Houchins set the scene for Charlotte and Graeme's beautifully bright big day.
Graeme and Charlotte met in the most modern way: online dating. "As soon as I saw Charlotte's profile picture I had a great feeling," he says. "When I saw her smile in real life – boom!" Charlotte was sold too. "He had the most striking eyes, warm personality and he rocks a pair of shorts," she laughs.

While on a trip to Charlotte's family's holiday home in Cornwall, the pair decided to go for a stroll along the clifftop to walk off some of the multiple Cornish pasties and cream teas they had consumed. Sticking to traditional methods, Graeme got down on one knee and popped the question. "Judging by the fact that I nearly fell off the cliff, it's safe to say I was surprised!" Charlotte tells us. After checking he'd asked permission from her dad – he had – Charlotte said "yes" and they celebrated with champagne in a nearby restaurant.

Once home, it was time to get planning. The loved-up pair chose Houchins in Coggeshall and set the date for 24th July, 2018. We caught up with Charlotte to find out how they planned their dream wedding…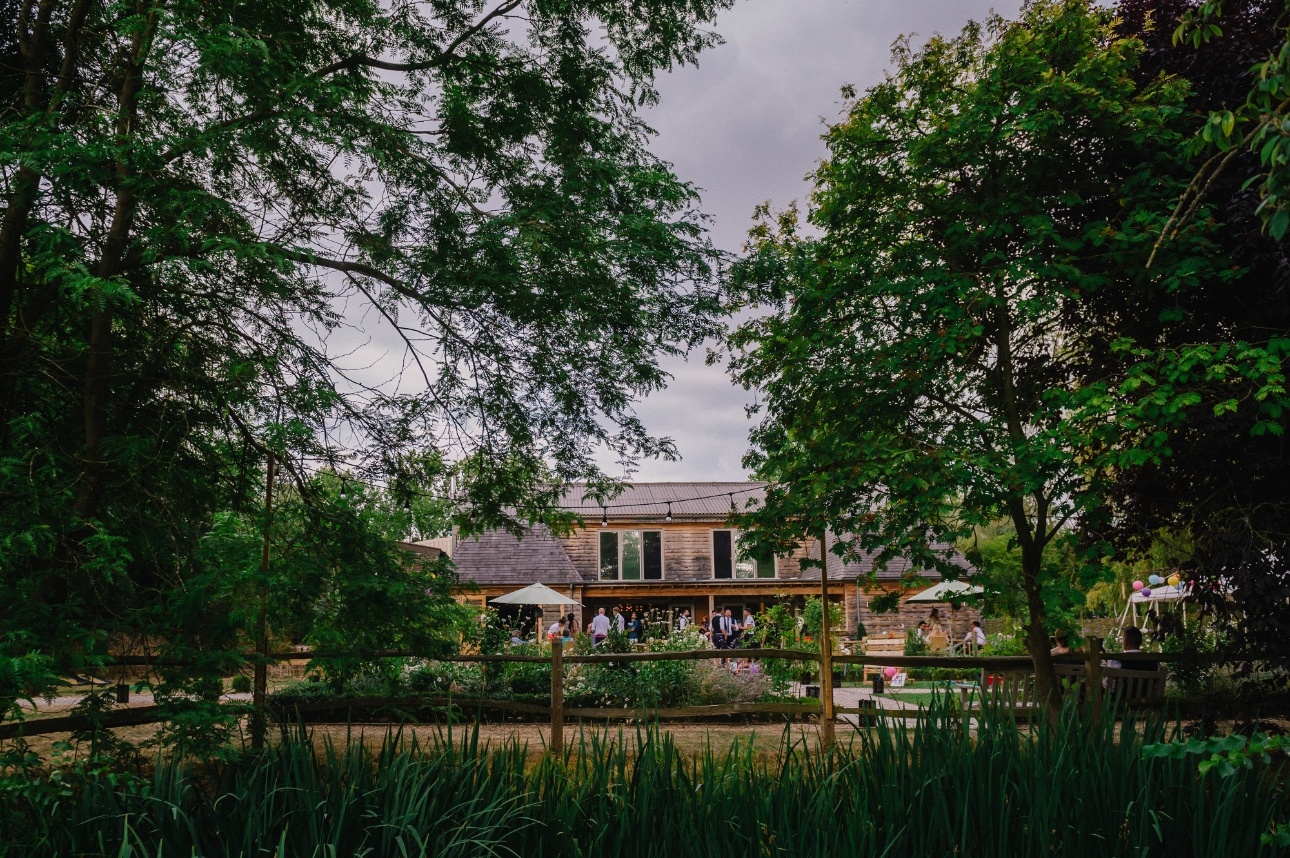 The garden and farmhouse at the venue are beautiful and the main building is modern yet rustic, which suited our style. The other draw was the staff; they were so friendly and accommodating and made us feel like we were the only people getting married there.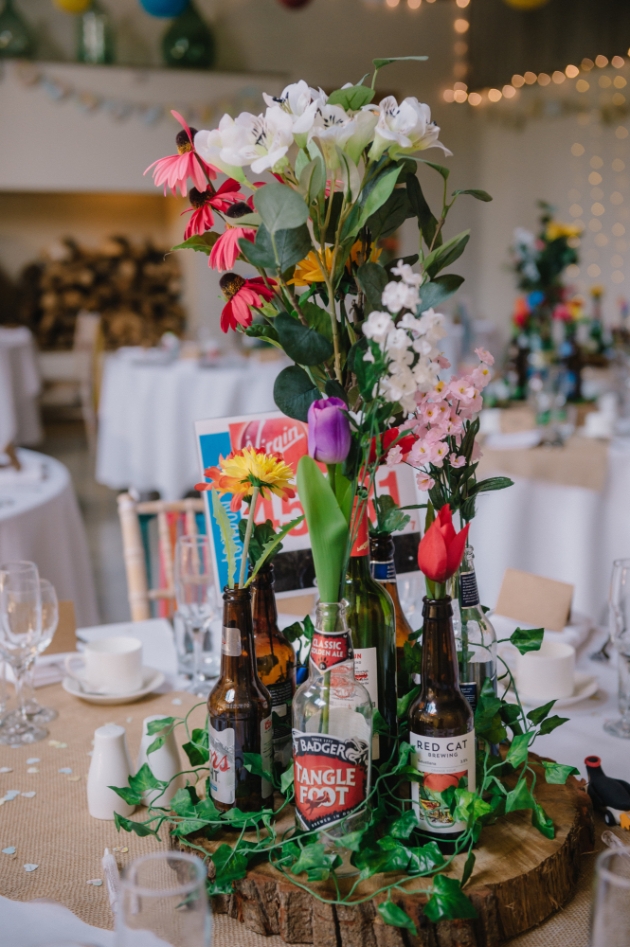 The remit was bright, colourful and personal. We had lots of faux flowers in beer and wine bottles a special thanks to my dad for drinking so much! and long twine vines.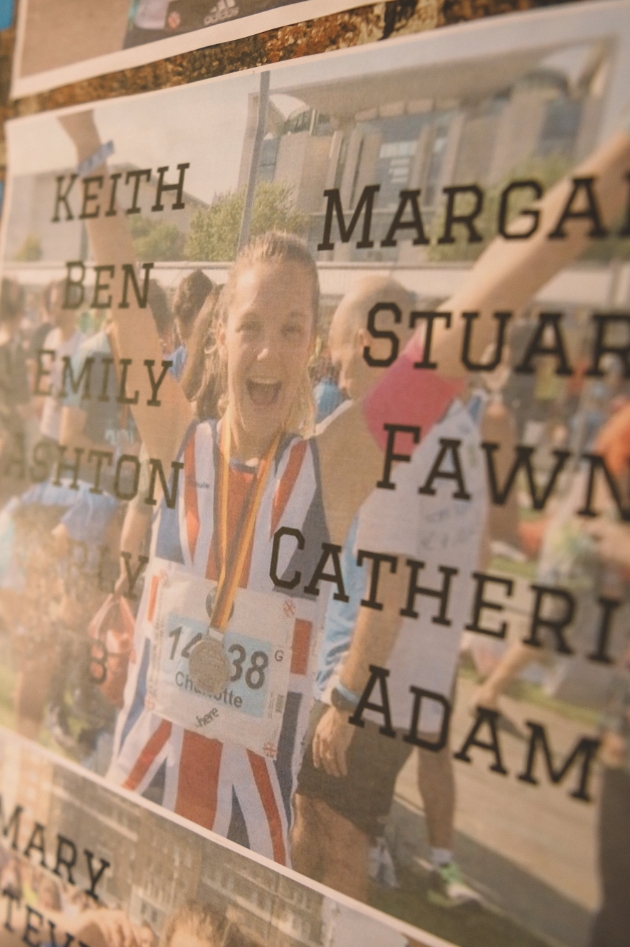 Each table was named after one of the ten marathons I've completed, with my race number and a photo on each one. For our favours we gave everyone a random fact; knowledge is a gift too!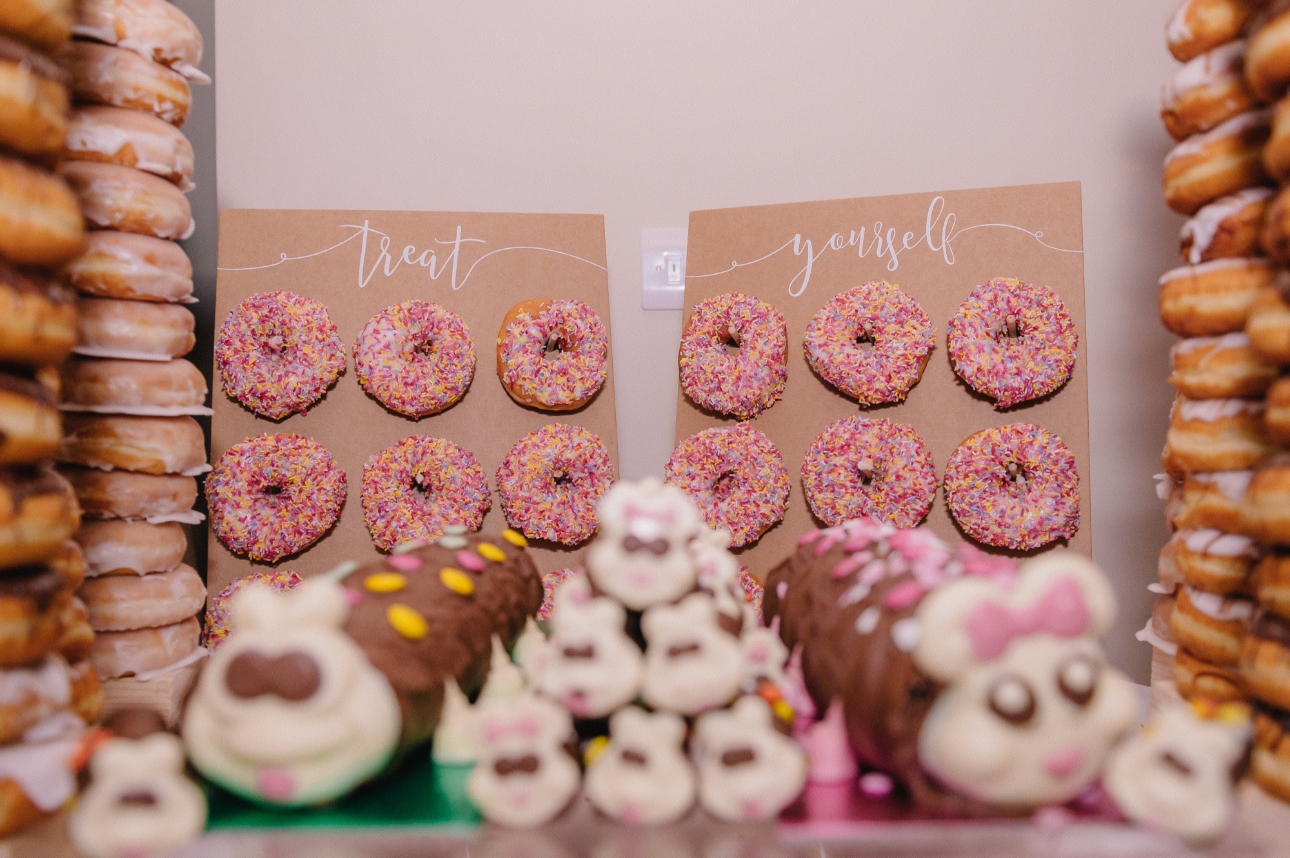 Instead of a traditional cake, we treated our guests to Colin and Connie Caterpillar cakes from M&S and Greggs doughnuts.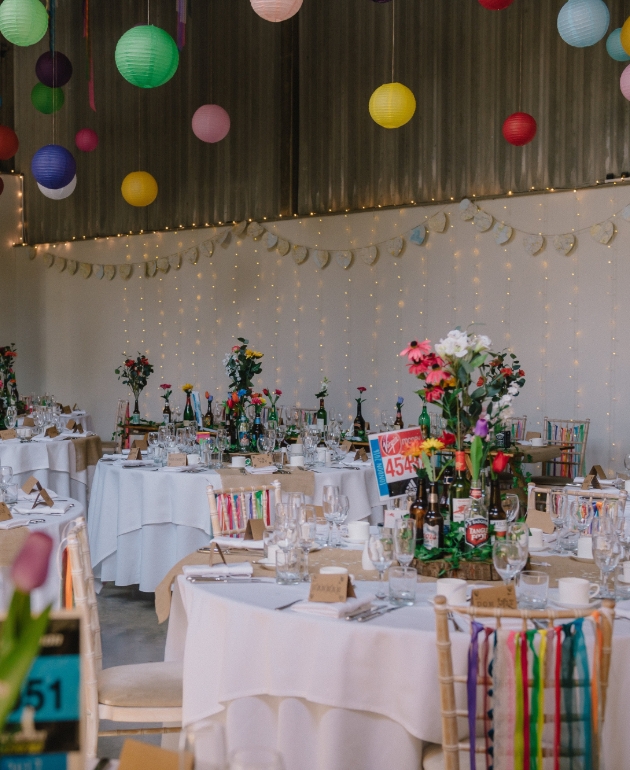 Mum made incredible decorations for the chairs, which involved individually crocheted strips of ribbon. Graeme's mum helped cut out more than 100 heart shapes from different maps, which we threaded on to twine and hung around the room. We also had pretty paper lanterns.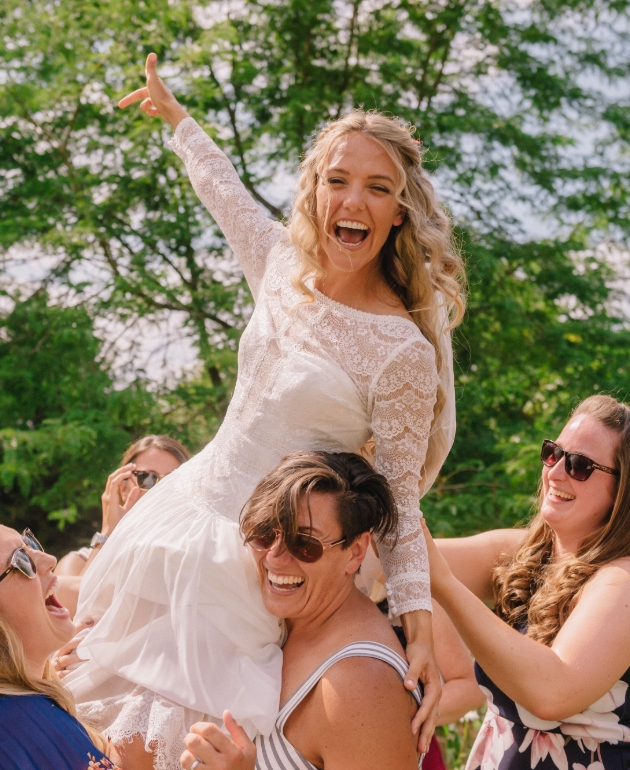 The amazing boho dress Deirdre by Maggie Sottero was the first gown I tried on and I knew it was the one. The long lace sleeves, fitted body, sweeping neckline and open back couldn't have been more my style. I finished it off with a long veil and small poppies in my hair, as they're my grandma's favourite flower.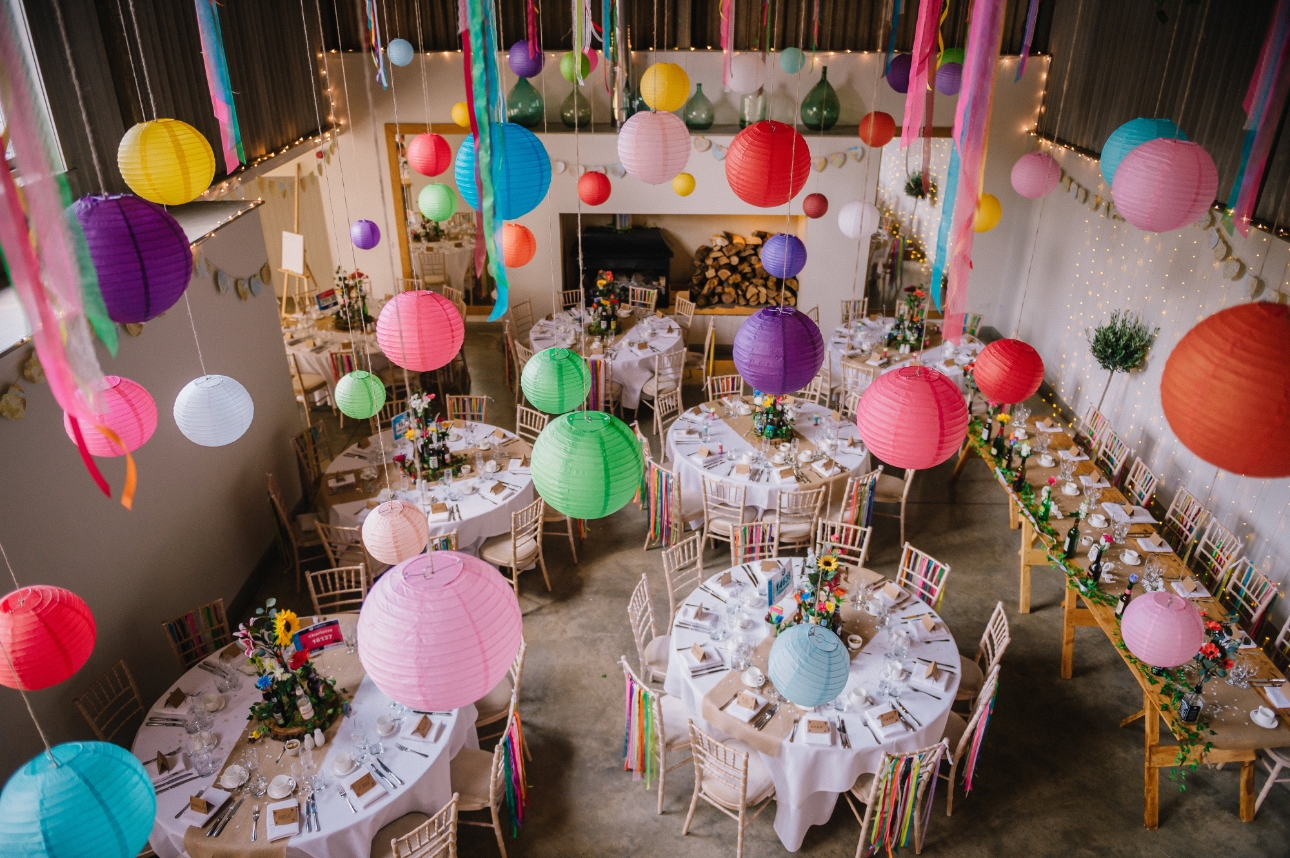 There were canapés to keep everyone going, followed by the main event: a delicious hog roast. For dessert, we had Cornish-inspired scones with cream and jam. In the evening, Graeme got to eat his favourite type of food from the burrito van.

Graeme is notorious for his short-wearing throughout the year, so it only seemed right to extend this to our big day! The buttonholes were handmade paper flowers made from maps with beer bottle tops attached.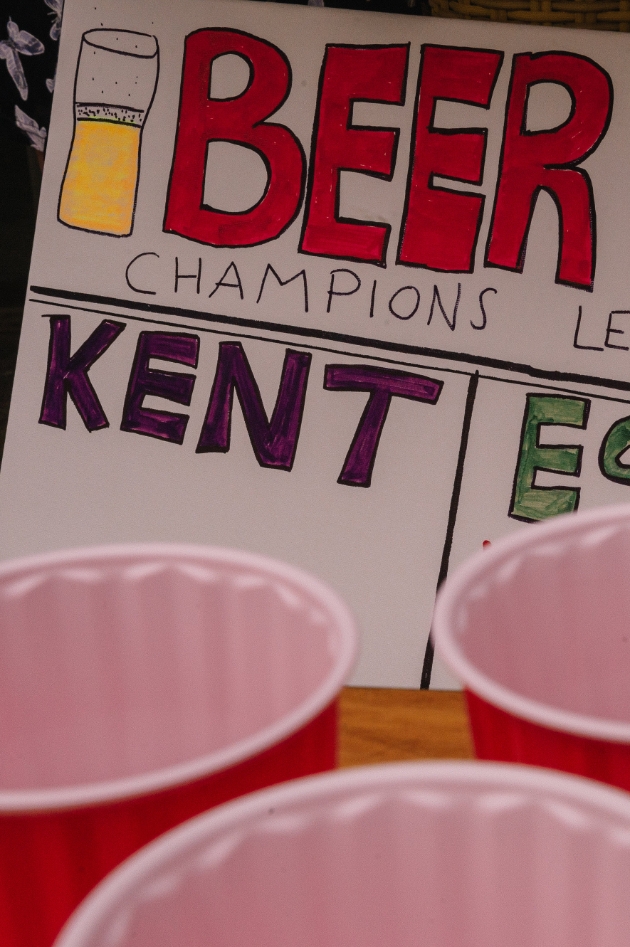 Before the meal we had a steel drum player who we met on Chelmsford high street; he set the perfect summery vibe while everyone played garden games. In the evening, The Tricks got our loved ones partying to cool tunes, 90s mash-ups and even the Ghostbusters theme tune!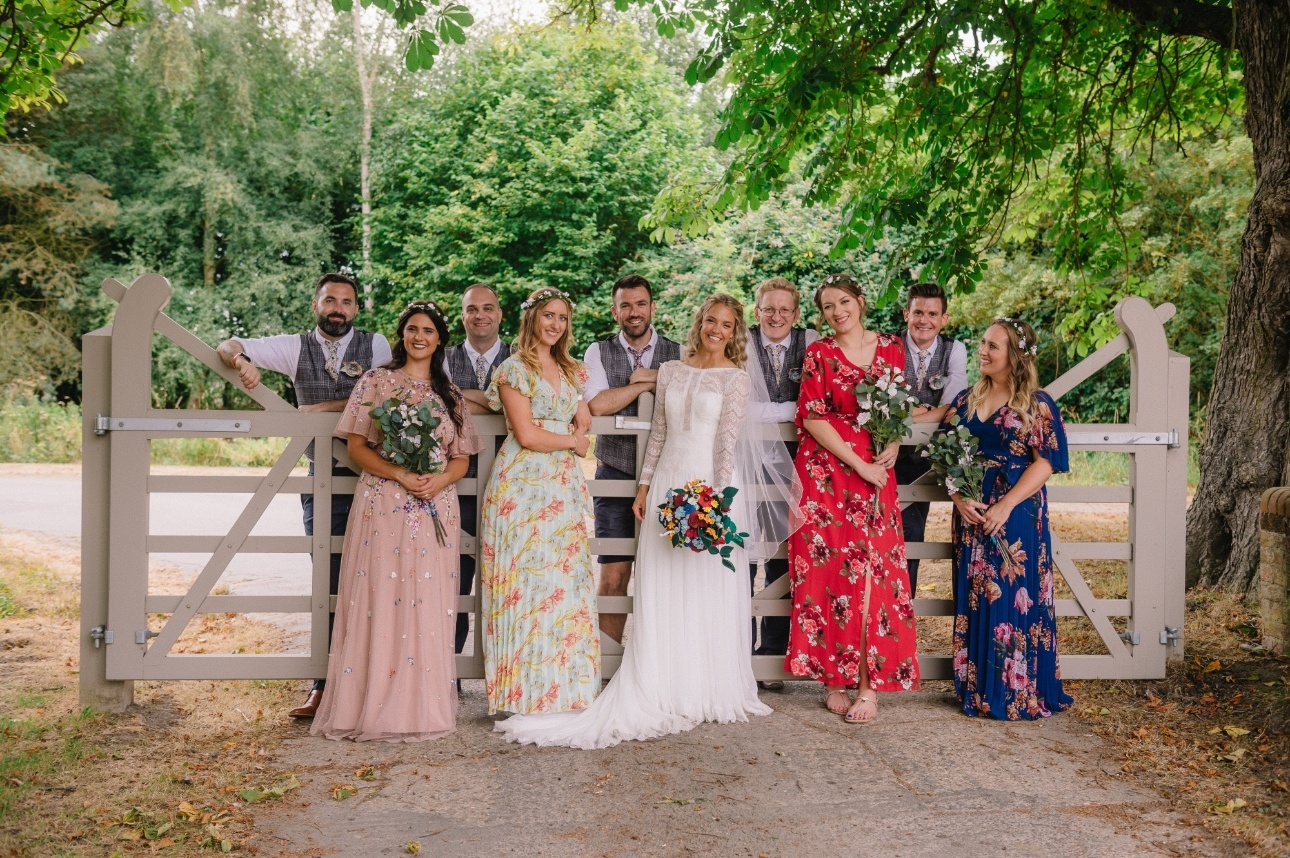 My best girls all wore different styles to suit their individual looks, but all the dresses followed a floral theme. Pretty flower garlands completed their outfits.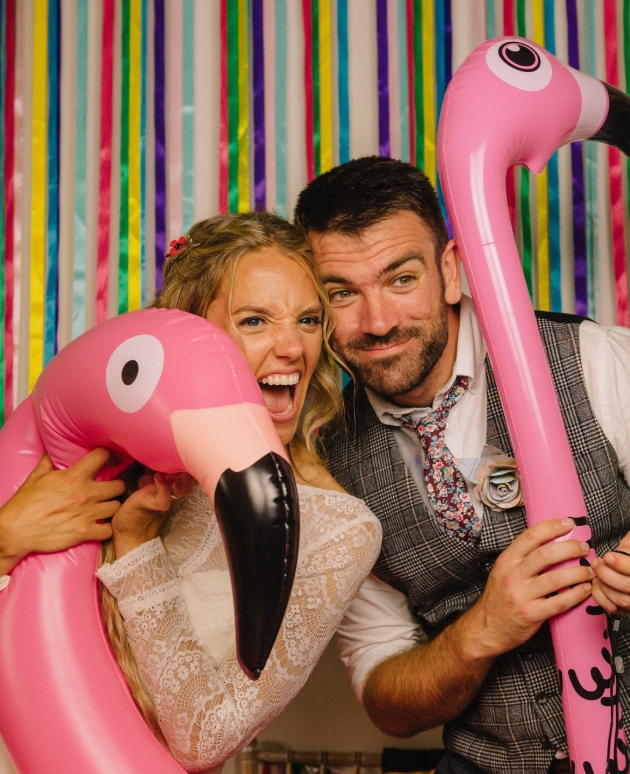 We kept everyone entertained with sparklers, toasting marshmallows, a hilarious DIY photo booth and not forgetting beer pong!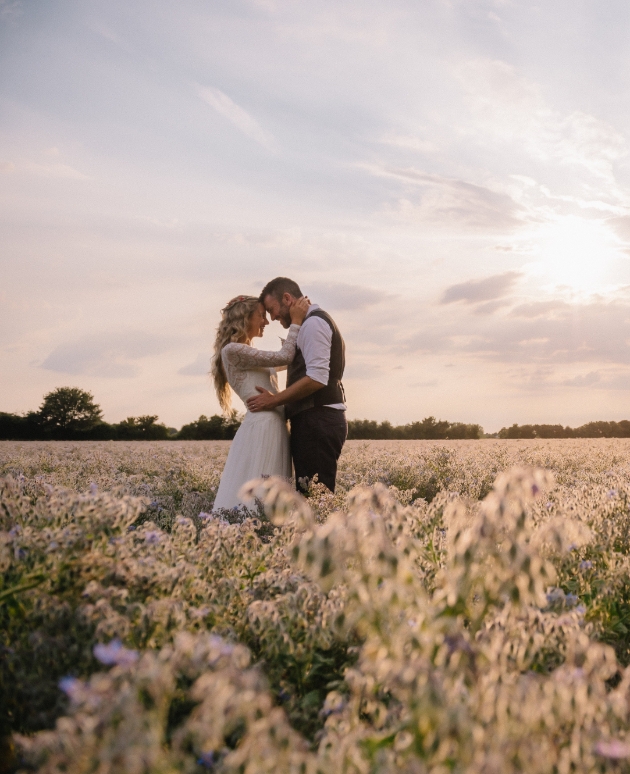 We couldn't have done it without our wonderful suppliers. Our photographer, Sadie of Big Fish Photography, and Dean Smith of Hitched Wedding Films, were amazing. It was one of the hottest days of the year but they got stuck in and captured some outstanding images. We must give a special mention to Jayson at Houchins. He worked tirelessly and allowed us to have the best day.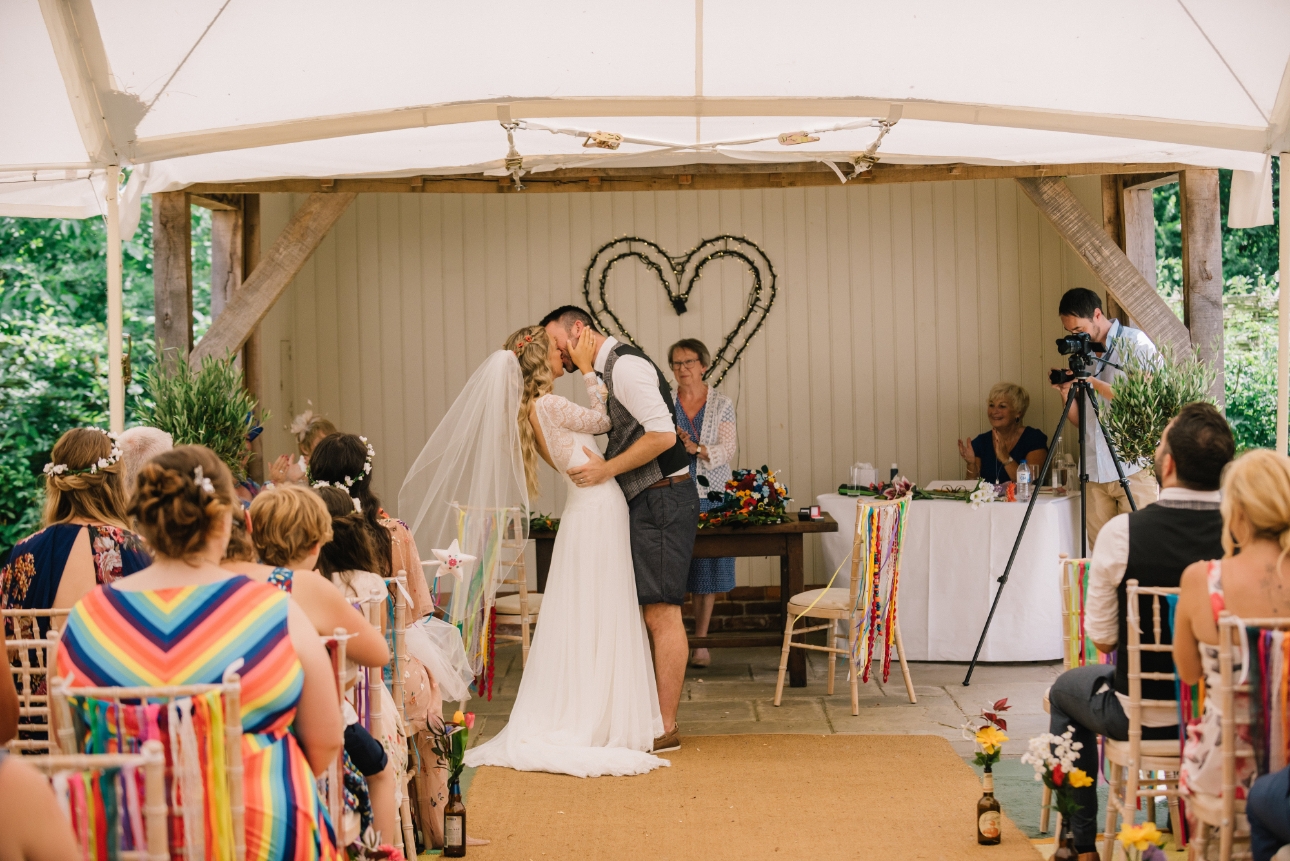 I have some wonderful memories, like sharing a whiskey with my dad before walking down the aisle and finally seeing my groom-to-be. It's so special to be surrounded by the people who are most dear to you; we were overwhelmed by feelings of love.
Charlotte and Graeme's contact book