Abby and Connor met while working in the same restaurant.
"He asked me how to cut an avocado," laughs Abby. "I helped him make guacamole and we laughed and haven't stopped since!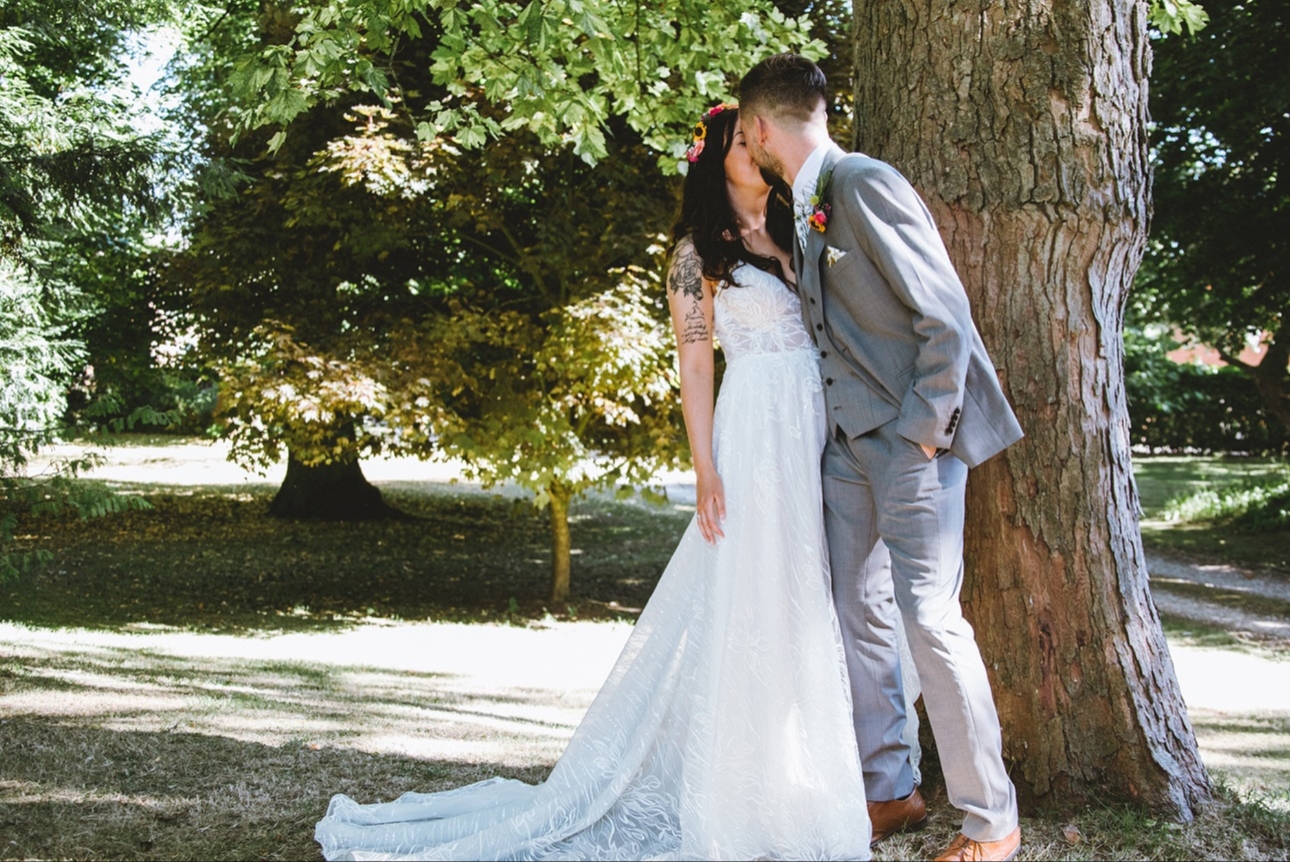 It was a really easy and natural connection, and we got on so well straight away. Connor proposed in our first home that we bought together when we were 18. He rang me while I was on the way home from work, and I could tell he was excited about something.

He scattered rose petals up two flights of stairs, and on each step was a sticky note that said something he loved about me written on it, I followed the stairs to the top, opened the door and he was down on one knee with my dream ring."

Here the bride shares some of her favourite moments from their big day...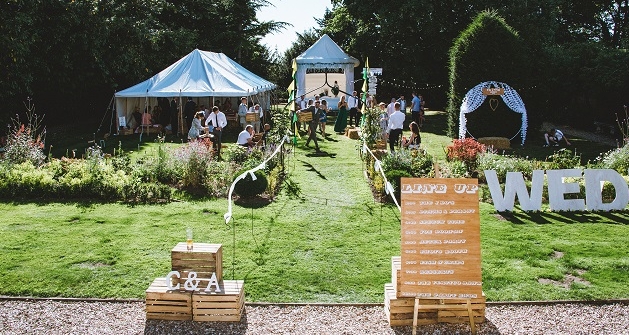 The Old Rectory had beautiful grounds and was exactly what we wanted for our big day. Selena, from the venue, was extremely open-minded when helping us create our vision.

We wanted a relaxed and fun vibe, so we decided to go for a festival theme with hay bales, crochet blankets, festival flags and signposts.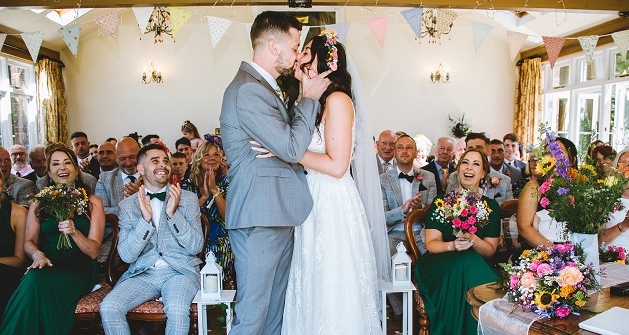 For our favours, we chose jelly shots.

I've always made them for parties, and they're loved and hated by many, so it felt like a personal touch.

We also had a sign that said: 'we've tied the knot so take a shot'.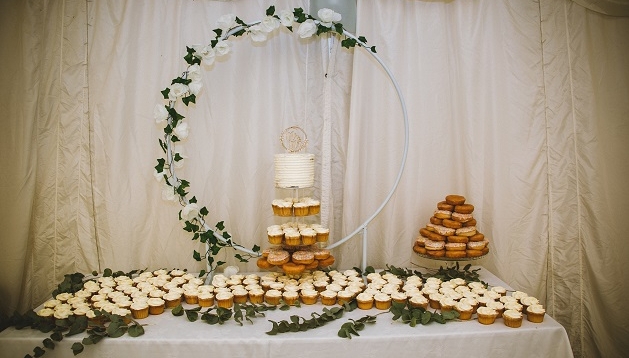 Connor and I didn't have a traditional cake. Instead, we opted for cupcakes, which were lemon sponge with white chocolate meringue icing.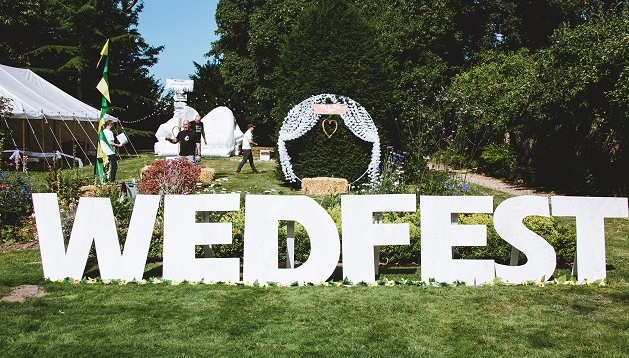 We made most of our décor, including the signs and favours, and Connor's dad helped with the giant letters.

We chose wildflowers for our flowers and centrepieces. I, unfortunately, lost my grandad, who was a very big presence in my life, so we requested yellow roses to be included as it was my grandad's favourite flower.

Although it was only a small detail, each time I see my flowers in the photos they stand out to me. We also requested for Anne Whysall Florists to add rosemary sprigs in the flowers for Connor's nan, who we also sadly lost.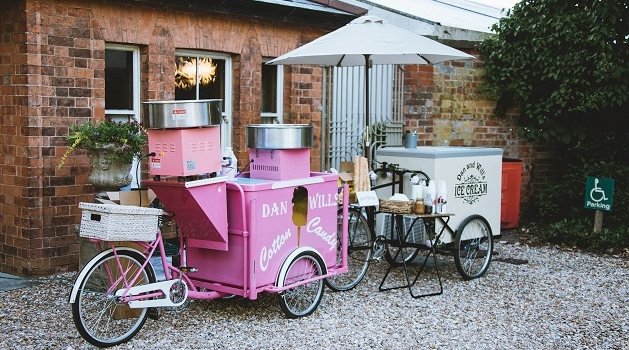 In the evening, we had a fish and chips van for our guests to enjoy. We also had a candy floss and ice cream bike from Dan & Wills, which was a fun detail that everyone loved!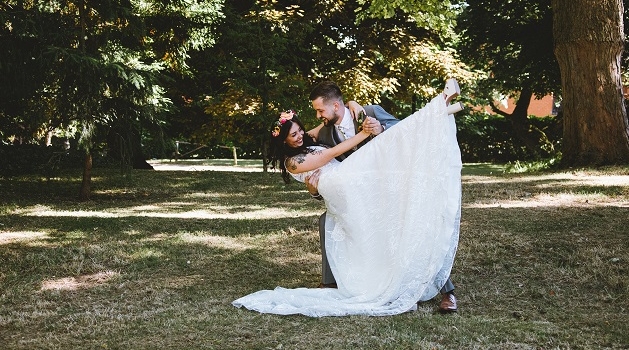 I felt surprisingly relaxed on the day. I think the morning prosecco may have helped! Connor was busy setting up with the groomsmen, so I don't think he had time to feel excited or nervous, although he did have time for a quick pint!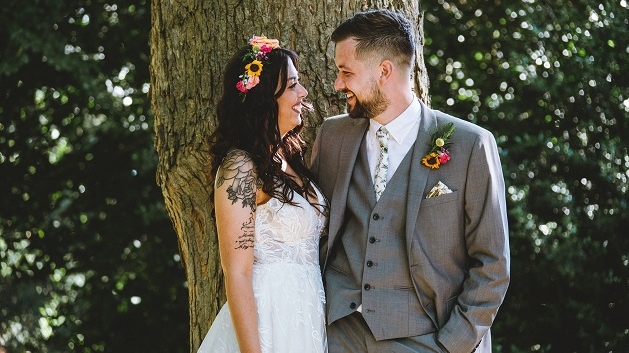 I wore a beautiful gown from Shropshire Country Brides. I had no idea what type of dress I wanted, but it was the first one I picked, and I instantly knew that it was the one.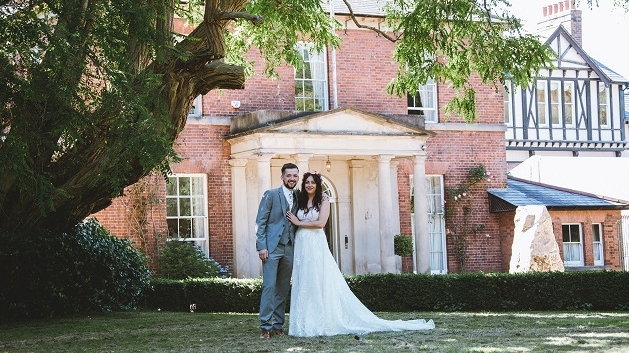 Connor picked a plain suit with a cream tie, which had sunflowers on and a hint of the same green that the bridesmaids wore.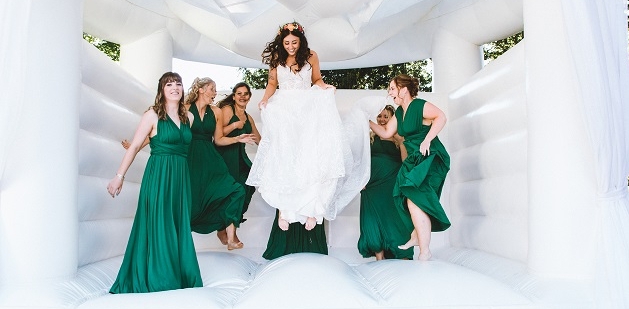 The bridesmaids chose dark green multiway dresses. I loved that they matched but could be worn differently.

I also told the girls to choose whatever hairstyle they wanted but to incorporate gypsophila into it.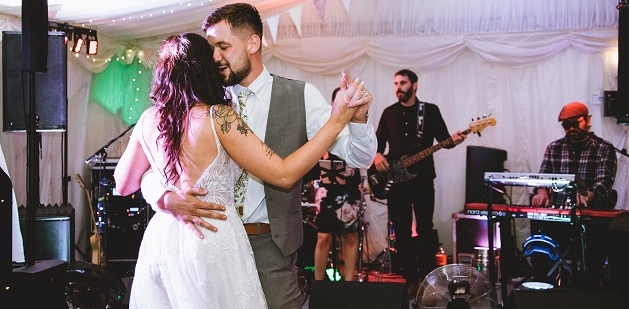 To keep everyone entertained, we hired The Vertigo Band.

We also had garden games dotted around, including croquet, table tennis and Jenga.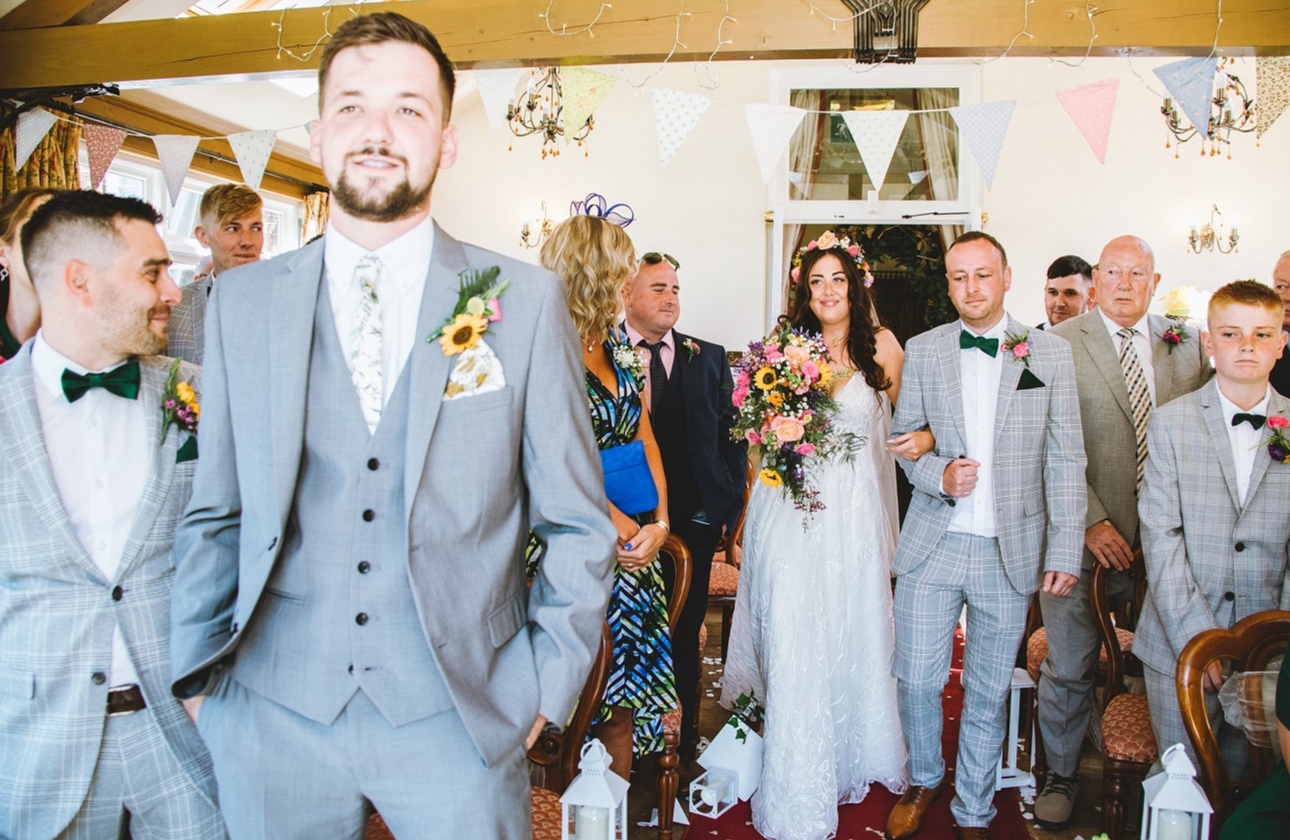 For me, walking down the aisle was the most memorable moment. It was a feeling unlike anything I've ever experienced, and I felt elated, emotional, excited, and nervous!

Walking out once we were married felt like all the pieces had finally fallen into place and like a weight had been lifted off my shoulders. After months of stress and planning, it was all worth it.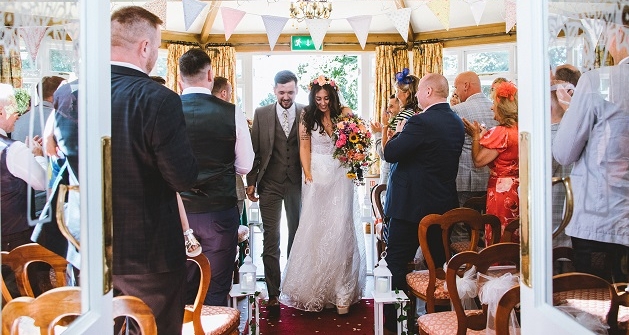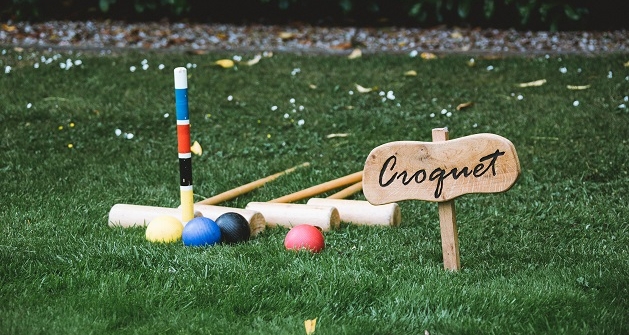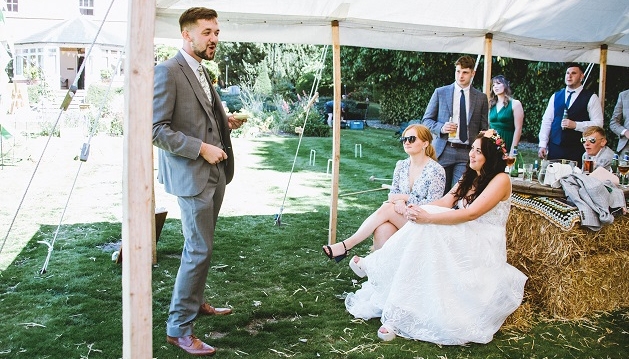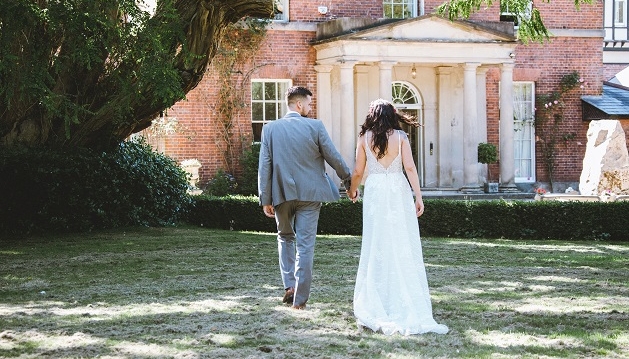 Abby and Connor's contact book