Amanda and Mark started talking online. "To this day, we still don't know who swiped first," laughs Amanda.
"Our relationship blossomed, and Mark asked me to be his wife in 2018 while we were in Egypt on an island called Mahmya."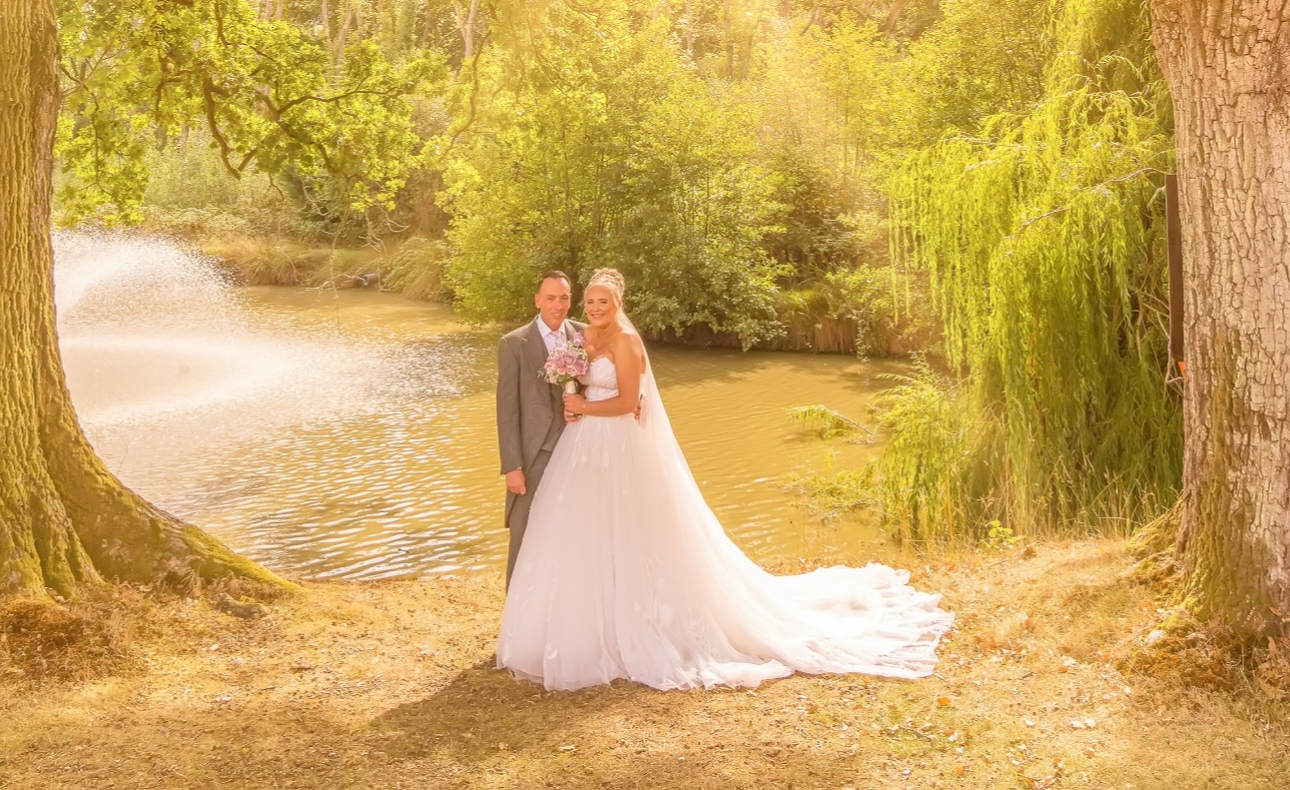 "I had no idea that he was going to propose, and the whole trip was paradise." Here she shares some of her favourite moments from thir big day...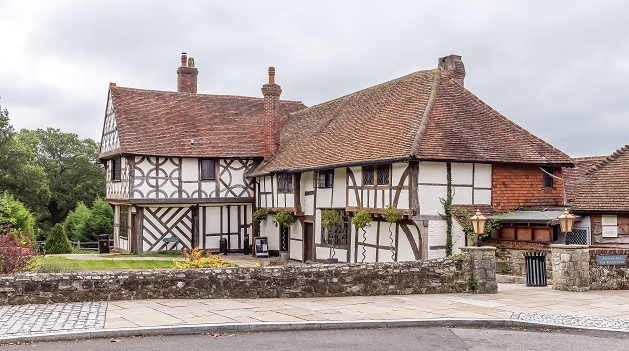 Lythe Hill Hotel & Spa had everything we needed and wanted in a wedding venue. Lily Sharp, our wedding coordinator, who we met on our first visit really sold it to us, and we fell in love with her straight away. The property had fantastic scenery, the venue room was beautiful, and we loved the outdoor space that connected to the room.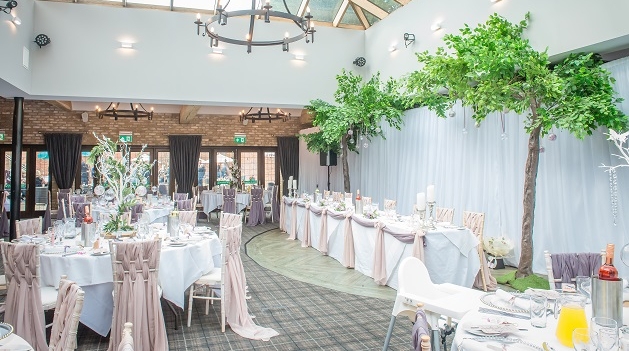 We covered the tables in jewels and decorated the venue with chairs and table runners that were colour-coordinated with the bridesmaids' dresses.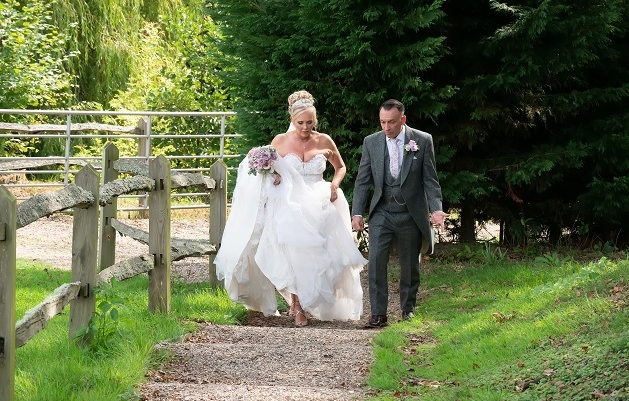 For our favours, we gave our guests key-shaped bottle openers, tequila, bubbles and personalised sweets.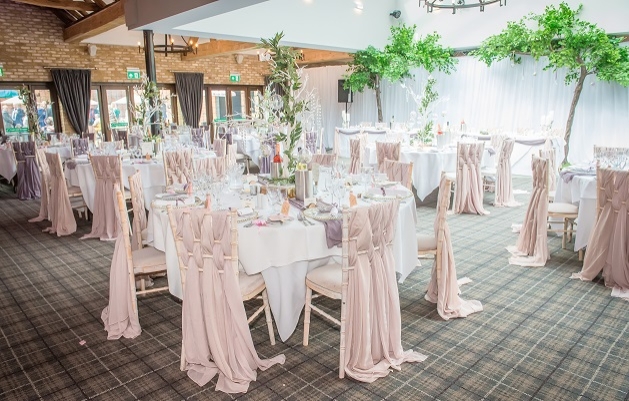 We chose manzanita trees for our centrepieces with hanging baubles.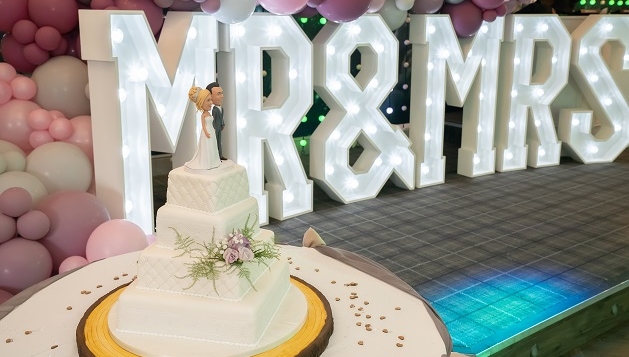 Mark and I chose a four-tiered square cake from We Bake Your Memories.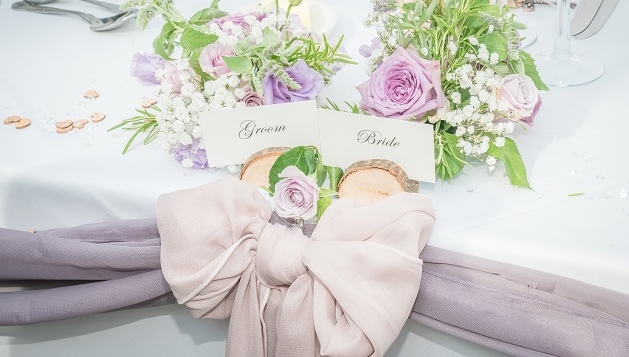 We chose logs for our place names that tied in with our woodland theme.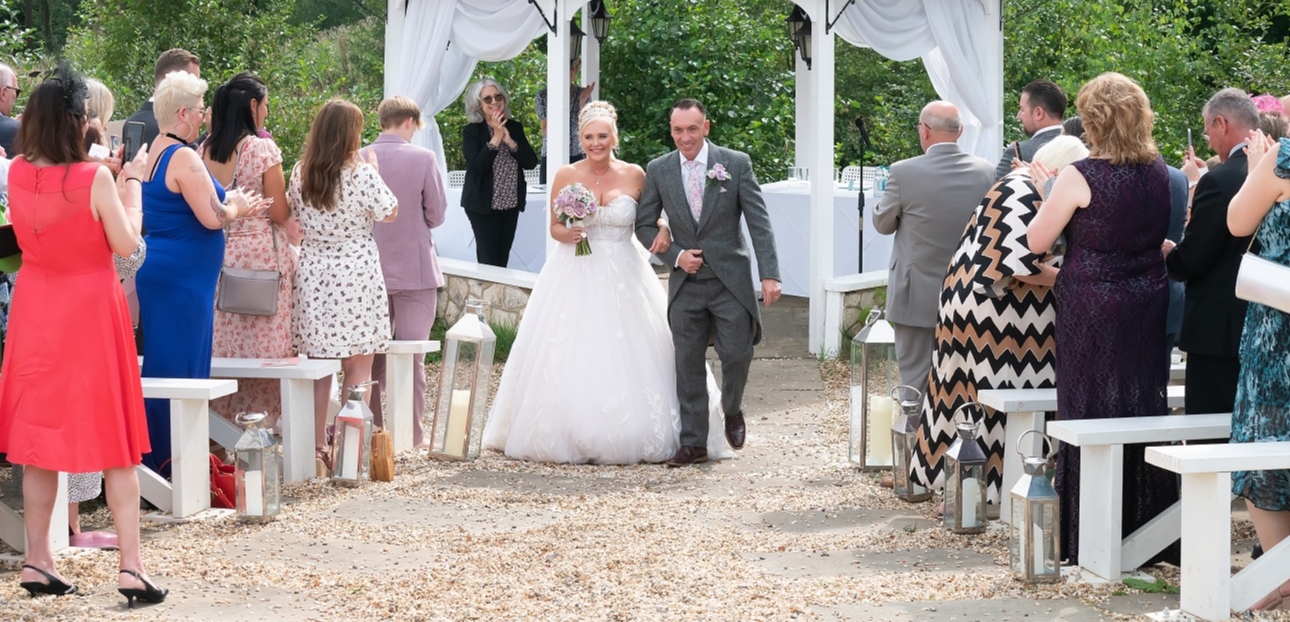 I hired my dress from W Wedding London. It was an ivory nude colour, off-the-shoulder ballgown with flowers and vines all over the base of the dress. I accessorised with a tiara, a veil, earrings and a necklace.

I had a Jerusalem cross pinned inside the dress, which was blessed in Israel by my priest, and Mark surprised me with a memorial charm of my dad, which we attached to my bouquet.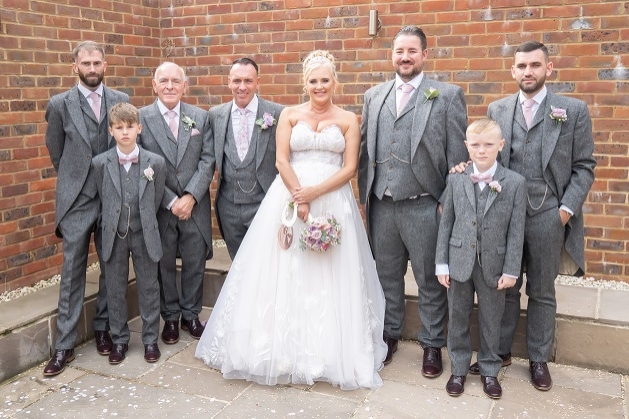 Mark wore grey tweed tails with a double-breasted waistcoat, a white shirt, a liberty print tie with a matching handkerchief and oxblood shoes.

The groomsmen opted for pink ties that matched the bridesmaids' dresses and pocket watches.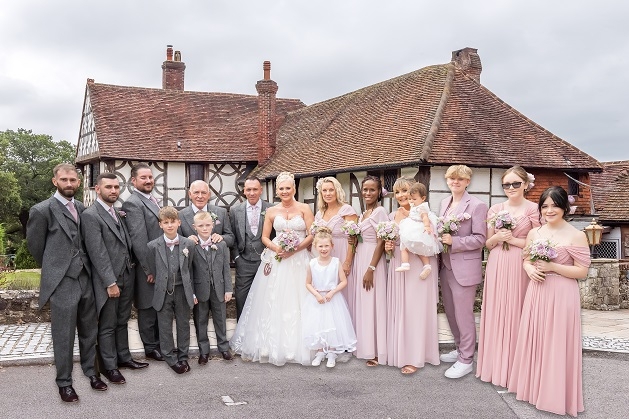 The bridesmaids chose long chiffon dresses in a mixture of pink and purple with straps that could be worn in different ways.

They accessorised with thin diamanté belts, nude shoes and matching jewellery.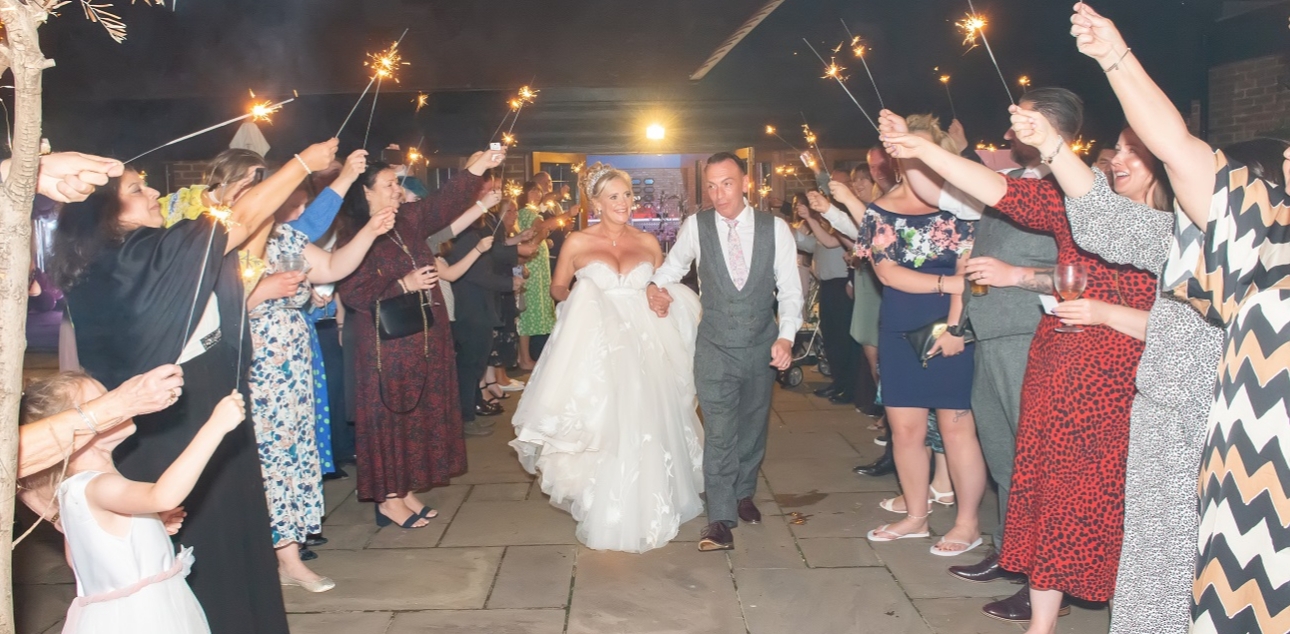 We had a DJ supplied by Lythe Hill Hotel & Spa and a photo booth and roulette table from All Night Long Events. We also wowed our guests with magician, Paul Newman, singing waiters from Sing Out Waitresses & Waiter and silent fireworks provided by Sussex Wedding Fireworks.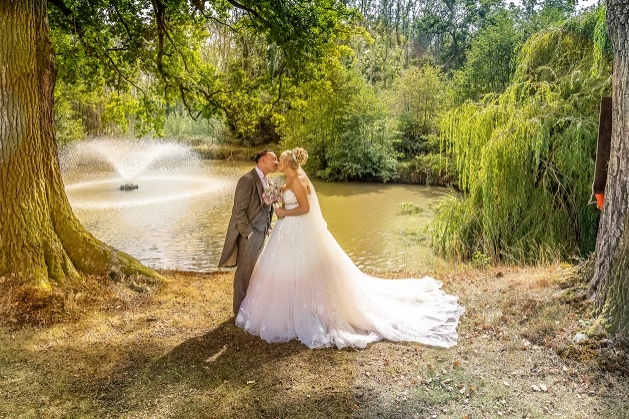 Our wedding was four years in the making due to COVID-19, so we felt emotional, stressed and excited on the day.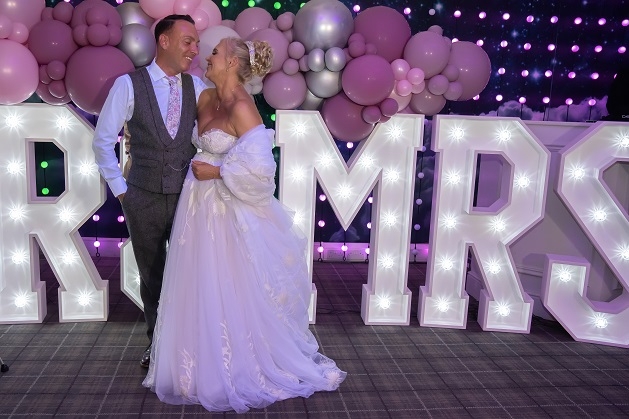 My bridesmaid, son and the best man gave wonderful speeches that were stand out moments.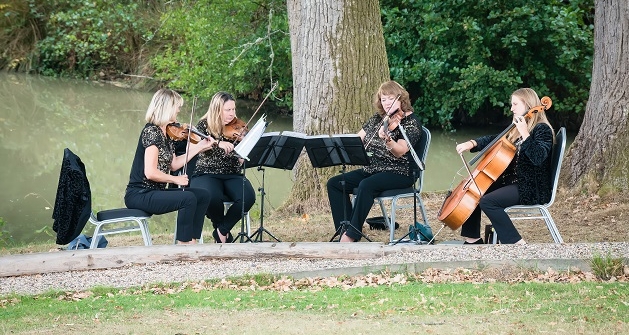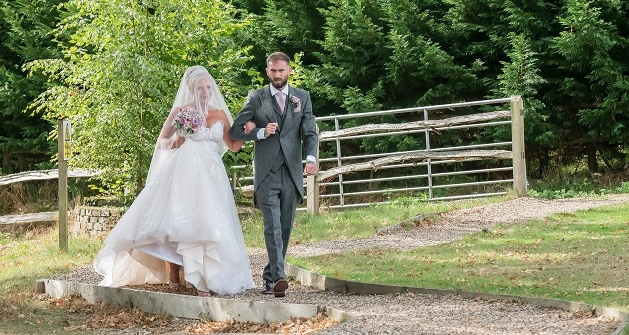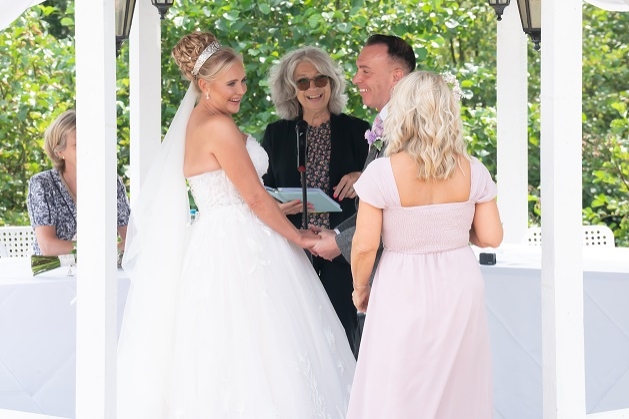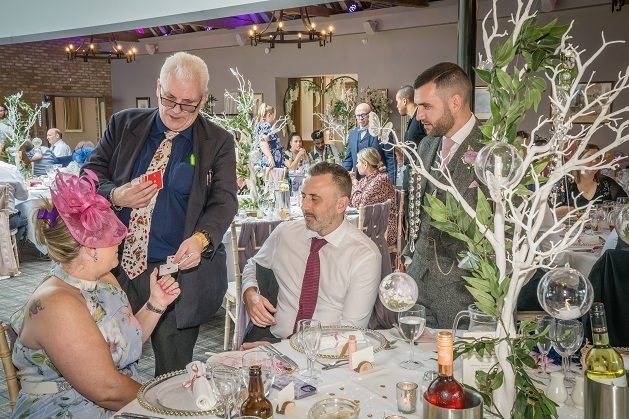 Amanda and Mark's contact book