Yang and Matt's magical day took place at Wotton House.
Yang and Matt met in 2014 at the Isle of Wight Festival. "Our mutual friend introduced us," says Yang. "We started chatting and I remember thinking he was really charming and feeling a little giddy. We kept in contact throughout the event and I was keen to see him afterwards."

Matt popped the question in 2017 at the Sky Garden in London. "We'd always wanted to visit but had never found the time," shares the bride. "We went for a stroll, and after Matt had found the perfect spot, we sat down, and he asked me to marry him. I remember feeling overwhelmed and extremely happy." Here she shares some of her favourite moments from their big day...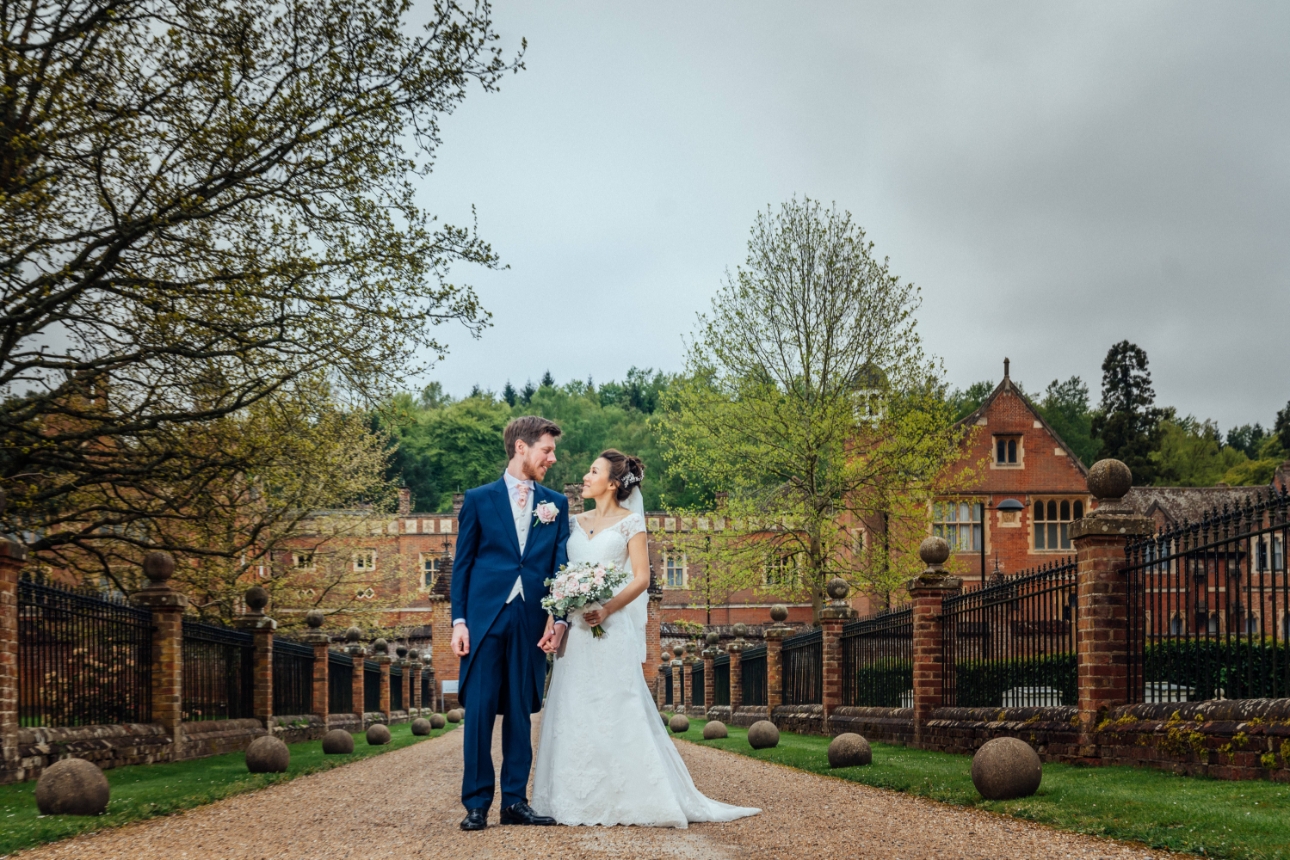 Matt and I decided to have our wedding at Wotton House in Dorking.We wanted a romantic venue that we could use for the ceremony and reception. When I saw pictures of the property, I knew right away it was the perfect place for us. The Roman temple and the ornate library made it feel like a grand church. The staff were superb and even moved 100 of their own chairs into the reception room when one of our suppliers didn't turn up.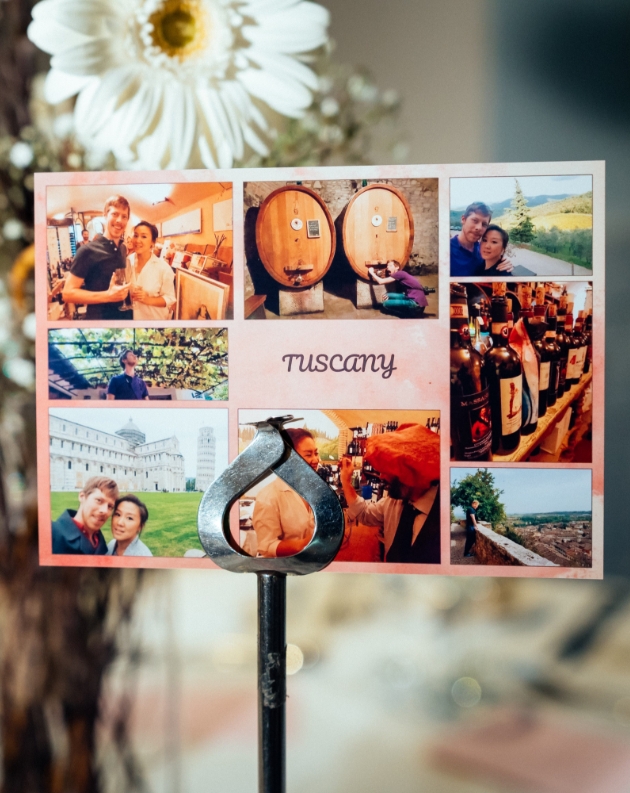 Our table names were collages of us travelling together.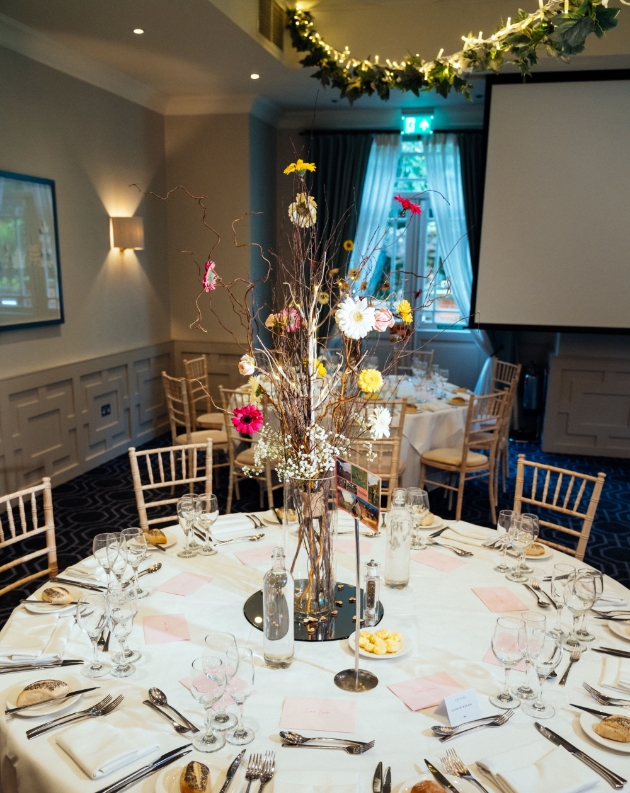 For our centrepieces, we wanted something to reflect our spring colour scheme. Flowers by Elaine in Dorking did a fantastic job and even managed to incorporate light-up branches.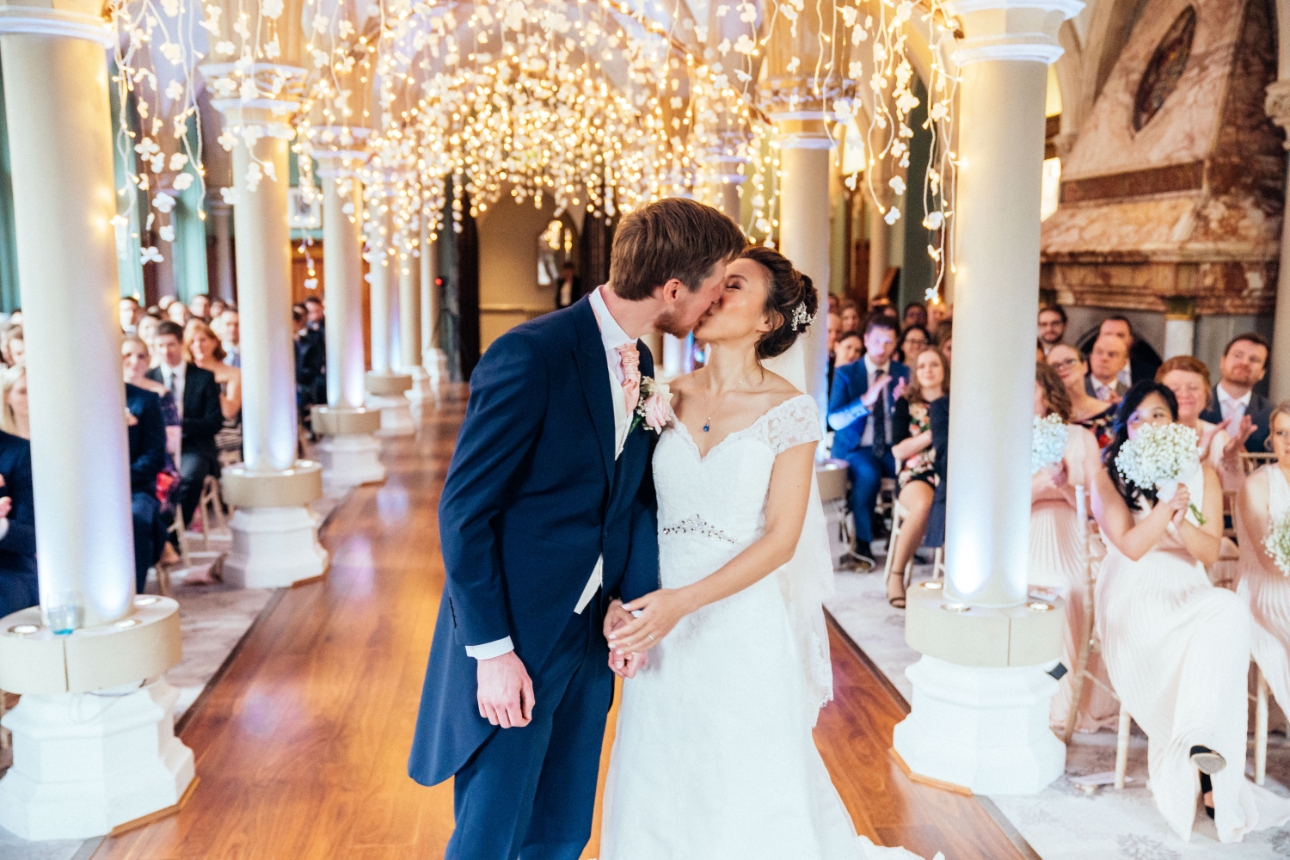 Seeing Matt at the end of the aisle made me feel overwhelmed with happiness. I couldn't wait to marry my favourite person in the whole world.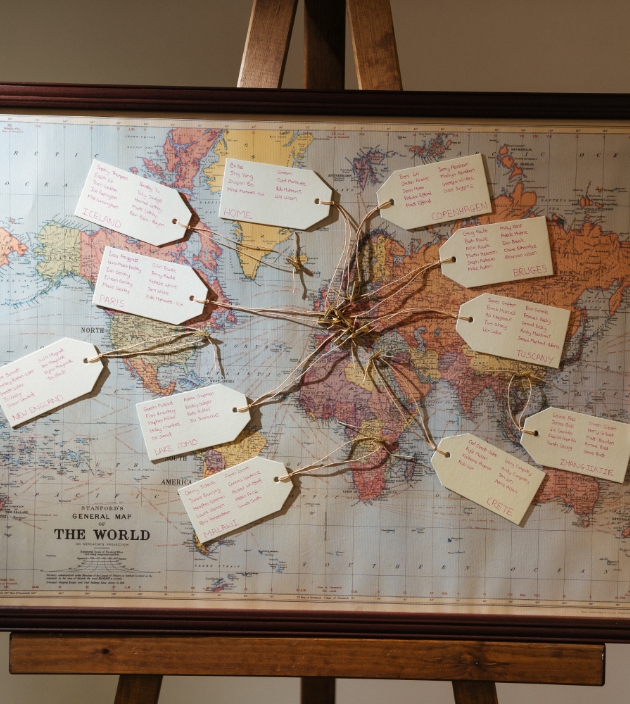 We used a world map as our table plan to represent our love of travelling. We decorated it with luggage tags and named the seats after places we'd visited.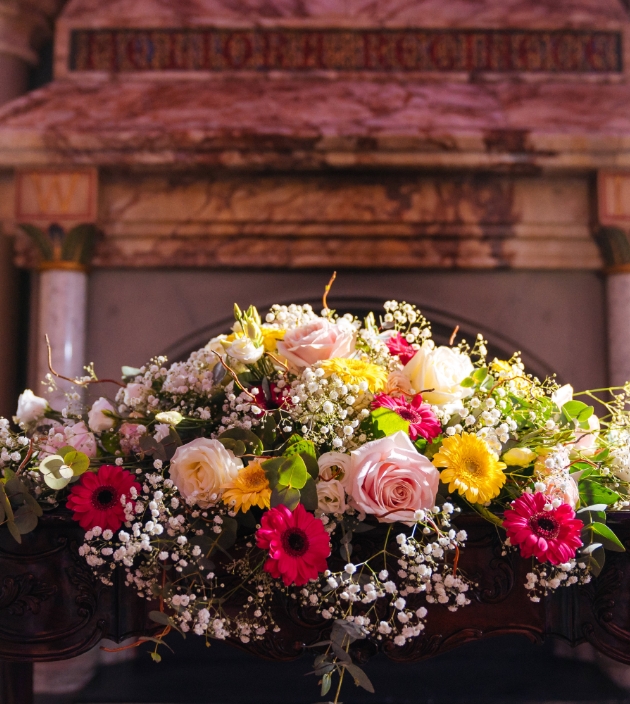 We weren't going to decorate The Old Library in Wotton House, as it's already so stunning. However, when we were looking through our florist, Elaine's, brochure we fell in love with a light-up flower arch. It made the room feel so romantic and made our day even more special.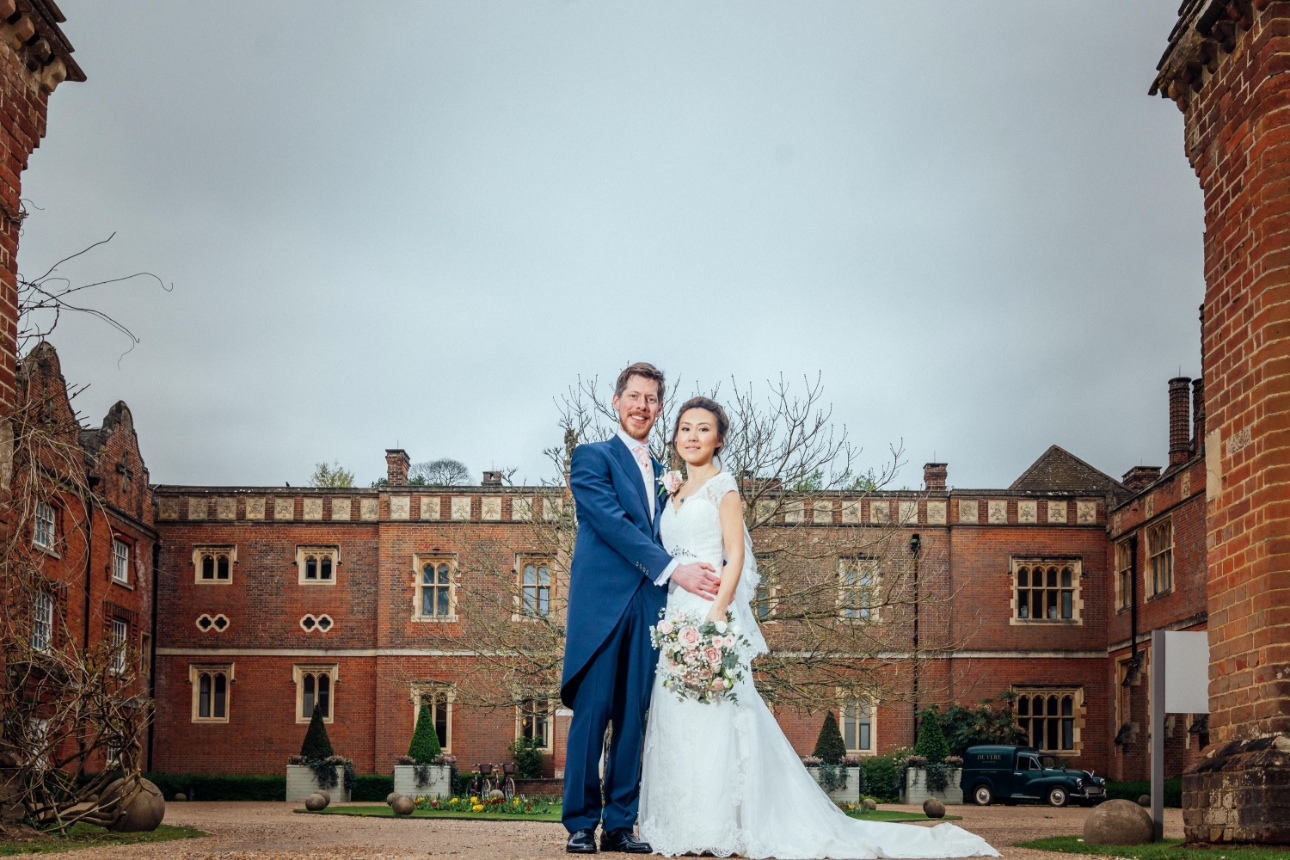 I wore two dresses on my wedding day. The first one had an early off-the-shoulder V-neck and was embellished with lace.I altered the neckline to make it look exactly how I imagined.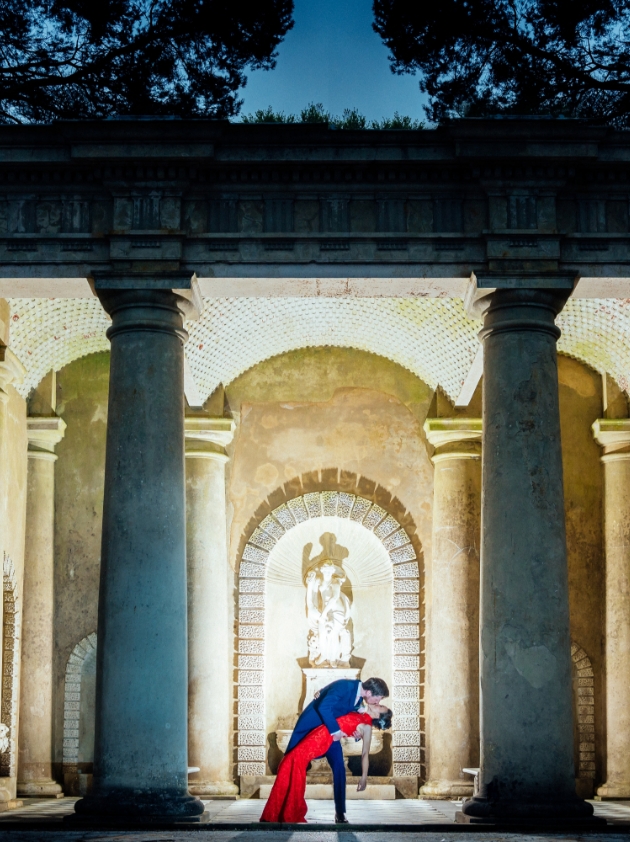 My second gown was a traditional Chinese design that my grandma had made for me. It was a mermaid heavyweight lace gown that represented my heritage perfectly.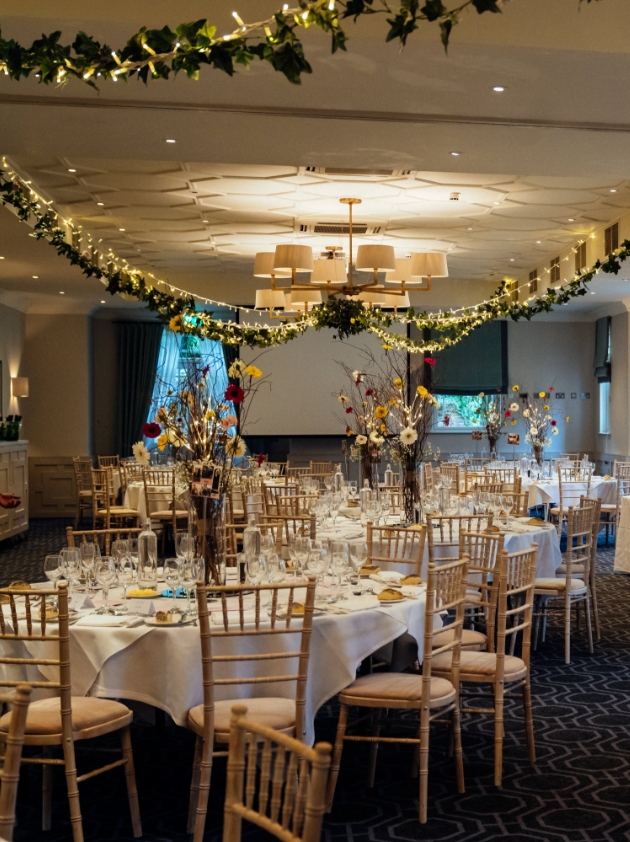 We love the outdoors and wanted to incorporate it in our reception room. Ether Events were amazing and really listened to what we wanted. They gave us lots of suggestions and we ended up using a mixture of draping, lights and garlands.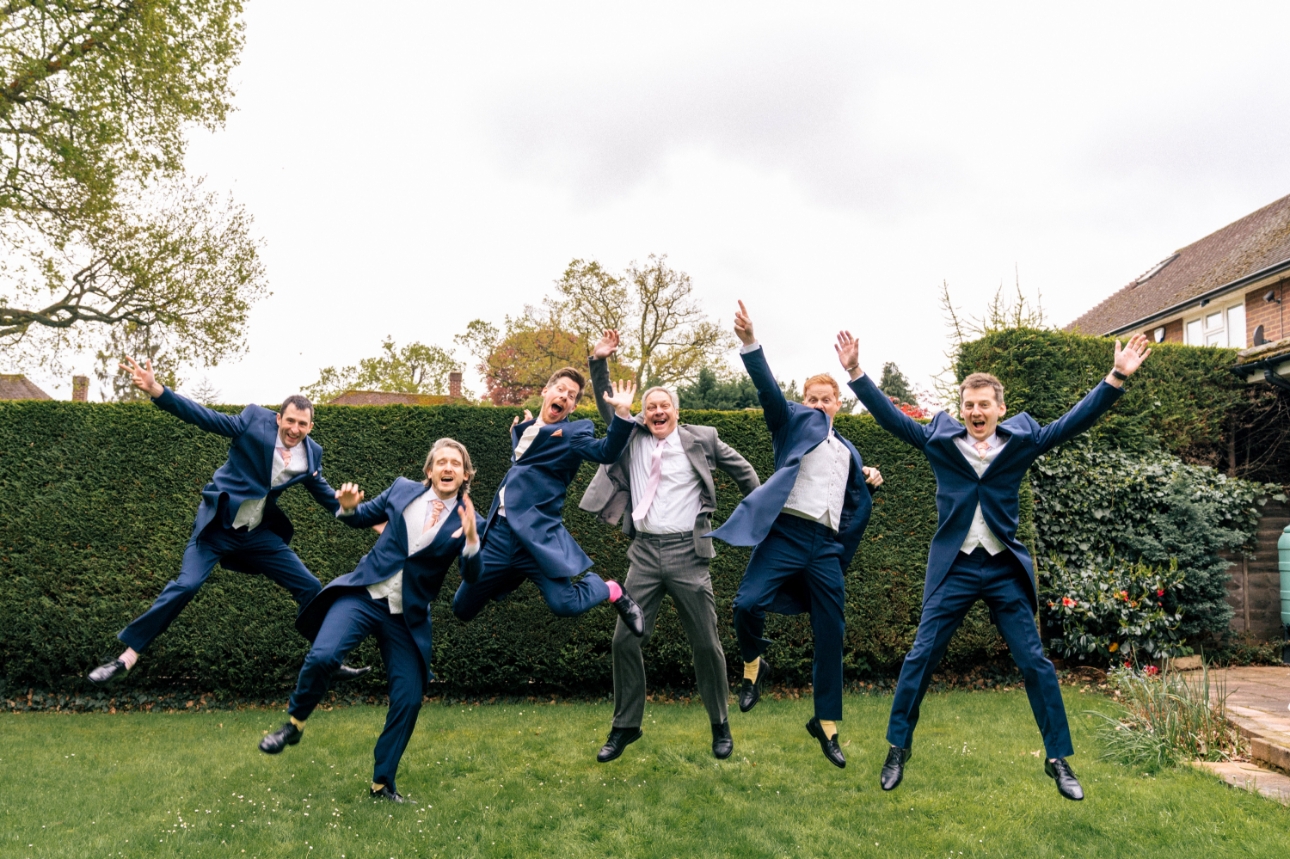 Matt chose a navy morning suit with a silver waistcoat and peach cravat from Debenhams. The groomsmen wore the same but with different buttonholes and Murano glass cufflinks that Matt had gifted them.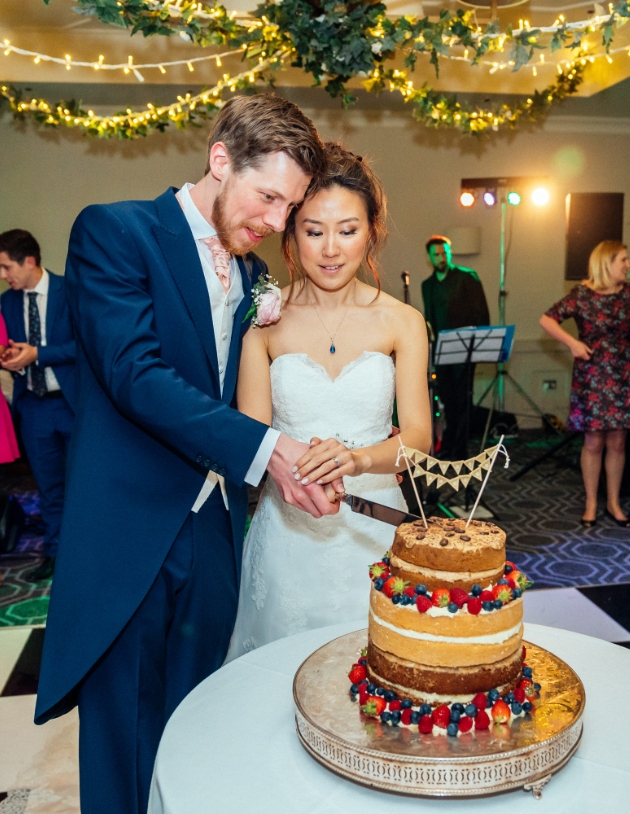 A friend told us about how delicious Sponge's products were, and after doing some research, we decided to go with them. The company had great gluten-free options, which meant I could cater to all of our friends and families dietary requirements.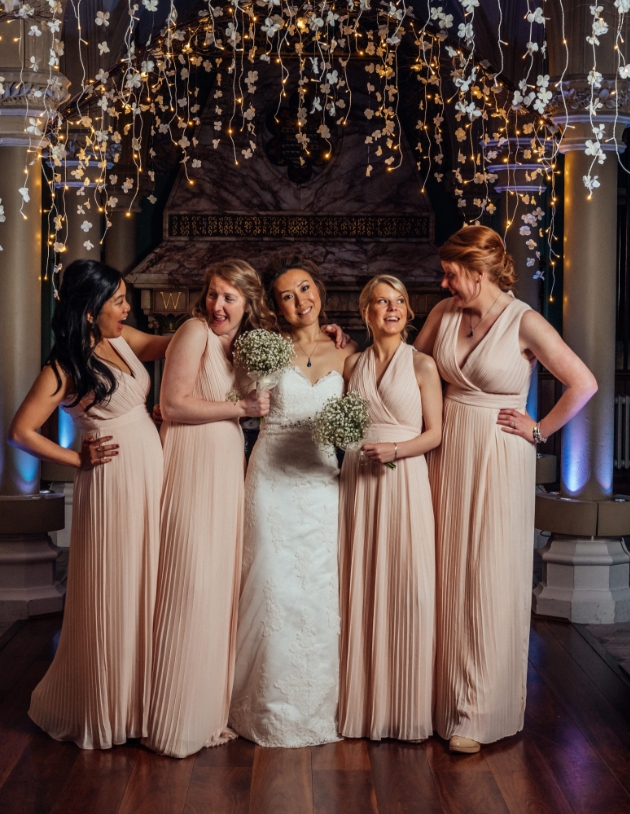 The bridesmaids opted for floor-length blush dresses from ASOS. I had given them a few options and asked everyone to choose their favourite to ensure they felt comfortable.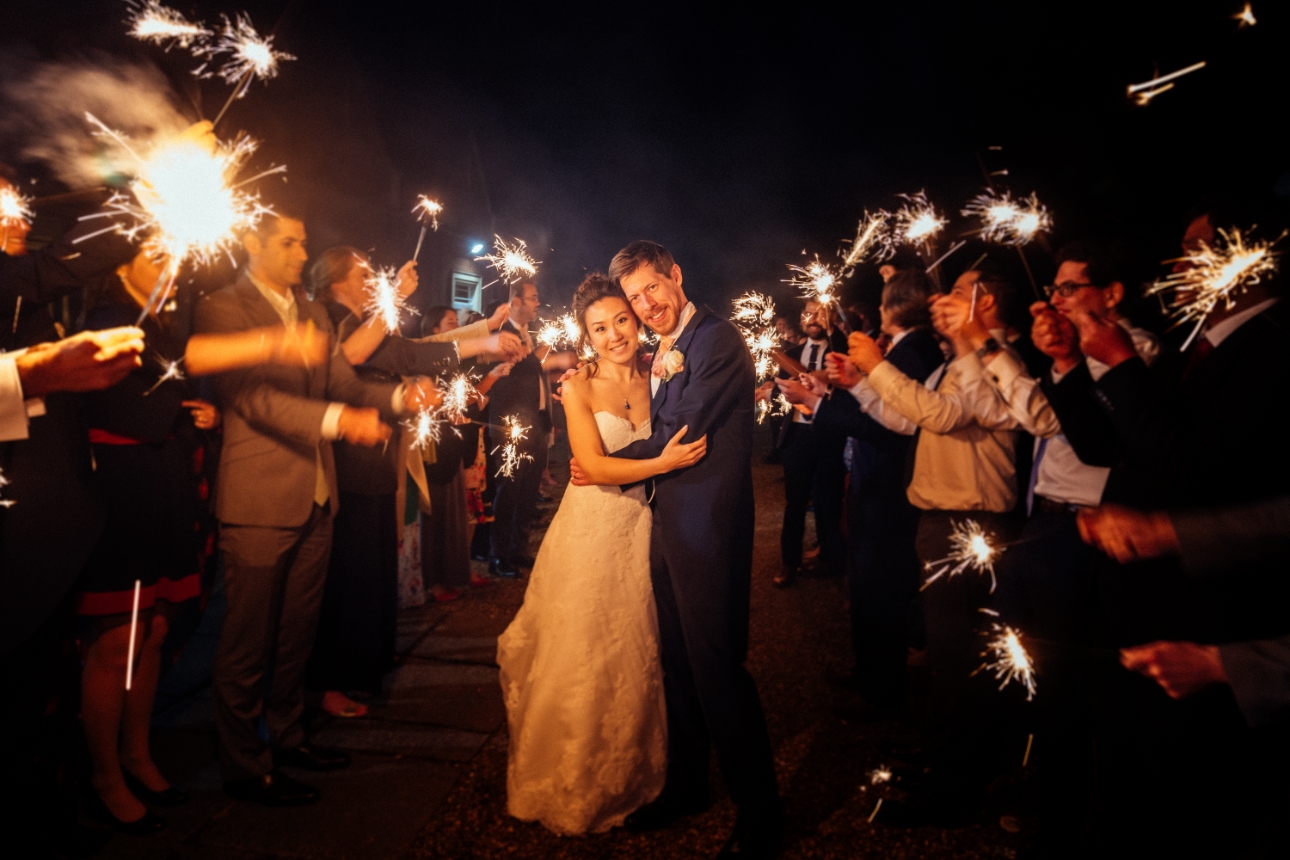 We gave each of our guests a sparkler in the evening. It was magical running down the aisle and officially starting our lives together as a married couple.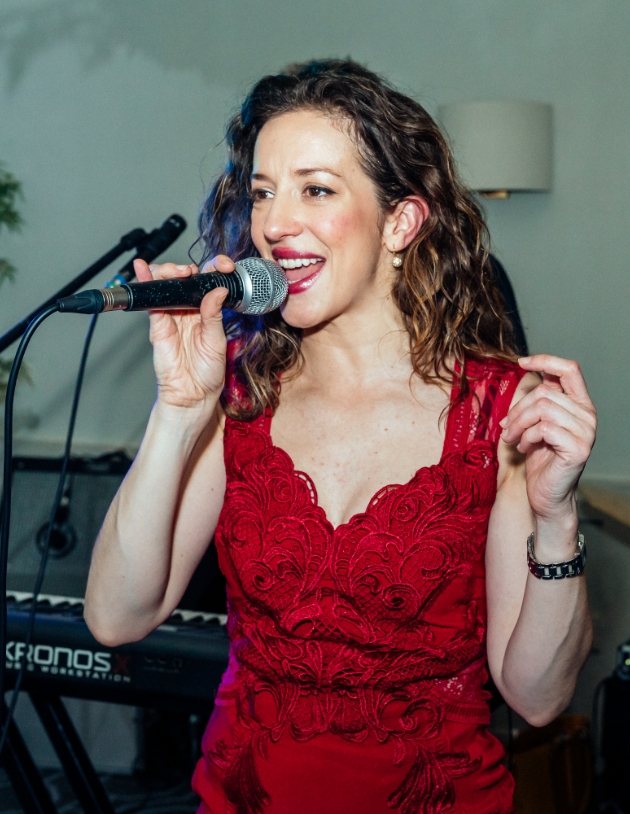 In the evening we hired a wonderful band called Empire Beats. They played a mixture of pop, soul and funk music and kept everyone on the dancefloor. We asked if they could combine two of our favourite songs for our first dance and left the rest of the set list to them.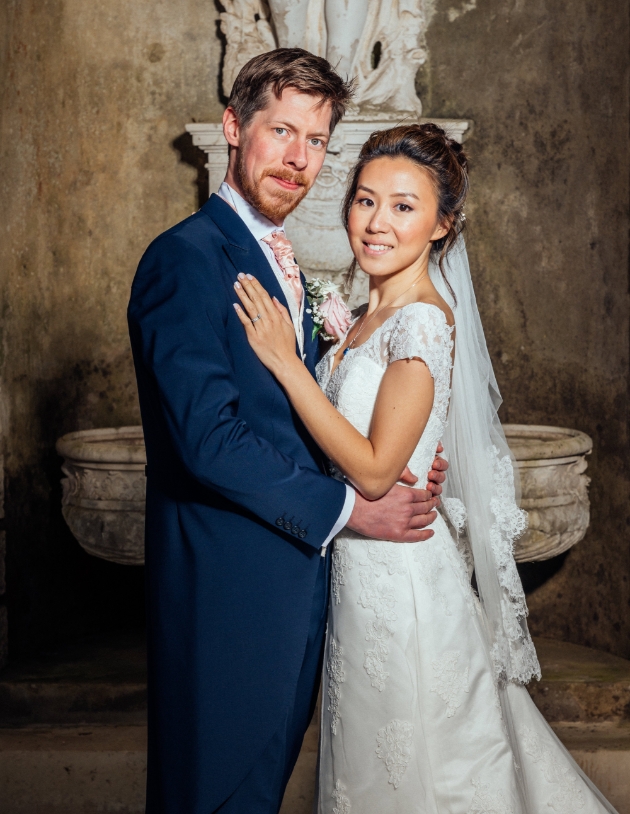 We felt so elated celebrating our love forone another and seeing our friends and family having a great time.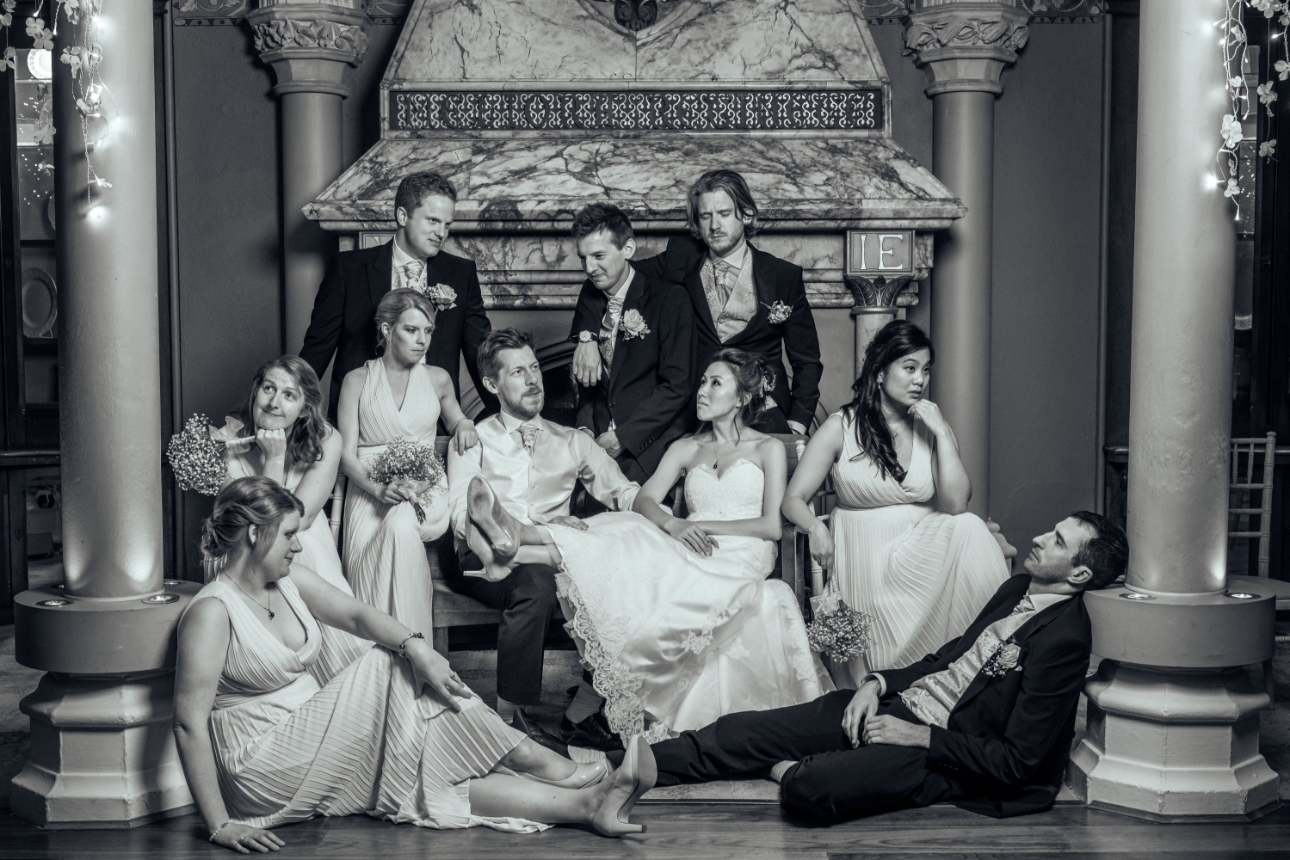 It was only four degrees on our wedding day. I remember hoping we could get our outdoor pictures done as quickly as possible so our nearest and dearest wouldn't freeze! Luckily our photographer was fantastic and got everyone back inside in a flash. Moritz went above and beyond for us and even made a beautiful video that we sent to all of our loved ones who couldn't make it.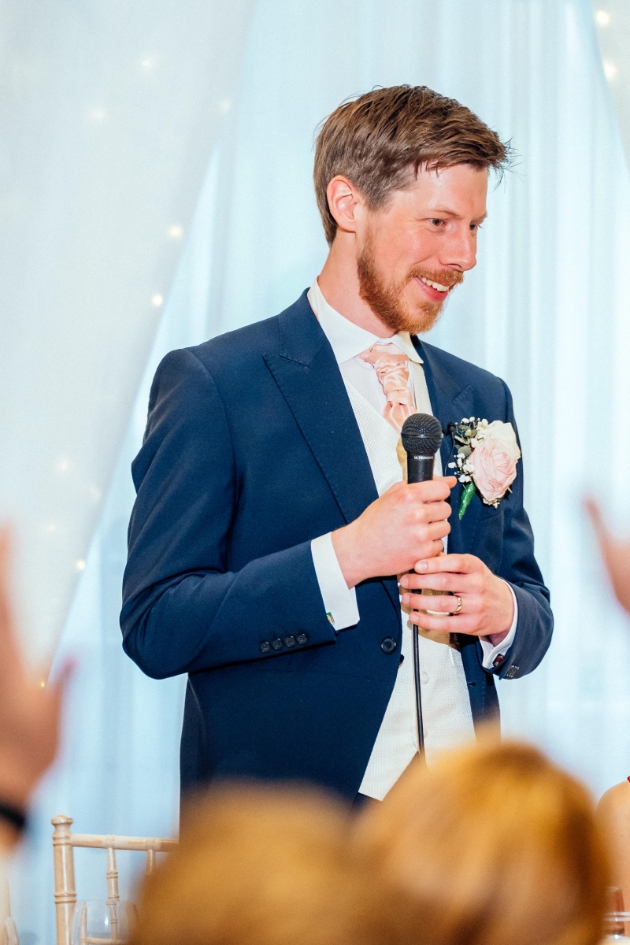 It was a very emotional day. Matt was struggling to hold back the tears during the ceremony. His speech blew me away, it was so heart felt and kind, and I felt like I would explode with love for him.

For our honeymoon, we went to Mauritius and La Réunion for three weeks. It was the best holiday we've ever had. Mauritius had charming beaches, delicious food and daily snorkelling trips in the clear blue sea. La Réunion was a spectacular island with stunning scenery, hikes and an active volcano that erupted while we were there.
Yang and Matt's contact book