1) Where do you want to source your supplier from?
2) What service are you looking for?
FLOWERS & BOUQUETS
Struggling with choosing your big-day blooms? Overwhelmed by the abundance of flowers available to you? Then we suggest calling in the professionals and hiring a wedding florist! Your chosen florist will know exactly what flowers will be in season at the time of year you're choosing to get married, and can advise on bouquets and displays for the bridal party and the wedding venues. From buttonholes and corsages, to ceremony pedestal arrangements and top table decorations, they will have inspiration for incorporating floral touches throughout the day. It's advisable to book a wedding florist that you have a rapport with, who can turn your vision in to a reality and one that's based locally to your home and wedding venue to take the stress out of delivery and set-up. Here's a selection of local florists you might want to check out...
Please mention County Wedding Magazines when contacting wedding service providers.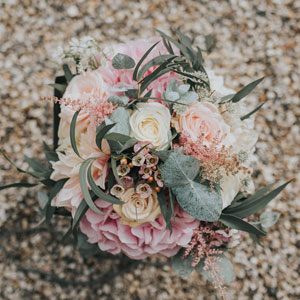 A stunning boutique florist situated in the picturesque village of Stock, in the heart of Essex.

Now the proud winner of Best British Wedding Florist.

We pride ourselves on good customer service and always aim to offer a more unique floristry style to most traditional high street florists. Sam and her team look forward to welcoming you to Stock Florist…from the heart.