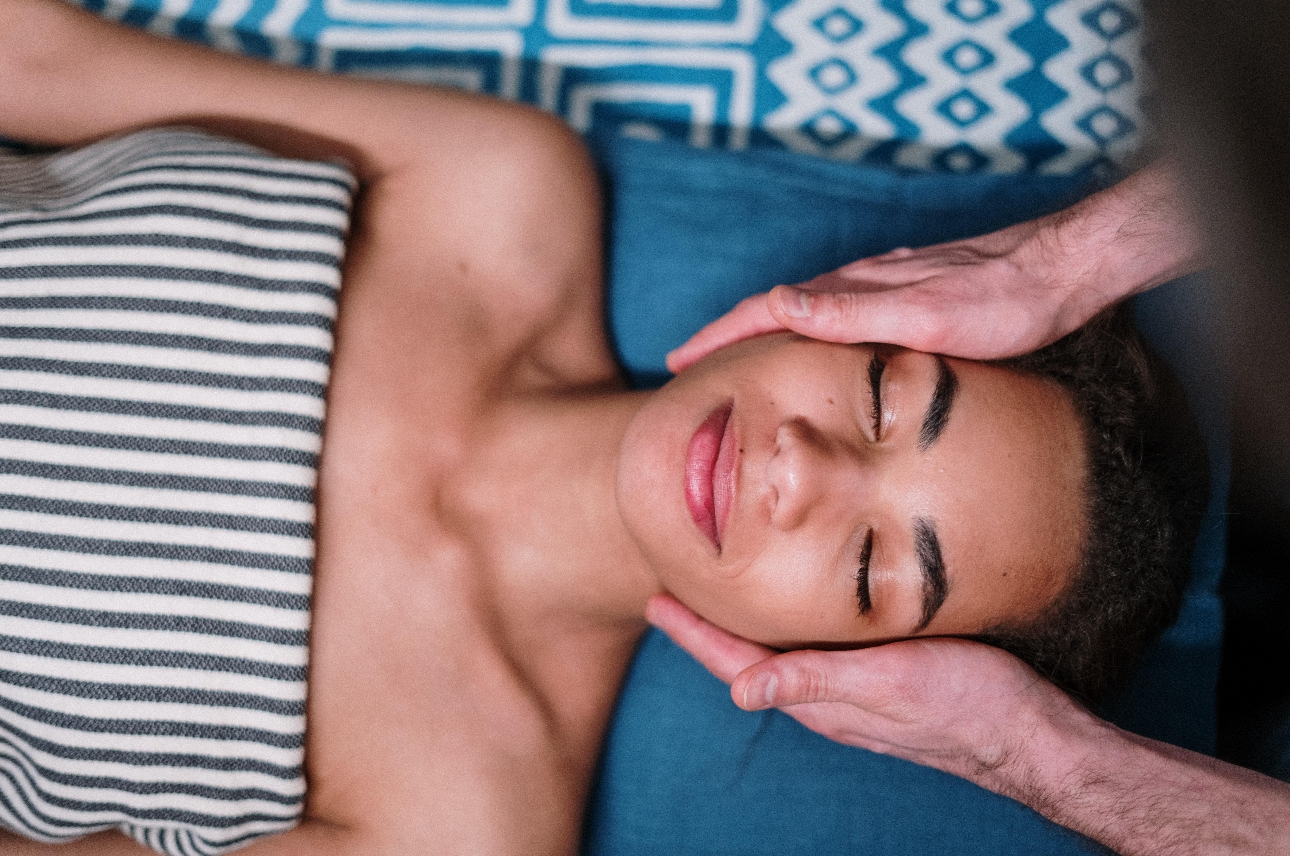 There's a lot to think about when you're getting ready for your wedding day, and you might be wondering what to add to your skincare routine to give you that special glow for the big day . Here, Margo Marrone, Co-Founder of natural skincare brand The Organic Pharmacy, shares some key ingredients.

When you're getting ready for your wedding, there is so much to consider. From the outfits and the venue to the food and the guest list, event planning can become a little overwhelming. A nice way to get yourself ready for the big day (and also give you some much-needed self-care time) is to treat yourself to a holistic skincare routine that will give you that dream wedding glow, and keep you feeling fresh as a daisy throughout the lead-up to your celebrations.

Here, we'll go through some key skincare ingredients that will keep you looking radiant and feeling relaxed throughout your special day.

Hyaluronic acid
You might have already heard of hyaluronic acid, but you may not know what an important and beneficial ingredient it is. This ingredient is naturally occurring in your body, and in a large part is responsible for the plump, hydrated appearance of healthy skin. It functions as a humectant, which means that it holds water molecules onto the surface of your skin, stopping it from drying out (Healthline). If you want to look fully hydrated and have smooth, glowing skin on your wedding day, adding more of this hero ingredient to your regime can really make a difference.

Hyaluronic acid is used in many moisturisers, so adding one to your pre-wedding routine can be a great option. But if you want the maximum benefits from this humectant, a serum is often a better bet, as this will usually include more hyaluronic acid in the formula.

Vitamin C
Vitamin C is another great option for those looking to get that iconic wedding day radiance. As an antioxidant, it has been shown to help reduce dark spots and hyperpigmentation, leaving the skin clearer and with more glow (Harvard Health Publishing). It can be added as a brightening component to your skin routine, and the easiest way is to invest in a vitamin C serum, which is dedicated to performing this important step in your regimen.

It's worth noting that those with sensitive skin should stick to more gentle formulas as some people find vitamin C irritating when used in large quantities. As with any new skincare ingredients, introduce it gradually, and remember not to change anything else in your routine as you do so, to be sure that you are judging only the impact that the vitamin C has on your skin.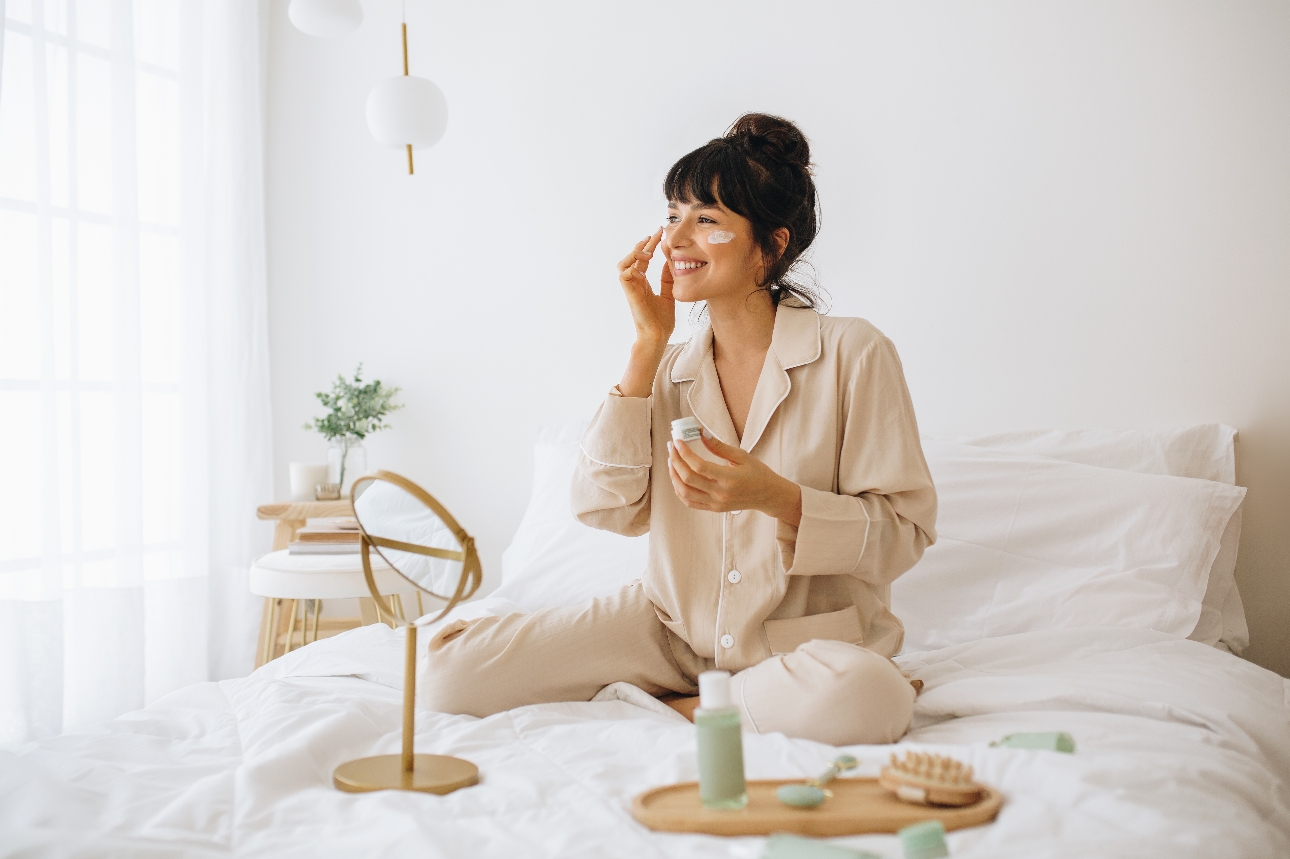 Retinol
If you have been paying any attention to the skincare world over the last few years, you'll probably know about retinol. Proven to help with signs of ageing, as well as acne, this is a key element of many people's skincare regimens. Did you know that retinol could also help with getting you to look glowing and ready for your wedding day? Retinol, or topical vitamin A, increases the rate at which your skin cells turn over by exfoliating it, meaning that it allows newer, fresher skin to show through. It also helps to thicken the deeper levels of your skin's layers, improving the overall texture of your face (Medicine Net).

So, retinol is a great addition to your regimen if you aren't already using it. Introduce it gradually though, as — like with vitamin C — there is a chance of irritation for some people. It's best to begin with a gentler formula that contains a lower concentration of the key ingredient, to allow your skin to get used to it. Saying that, it's well worth adding retinol to your skincare collection, as it can really be a game changer in terms of its effects.

Collagen
Collagen is a naturally occurring substance in our skin, and it keeps our faces looking young, bright, and glowing. However, as we get older, our bodies produce less and less collagen, leading to the recognisable signs of ageing. One way that you can keep your face looking brighter and plumper is to include collagen in your beauty routine.

While collagen does come included in some skincare products, you might also want to take it as a supplement as this can help with overall skin health (Healthline). This is an easy way to add it to your regimen in the lead up to your special day, and add to your glowing complexion.

Bakuchiol
You might not have heard of this last key ingredient, as its still gaining popularity — but bakuchiol comes from the leaves of the Psoralea corylifoliaplant, and it's a powerful antioxidant. It can visibly reduce skin discolorations caused by environmental factors (such as sunlight) and also helps to minimise fine lines and wrinkles (Everyday Health). As it has soothing properties, its suitable for even sensitive skin types and therefore fairly easy for most people to add to their routines.

This ingredient is most commonly sold in serums where it forms part of a moisturising and hydrating product. This is a good way to use it, as you usually get a higher concentration of the ingredient than you would in a moisturiser. Many people use bakuchiol products on their body too, so you can also find body creams and moisturisers containing it to ensure that your skin looks healthy from head to toe in those all-important wedding pictures.

We all want to look perfect on our wedding day, and these skincare tips should give you a good start at getting that special glow. Look into adding these elements to your regimen, and make sure to plan in some extra time for going to a spa, getting a facial, or simply relaxing at home.