Antoine Lie is one of the master perfumers of French brand, Maison Sybarite who produced the first ever water-based fine fragrances. Holding a diploma in chemistry and reputed for his avant garde approach, Antoine Lie is a true artist of his craft, who is behind some of the most coveted scents in the industry including: Armani Code/Black Code, Versace Crystal Noir, Tom Ford Café Rose to niche perfumes such as Cire Trudon's BRUMA, Puredistance Black, and RIEN by Etat Libre D'Orange.
Read on to explore the science and benefits behind water-based perfume, and find out where expert and chemist Antoine Lie sees the future of fragrances.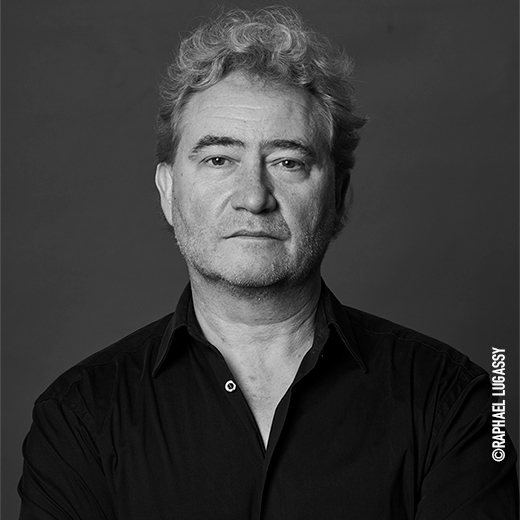 What makes water-based fragrances so special?

The most important aspect to know about is its innovative and safe properties preserving human health and the big ethical values of this brand. Maison Sybarite is a water-based fine fragrance collection, which fuses perfume expertise with clean, skin-safe science. Thanks to an innovative technology WPE® (Water-Plant Emulsion), they avoid the most commonly used solvent – ethanol.

There are already a few smaller brands on the clean beauty market proposing water-based fragrances, but it's important to note they're eau fraiche, meaning the fragrance has a much lower concentration of two to three per cent, with the scent lasting up to two hours. Maison Sybarite has achieved something special, creating the first water-based fine fragrance (eau de parfum) with a 16 per cent concentration level of aromatic compounds.

If we look at the global perfume market, we see the growing trend of personal grooming, coupled with increasing demand for luxury, innovative and clean fragrances.

Water-based fragrances have seamlessly become essential day-to-day personal care products, safer for consumers because of avoiding ethanol, which can be perceived as a toxic product. Alcohol-based perfumes can have a drying effect, especially on the skin. Instead, the water-based fragrance is avoiding that negative effect and it leaves the skin very clean, safe and soft.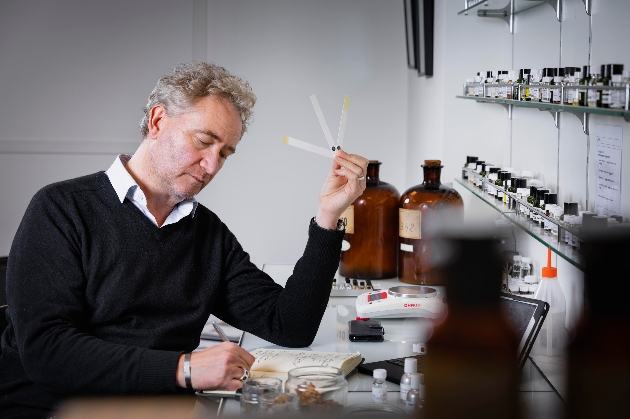 Why do you think it has taken this long for water-based formulas to be used in fine fragrances?

The reason is simple - water-based formulations require a very expensive, technological and product innovation process.

Water and oil is a heterogeneous mixture. It's due to the different viscosity of both liquids. You know that water and oil don't go well together, but have you ever wondered why? So many other things can dissolve in water, why not oil? The reason is related to the properties of oil and water. In fact, oils are hydrophobic. Instead of being attracted to water molecules, oil molecules are repelled by them.

So, you have to use some additive products, surfactants, to help mix oil and water. The more you concentrate the water with these ingredients, the more oily the texture will be, so that's why it's very difficult to get a clean product. This is why it's never been done before. Maison Sybarite uses proper mixing and stability agents, so the emulsion can be achieved. Smaller droplet sizes will enhance the effectiveness and increase bioavailability in products also extending its shelf life.

It's also taken a while for water-based formulas to be introduced to the fine fragrances market because the business model of alcohol-based products has been so profitable, so why bother with new expensive technology? Now there is an emerging demand for this type of product, so we'll see more and more brands adopt this water-based formula as a clean base solution.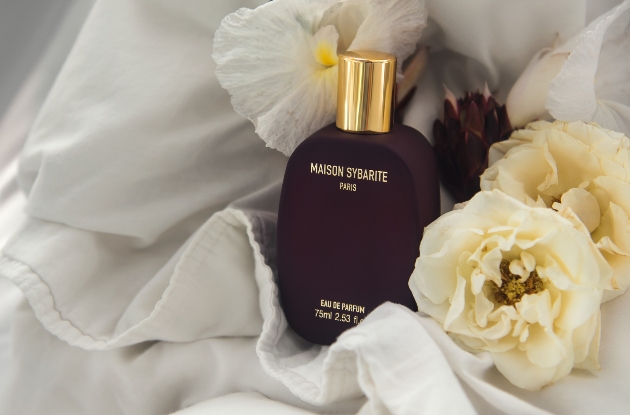 You've crafted many popular fragrances - Armani Code, Tom Ford - so what do you love about Maison Sybarite that sets it apart from the rest?

As an independent perfumer, I like to work with unusual innovative brands and with people that really want to push the limit. I'm really looking for brands that want to change the game and want to offer better choices. When I got in contact with the Maison Sybarite team, it was very important for me that they looked at me as an expert in perfumery and that they were really trusting my creativity and avant-garde vision. It's a win-win situation - if they're successful, I am as well.

Sustainability is the mantra of the Maison Sybarite house. They promote sustainability: reduction of emissions during the production process, packaging made from recyclable materials, "clean" formulas, etc. The fact that Maison Sybarite is the first brand to really propose a highly concentrated and sustainable water-based fragrance is amazing. We achieved it and the success is growing every day. We're only just starting, and I can see the brand expanding even more.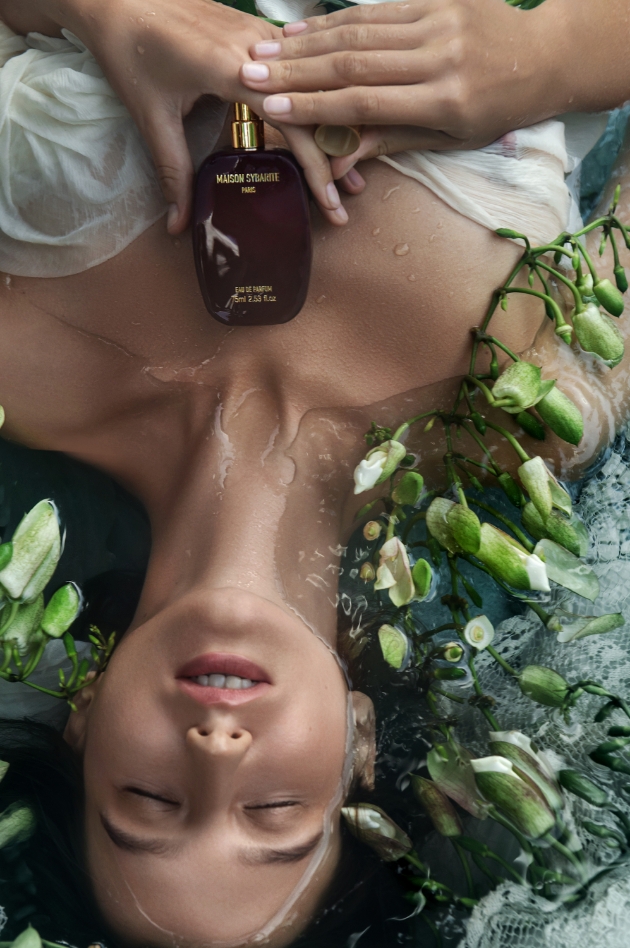 Maison Sybarite's fragrances are unisex. Is it more difficult to create a scent that fits both men and women?

For me, no. When I was working for big brands and big companies, they really liked to separate the genders. Especially when it comes to marketing, all of these big brands and our society in general, want to divide genders all the time. For me, it's different. I really like creating genderless fragrances. It's like you're starting in a square, where you're a bit restricted with choices (you can't make it too feminine or too masculine). However, the process makes you feel much more creative and inspired.

I believe that if a fragrance is really good, then everybody can wear it (no matter your gender). Overall it's much more inspiring to work with no defined gender perfumes, a trend that is particularly prominent in the "niche" segment. Now "genderless" perfumes represent around 60% of new launches. Among these collections, particularly successful are those that allow you to combine olfactory notes, in order to achieve a unique and personal scent. This method is commonly called "layering".

What's your favourite Maison Sybarite scent that you created and why?

Of course, it's very difficult to say. That's like asking your father to choose a favourite child, so it's hard! Maybe 720… I wouldn't necessarily say it's my favourite, but it's the most important one for me. It's the origin that gives birth to a fragrance collection that stands the test of time. All of the ingredients in 720 can be found in the other three fragrances as well. For me, this is really the starting point of the whole collection. 720 creates vibrant variations in order to reinvent other scents.

Awakening the power of the unconscious inspires me to combine the strength of nature with its nobility. Next-generation water-based fine fragrance brand was born.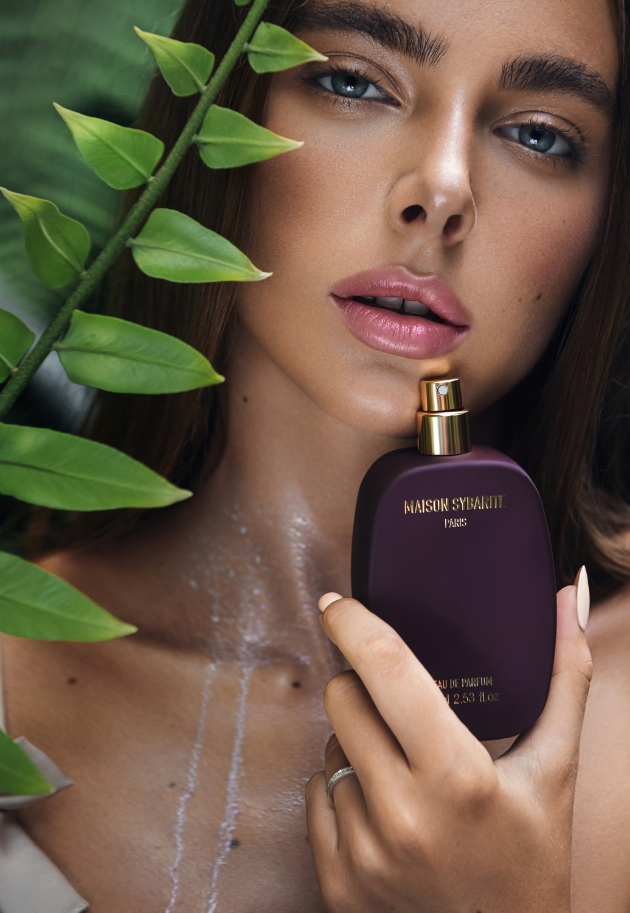 What does the future of fine fragrances look like? What trends can we expect?

We reached a point where we're seeing a lot of uniformisation through standardised heavy mass marketing, aiming to please a lot of people. My thoughts are we have to stop this and we cannot move on like this. All of the bigger fragrances are taking over mainstream supermarkets and duty-free shops in airports, and customers feel lost and are unable to differentiate them. This kind of model in the perfumery industry is dying and I think these bigger fragrances really have to reinvent themselves to really move on and grow.

People still believe that because there's a big brand investing in massive marketing campaigns out there then that must be a good, trustworthy brand. This consumer mindset will still continue on, but soon will not be the biggest part of their decision making. The consumer now wants to know what's in the fragrance, where did it come from, who's behind the brand, etc. Consumers want to know what they're putting on their skin and how it affects them. It's certainly a movement that's picking up, thanks to the niche brands.

I'm really excited about all of the new brands coming to the market, like Maison Sybarite, because they're proposing a new technology and a new vision that people want to see. People want transparency and sustainability, and smaller brands are taking notice of that. This is where the business is going and it's so exciting.

Find out more at www.maison-sybarite.com
Available at www.bloomperfume.co.uk