We chat to Hannah Martin about her new book, Makeup, and all things bridal beauty...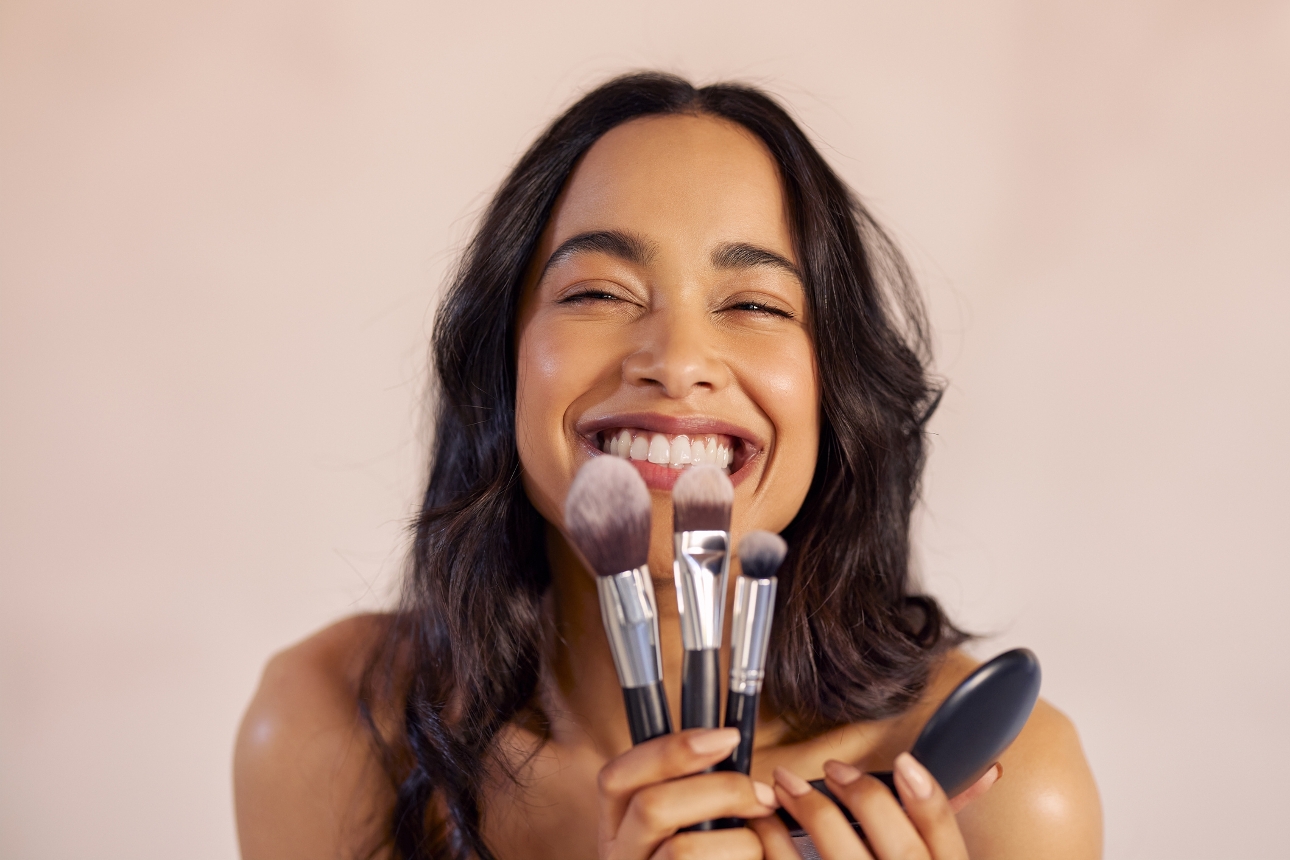 Hannah Martin is a world-class make-up artist to the stars and is one of the most respected professionals in the industry. With 15 years' experience, she works her magic everywhere from catwalks to masterclasses, as well as creating looks for industry giants such as L'Oréal Paris, Clé de Peau Beauté and SpaceNK. In February 2020, she joined Channel 5's revamped 10 Years Younger in 10 Days as its resident beauty expert, where her life-changing makeovers were an instant hit with audiences. A YouTube sensation with more than four million views, Vogue hailed her the queen of radiant skin and smoky eye tutorials while her social channels are a treasure trove of easy make-up tips and tutorials for novices and seasoned professionals alike.

Now, Hannah shares her expertise a new must-have book: Makeup. CWM beauty editor Kelly Andrews caught up with her at the time of its launch to tap into her wealth of knowledge on bridal beauty and skin prep know-how.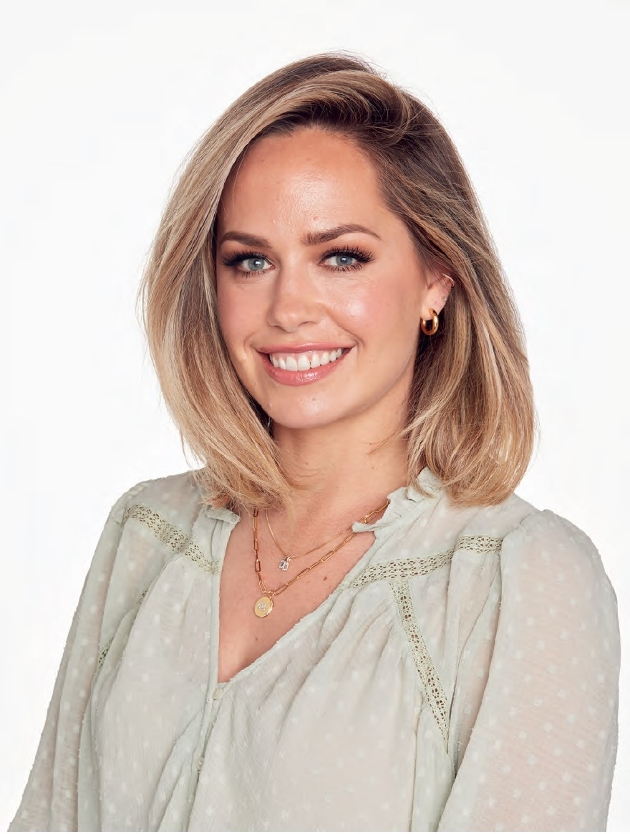 Congratulations on the launch of your book. What can you tell us about it?
Thank you! I've always been passionate about helping people do their make-up and understand how products work and how to master different application techniques so it was the logical next step to put everything I've learnt over the last 20 years onto paper, creating a resource people can either read from cover to cover or dip in and out of as and when they want to. I hope the result is an easy-to-read guide for those interested in make-up.

Some of the work you're most famous for is creating flawless bridal make-up for Princesses Eugenie and Beatrice. Are there any elements of these royal looks that our brides could apply to their own for the big day?
I want to help all my brides achieve a beautiful make-up look that will last all day and make them feel amazing. I've mainly worked on the basis that bridal make-up should be timeless and not dated by trends. I suppose the looks I'm best known for are more on the natural side but I have a little secret: natural make-up doesn't mean minimal, it's just make-up that allows a person's natural beauty to shine through. It means a sheer base so you can see your skin, eye make-up that frames without overwhelming, and lip and cheek colours that enhance the tones naturally present in the skin.

Brides need their make-up to last all day. How can they make sure it doesn't slide of their faces by the speeches?
It starts at skin care. I love rich plumping moisturisers but on a wedding day it's advisable to use light layers of water-based hydration so your skin is moisturised but not slippery, meaning products have a better grip. Light layers of concealer and foundation worked in well lasts significantly better than thick layers, and setting powder is essential. I know a lot of brides don't like to use powder but a little under the eyes, around the nose and chin will lock the base in place before you finish with a spritz of a setting spray. Powder applied with a brush will set lightly, powder applied with a sponge or puff will set even more effectively. Just be sure to use a setting spray that's made for longevity and not for rehydration because you could inadvertently be adding more moisture, which won't help it to stay put.

There's an emerging trend for brides to switch up their attire from daytime to evening bash. Can this be applied to make-up too and how can they transform to a party look quickly and easily?
I love this trend but I do remind brides that it's the one day to be as present as possible and not spend all day in the make-up chair, so I like to suggest quick and easy tweaks. The easiest after a quick base touch up is to add a bold lip. A bright red is so fun for brides who like the idea of the impact but don't want to wear red all day or for the all important first kiss. My other go-to is a smoky eye. The addition of a darker shadow all over the lid and up through the crease with a sparkle shadow pressed on top makes for the most beautiful soft, smoky eye that shouldn't take longer than about half an hour. I usually do this while the hair stylist redoes the hair.

How can our readers ensure their skin is in tip top shape providing the perfect canvas for their W-day make-up artist?
The best thing you can do is drink water! Yes cleansing and exfoliating are extremely important but being really well hydrated from the inside out can make a whole world of difference to the skin. I also advise my brides to go easy on the sugar intake in the week leading up to the wedding and to avoid excessively salty food the night before, as this can result in puffiness and water retention on the big day.

What I strenuously suggest brides don't do is try facials or treatments before the wedding that they've never tried before. So many times I've been confronted with brides who have either had a reaction or their skin has broken out as a result of a treatment they've not had before. If you're in the habit of having facials then by all means continue but don't have one, or indeed any other new treatment right before the wedding, if you've never done so before, as they could have a negative impact on your skin.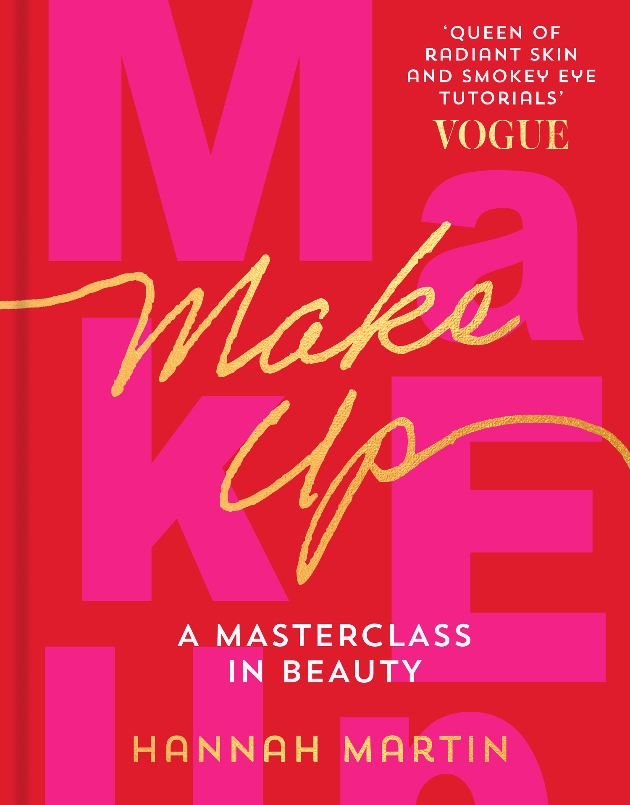 In your new book you talk about the tools needed for the job. Is there a set of basics that we should all have in our make-up bags?
Tools are key when it comes to make-up application. I'm an avid believer in using your fingers if you're happy to do so but if not then decent brushes make all the difference. It's a bit like cooking: chopping an onion with a bent, blunt knife is a real challenge but like slicing butter if you have a good quality kitchen knife. The same goes for make-up brushes. As a make-up artist I own hundreds but not everyone needs that many. A base brush for all cream and liquid products (like skincare, foundation, cream bronzer, cream blush); a powder brush (for powder, blusher and bronzer); an angled brush (for eyeliner and eyebrows); and a classic eyeshadow brush are the key essentials along with a decent eyelash curler.

A smoky eye is one of your trademarks. How can this be adapted to suit a bridal look?
When I create a smoky eye for a bride I tend to keep the shades I use a little softer than I would for a red carpet moment just to ensure the eyes aren't lost in too much darkness. I'm obsessed with soft bronze shadows all over the lid with dark brown kohl smudged along the lash line and a few lashes added for a little extra lash density. If bronze isn't your tone then any muted shade like grey, heather, mink, mocha, mushroom are all gorgeous for a soft smoky eye.

The lips are going to get a lot of attention on the big day! So, what do you suggest to make them perfectly kissable with colour that has staying power?
A gentle scrub is imperative the evening before the wedding or at least three hours prior (to allow for any redness to subside). A simple sugar scrub will gently exfoliate the lips so they feel soft and smooth allowing lip balm to absorb efficiently. More importantly lip products will sit seamlessly without any visible cracks or flakes. Be sure to apply balm first thing in the morning as part of your cleansing routine to start the hydration process then again at the very start of your make-up application to make sure the lips are as soft as they can be. Blot away any excess before lipstick is applied. I prefer to line the lips first with long-wearing liners, then fill in with a long-wear liquid lipstick – I find sheer layers best for both comfort and wear. Then, for a soft finish, I press on a creamy lipstick and a tiny bit of gloss so the lips look full and plump. The liquid lipstick underneath acts as an insurance and the colour lasts for hours. A touch-up kit is essential and I always suggest my brides remove all remnants of lip colour, apply some balm, blot, then reapply for the freshest look.

What is it that makes you so passionate about make-up and skincare?
I've always loved the creativity and art of make-up. I never tire of trying new products and experimenting with trends but as I've gotten older I've realised that actually what I love most about my job is helping other people feel good about themselves. I've had the privilege of seeing complete transformations with clients over the years, there's something so magical about lavishing someone with your time, care, attention and artistry and seeing someone morph from shy, reserved and lacking in energy to beaming with confidence thanks to liking what they see in the mirror. I can assure you the make-up itself is only partly responsible for the transformation, it's more about the personal connection made between artist and client.

What's been your career highlight so far?
I've been lucky enough to have many but one of my greatest accomplishments is my book, Makeup. I'm not an academic and writing has never come easy. In fact I gave up on my dissertation at university because it was all together too much for me, and I ended up getting a diploma instead of a degree. So, to think almost 20 years later I managed to get my words out and actually wrote a book, a book that was number two in the Sunday Times best-seller list no less, is extraordinary to me.

What's next for you?
Now that's a question! I absolutely love what I do and I feel extremely grateful that that's the case. I loved my time on 10 Years Younger so would always be open to another opportunity in TV but I've also loved working with brands on various product development moments and collaborations so I hope to do more of the same. I'd love my own brand one day but the market is so oversaturated at the moment so it won't be any time soon.

Makeup by Hannah Martin is published by HQ, Harper Collins. Available in hardback, £22, and in eBook and audio formats.
You can follow Hannah on Instagram: instagram.com/hannahmartinmakeup, and on YouTube: youtube.com/BBProHannahMartin