Achieve wedding-ready locks with multi-award-winning celebrity hair stylist and TV hair expert Vicki Lord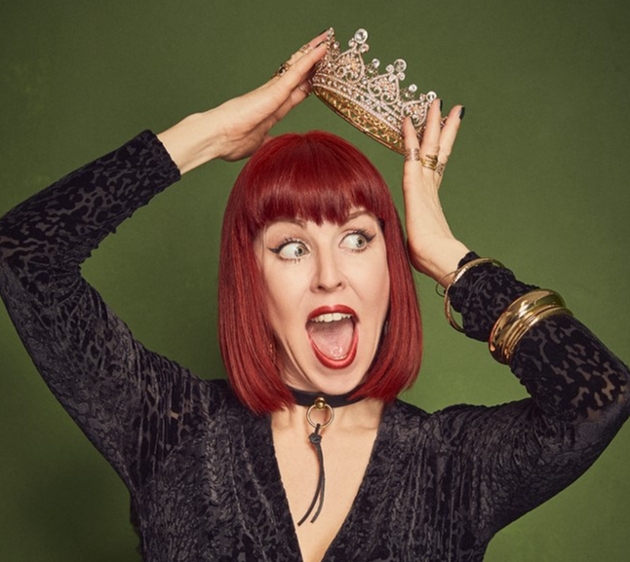 Credit: Dawn Marie JonesMulti-award winner Vicki Lord (www.vickilord.co.uk) is no stranger to the wonderful world of bridal hair; indeed, with more than 30 years of experience, weddings are her passion.

The current brand ambassador for Colour Wow, this work has most recently taken her to Australia. She can list among her latest celebrity clients Jack Whitehall, Roxy Horner, Kara Tointon, and Shona Mcgarty.

Vicki took a break from the whirlwind of the session hair world to speak to beauty editor Kelly Andrews about how best to prepare hair for the big day and shares her top bridal trend predictions for 2023.

What's the best time to seek out a bridal hair stylist and start thinking about the big-day look?
Selecting the right time to see your hair stylist for a consultation and trial is paramount and brides are always eager to book it months or even a year in advance. That said; although it may seem like a good idea, do bear in mind that hair fashions change seasonally throughout the year. Summer may be about braids, whereas winter could usher in a time of slick buns. I suggest and recommend having a trial approximately three to four months prior to your big day allowing your locks plenty of time to grow, while catering for a colour change and fashions. This will also give you enough time to find an alternative hair stylist just in case you're not comfortable with your first choice.

Why are consultations such an important part of the process?
Consultations are key when selecting your desired look for your special day. I've experienced many brides coming to me with photos of what they'd like their hair to look like, but sadly overlook important aspects that play a vital role when selecting a style. The shape of the face, the texture of the hair, and most importantly the neckline of that all-important dress are all crucial. For example, if you have a square jawline and want a side bun this will likely exaggerate the width of the face. I work a lot with shapes and silhouettes to make sure the look that's chosen best complements all of my brides' features beautifully. A good hair stylist should be able to help and guide you to choose the perfect wedding hair for your dress.
What's the most important consideration in the run up to W-day?
It's important to maintain the health of your hair prior to your big day. I'd recommend regular trims and conditioning treatments to keep your luscious locks in tip top condition. After all, shiny, healthy hair looks great on camera!

What bridal hair trends do you expect to see emerging in 2023?
Personally, I'd like to see editorial runway hairstyles on brides and will be working on this innovative trend with my soon-to-be-weds as well as teaching these techniques to other bridal hair and make-up artists in my new academy course launching in 2023.

Delving into 2023 fashion trends, I feel inspired by 90s spiky buns as seen on the likes of Kendal Jenner, Gigi Hadid and other social media influencers. Centre partings and wet-look styles with high shine as seen on Chanel, Vivienne Westwood and Balmain runways are also fashionforward looks to keep an eye out for. I also love Giorgio Armani's simplistic ponytails, bubble braids and pigtails.

Big hair accessories are making an appearance within designers' collections. Think head scarves, large bows, Frida Kahlo-style flower crowns, and mini and beaded headbands. I'd love to see a bridal take on all of these to complement hair and gowns this year.