1) Where do you want to source your supplier from?
2) What service are you looking for?
HAIR & BEAUTY
With all eyes on you, from top-to-toe you'll want to look your big-day best when it comes to your bridal style. With the help of specialists in health, wellness, hair and make-up you can achieve your dream look for your wedding day. Bridal beauty can vary from the very modest through to HD brows and airbrush foundation. We suggest you research different trends and styles that you think you'd like to channel on the day, and then discuss them with your chosen hair or make-up artist - they'll help you achieve that dream bridal look using their experience and skills. Here's a selection of experts you can hire for your wedding...
Please mention County Wedding Magazines when contacting wedding service providers.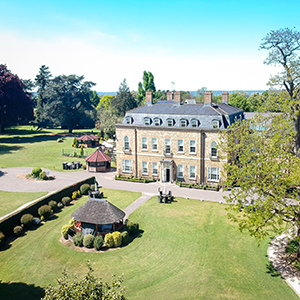 Orsett Hall is a beautiful Georgian styled Hotel set in 12 acres of landscaped gardens situated in beautiful Essex countryside with 56 luxurious bedrooms, 5 bridal suites, spa and gym, stunning chapel, outdoor Wedding Gazebo and elegant function rooms.