1) Where do you want to source your supplier from?
Berks, Bucks & Oxon, Bristol & Somerset, Cheshire & Merseyside, Devon & Cornwall, East Anglia, East Midlands, Essex, Glos & Wilts, Hampshire & Dorset, Herts & Beds, Kent, London, North East, North West, South Wales, Surrey, Sussex, West Midlands, Yorkshire Change
2) What service are you looking for?
VINTAGE WEDDING DRESSES
Sorry, there are no wedding service providers in this category at present.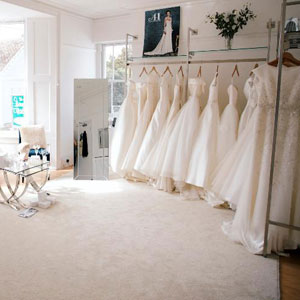 Perfectly situated to serve Bristol, Bath, Somerset, Devon and its surrounding areas, Olivia Hooper offers beautifully cut contemporary designer bridal gowns, with a classical feel. With 35 years collective experience here at Olivia Hooper we provide a comfortable and relaxed setting in the beautiful rural village of Wedmore. We work on an appointment only basis to ensure that each bride receives the best possible level of service. We understand that many brides are very nervous or have often not had the experience that they were hoping for, but please rest assured, here at Olivia Hooper we will do our very best to deliver the experience a bride deserves.