Find your wedding services - Cakes

Cotswold Cakes
Clyst Hayes, St. Johns Road, Slimbridge, Gloucestershire GL2 7BJ United Kingdom
Telephone: 07759144317 or 01453 890585
Email: pam@cotswoldcakes.co.uk

Company Profile:
Designing and producing a dream Wedding Cake to complete the perfect day is what gives Gloucestershire cake maker Pam the most pleasure.

Please have a look at the many designs already created. Most of the cake designs can be adapted to suit your requirements i.e. round to square, colours, sugar flowers, toppers.

Pam enjoys creating new designs so if you have already seen a cake you like, and would like something similar, please send me details and I can provide a free quotation.

As all cakes are individual please email pam@cotswoldcakes.co.uk or ring Pam on 07759 144317
Contact Name: Pam Johnson
Product Categories:
Cakes, Favours, Sweets & Treats
---
Product Category: Cakes
Product Name: Wedding Cakes
Description: Your wedding cake must taste as good as it looks, the award winning Lemon Cake, filled with lemon buttercream, and lemon curd is one of the most popular, with Victoria Sponge a close second filled with Homemade Strawberry Jam and Madagascar Vanilla Extract flavour buttercream.
Chocolate, Carrot, Coffee, Almond and the Traditional Fruit Cake are just a few of the flavours on offer. All cakes can be covered in the covering of your choice, fondant, buttercream, chocolate or royal icing.

Take advantage of the free consultation and cake tasting appointment, to chat through your ideas and requirements.
---
Product Category: Favours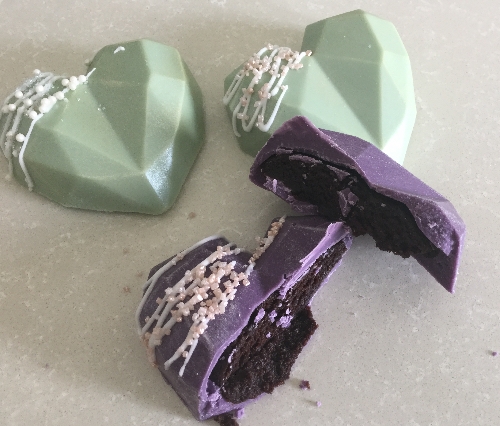 ---
Product Category: Sweets & Treats
Product Name: Mini Cakes
Description: Cake Pops, one bite cupcakes and macaroons all make a great addition to your sweet table. As a qualified patisserie chef, there are a number mini cakes that can be made, please feel free to enquire with your ideas..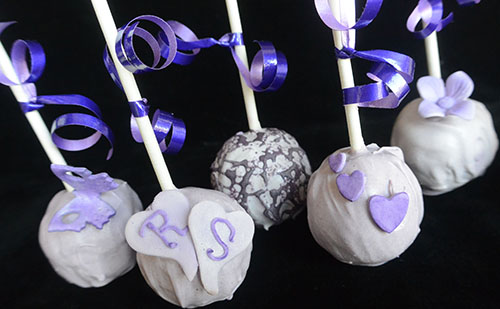 ---