Find your wedding services - Stationery

PostScript
15 Stony Street, Frome, Somerset BA11 1BU
Telephone: 01373 462466
Email: postscript@postsciptfrome.co.uk
Web: Click here to visit website
Company Profile:
Congratulations from Postscript!
We're a stationery, arts & craft and gift shop with an amazing printing facility at the end of our store. Whatever stage of your planning you're at we have options for you. From fully bespoke designed save the dates and wedding invitations to all on the day products like order of service and table plans. We're also a fully stocked craft shop selling a vast array of items to help you achieve the exact look and feel for your special day such as; glitter card, paint, chalk pens, rhinestones, sealing wax and ink pads.
Product Categories:
Accessories, Balloons & Decoration, Stationery
---
Product Category: Accessories
---
Product Category: Balloons & Decoration
Product Name: DIY Decorations
Description: We're a fully stocked art and craft shop and whatever the vision for your big day we can help with items to make it happen. Our items include:
PAINT
CHALK PENS
CARD BLANKS
LUGGAGE TAGS
VAST RANGE OF PAPER AND CARD
RHINESTONES
METAL SEALS AND SEALING WAX
BLANK PLACE CARDS
HESSIAN & JUTE STRING
SCRABBLE TILES
MINI PEGS
TISSUE PAPER
WASHI TAPE
GLITTER
SPRAY PAINT
---
Product Category: Stationery
Product Name: Invitations and On the Day Items
Description: We have a unique offering here at Postscript for your wedding stationery. So if you're a dab hand at Photoshop or want to put the finishing touch on your invitations we can set up and print your designs and leave the rest to you. Our service breaks down into four parts:
DESIGN
PRINTING
GUILLOTINING & FOLDING
ASSEMBLING & FINISHING
We also offer a fully bespoke service and can complete all these stages in house for you.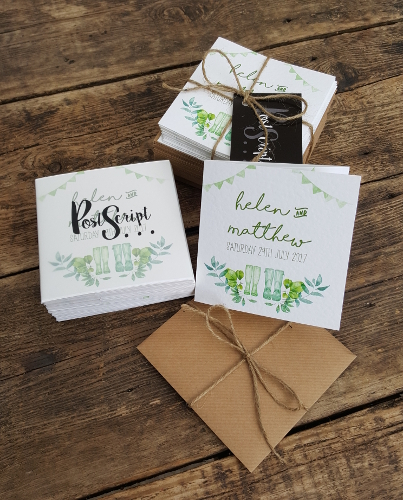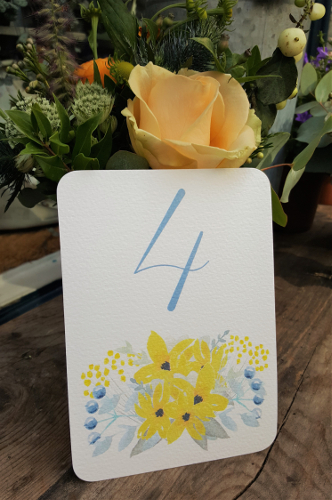 ---