Find your wedding services - Caricatures

caricaturetainment.com
Telephone: 0845 474 4904
Email: info@plusidol.com
Web: www.caricaturetainment.com
Company Profile:
Rob The Caricaturetainer will rock YOUR event with awesome blazing fast caricature portraits that are guaranteed to give all YOUR guests fun live CARICATURE-TAINMENT and an unforgettable keepsake for them to take away!

All bookings receive a FREE full colour portrait of the happy couple, drawn prior to your day which comes printed, framed and presented to you on the day.

"...The Caricaturetainer entertained with his drawings and quick wit. Fantastic act!"
Contact Name: ROB
Product Categories:
Caricatures, Entertainment, Wedding Keepsakes
---
Product Category: Caricatures
Product Name: Booking Your Caricaturetainment
Description: DO MY GUESTS HAVE TO PAY FOR THEIR CARICATURES?

No, the cost of hiring The Caricaturetainer covers everything including:

- FREE framed portraits.
- Personalised canavases.
- Plastic sleeves for your guests to takeaway their portraits in.

HOW DO I CLAIM MY FREE FRAMED PORTRAITS?
Once your booking is confirmed, we will send you details of how to order.
"...Fabulous pre-event drawing provided. Everyone loved their pictures."
"...The bride and groom portrait beforehand is a lovely touch " "...His drawings were fab and the drawing in a frame of my hubby and I is brill."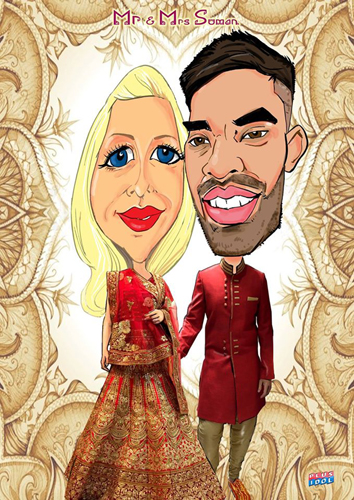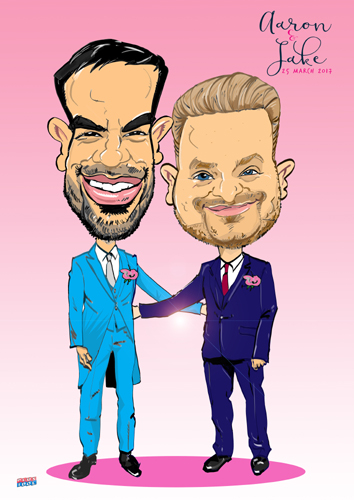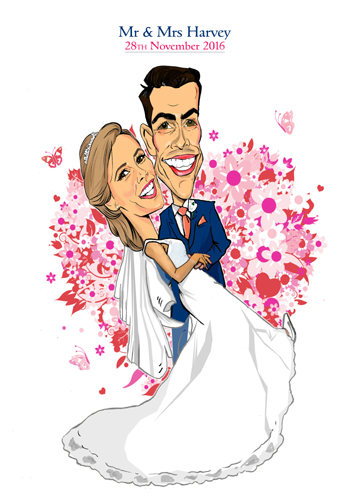 ---
Product Category: Entertainment
Product Name: Awesome Live Caricatures of YOUR Guests
Description: HOW MANY CARICATURES CAN YOU DRAW AN HOUR?
Up to 13+ on average, all the while your other guests are crowded around him whilst the portraits unfold, entertaining them as well.

DO YOU DRAW COUPLES ON THE CANVASES?
We have found that 1 single person per sheet is the fairest way for as many of your guests to be drawn as possible, although we have been known to chuck in the odd 'baby' awww!!

WHAT ARE CANVASES?
It's what your guests are drawn on. Big A3 sheets of quality paper that can be pre-printed with your event details, logos etc. We will design you an eye catching canvas and pre-print your canvases prior to the event. All part of the service!

DO YOU DRAW GUESTS AT MEALTIMES?
Nobody really wants to be drawn with a mouthful of Foie Gras, so please make sure all bookings are made before or after food is served!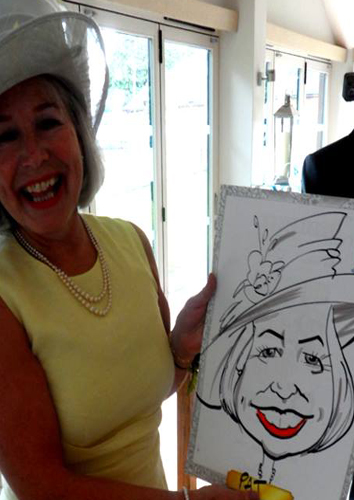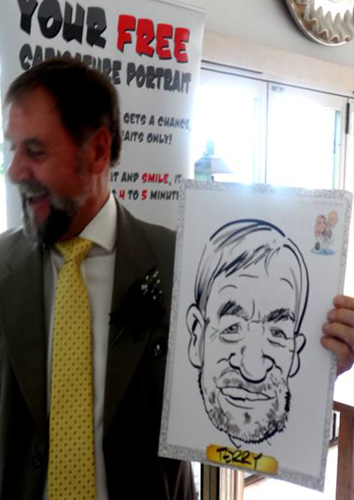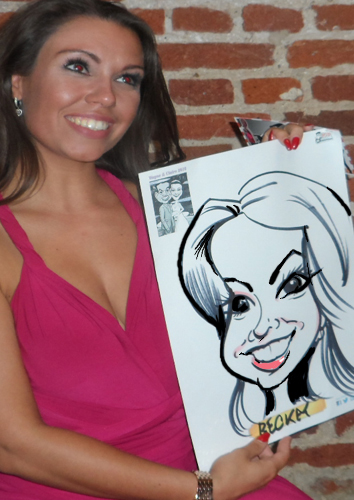 ---
Product Category: Wedding Keepsakes
Product Name: So What Are You Waiting For?
Description: Long after the photo-booth has been dissembled, the magician has pulled the last rabbit out of the hat and the DJ has set off back to Essex, YOUR guests will be still talking about CARICATURETAINMENT.

It serves as a fantastic ice-breaker for guests, it will entertain everybody and provide a great talking point during and long after your event. It will also leave your guests with a cherished memento of your special day.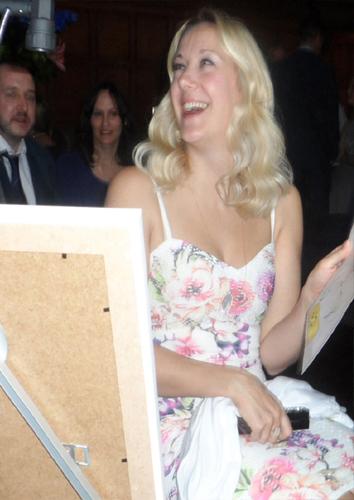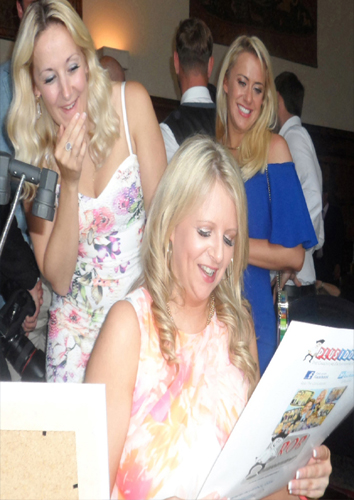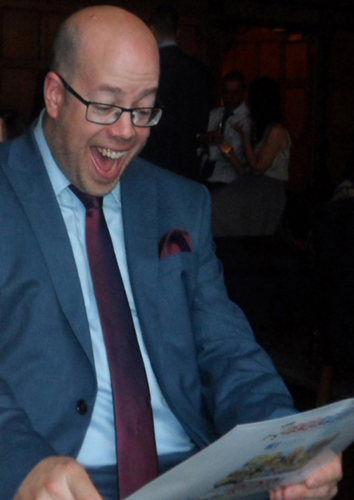 ---