Subscribe
6 printed issues for just £17.60
or 6 eMagazines for just £7.60
<< Back to select another title
Readers will receive a luxurious self tan worth £24.95 when they take out a year's printed subscription to County Wedding Magazines.*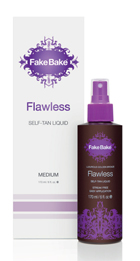 Sign up for a year's subscription to Your Kent Wedding and not only will you save money on the cover price, you'll also receive a luxurious self tan worth £24.95*.

With more than 25 years' experience, Fake Bake is the world's largest independent tanning brand thanks to its revolutionary formulas. It's a beauty editor, celebrity and salon favourite, so it's little wonder it's also quickly becoming the go-to tanning brand for brides and bridal parties alike.

www.fakebake.co.uk

Fake Bake has teamed up with County Wedding Magazines to offer readers a very special gift – a fullsized version of its Flawless self-tan. This is a global bestseller, with the brand retailing over one million bottles worldwide every year. The fast-drying liquid formula ensures the product glides on, and with a gorgeous guide colour you can achieve a streak-free finish every time. Not only that, but this magical elixir develops in only four to six hours and is fragranced with the gorgeous scent of black coconut that works with your natural pigment to ensure a natural glow with every application. All you need to do to claim your gift set is take out a year's subscription to Your Kent Wedding.
* Subject to availability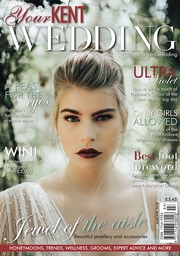 Example current cover
Your Kent Wedding - Subscription - Printed Subscription
Annual subscription (6 issues)
Save over 15% on normal cover price
Only £17.60
Free Postage & Packing
Includes a FREE eSubscription
---
Your Kent Wedding - eSubscription
Annual subscription (6 issues)
Just £7.60 per year
Download immediately
Smartphone and Tablet compatible (all types iOS, Android, Windows etc)