Katherine and Joshua said "I do" at Crewe Hall, styling their day with an amazing array of flowers.
Katherine and Joshua have known each other since the age of eight when they were in the same class together at primary school. Katherine says, "I actually had a crush on him at the time!" Seventeen years later the two became a couple after seeing each other once again on a night out. "I think the attraction was born from the discovery that we're on the exact same wavelength. It helped that we both have a shared love of food and exploring new places," Katherine explains.

Josh popped the question whilst on a skiing holiday in Bulgaria, taking his bride-to-be very much by surprise! The wedding date was set for 5th May, 2018 and the venue of choice was Crewe Hall.

Join us as the bride shares more fond memories of their big day…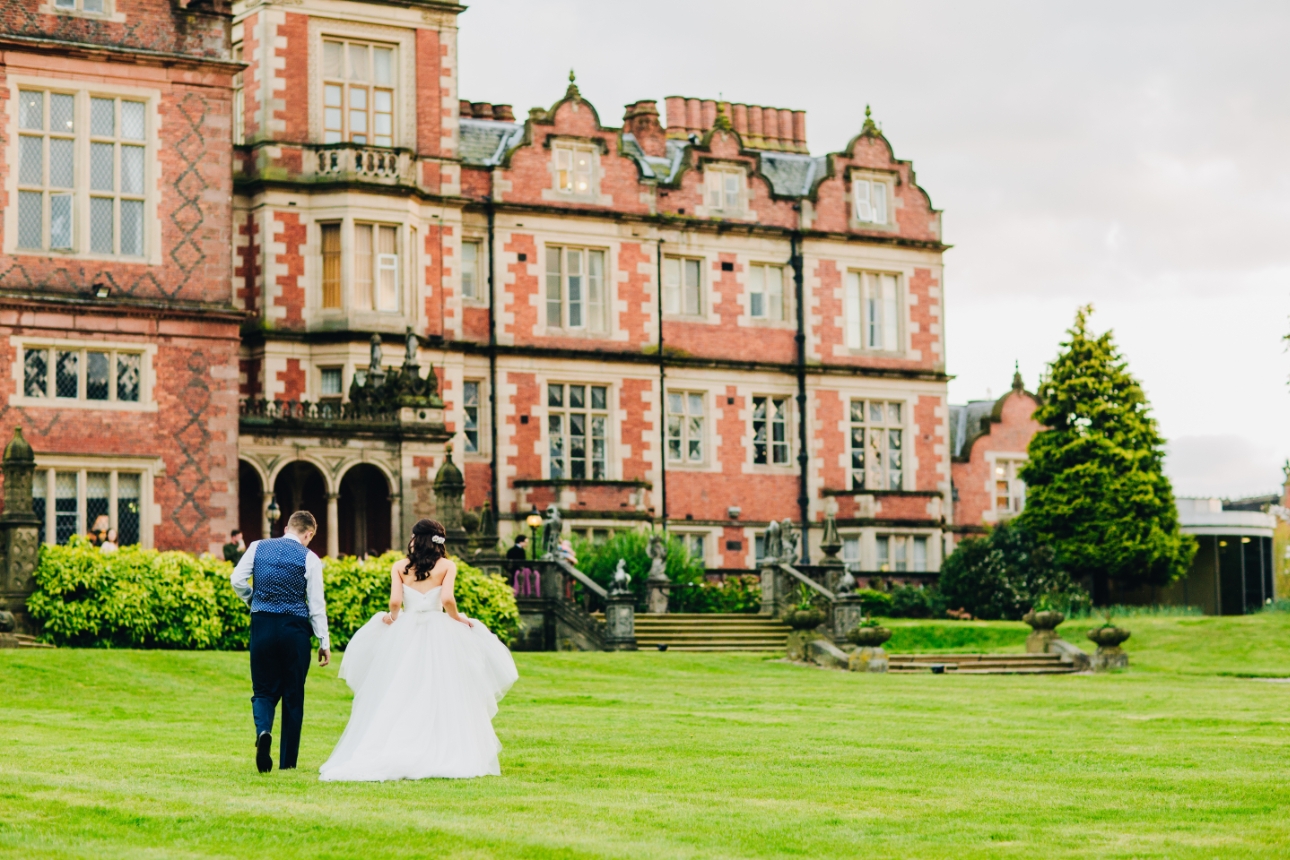 My late mother really loved Crewe Hall and I'd been a bridesmaid there myself for various family weddings. Josh loved the fact that it was halfway between our home town and our current address.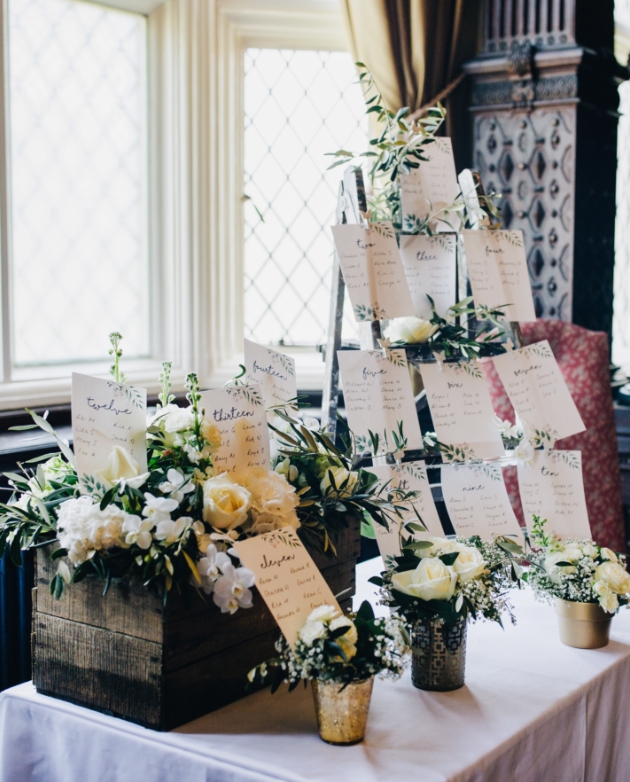 Our theme had a big emphasis on flowers, which we wanted to reflect in the table plan. We used decorative crates of blooms and a ladder to display it.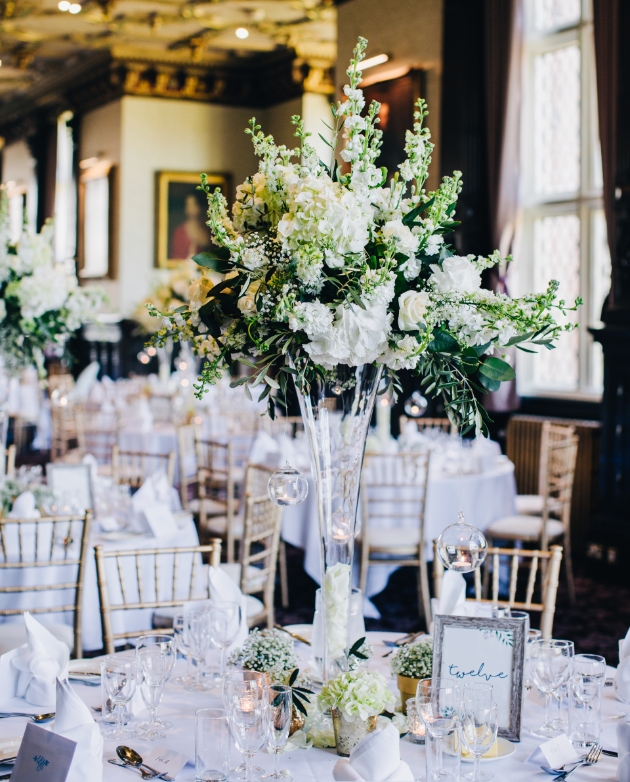 With the venue being quite grand we used tall vases with massive flower arrangements for our centrepieces, complemented by hanging tea lights and mini vases. On the head table we had a mixture of low and high displays, vases and candles to differentiate from our guests' tables.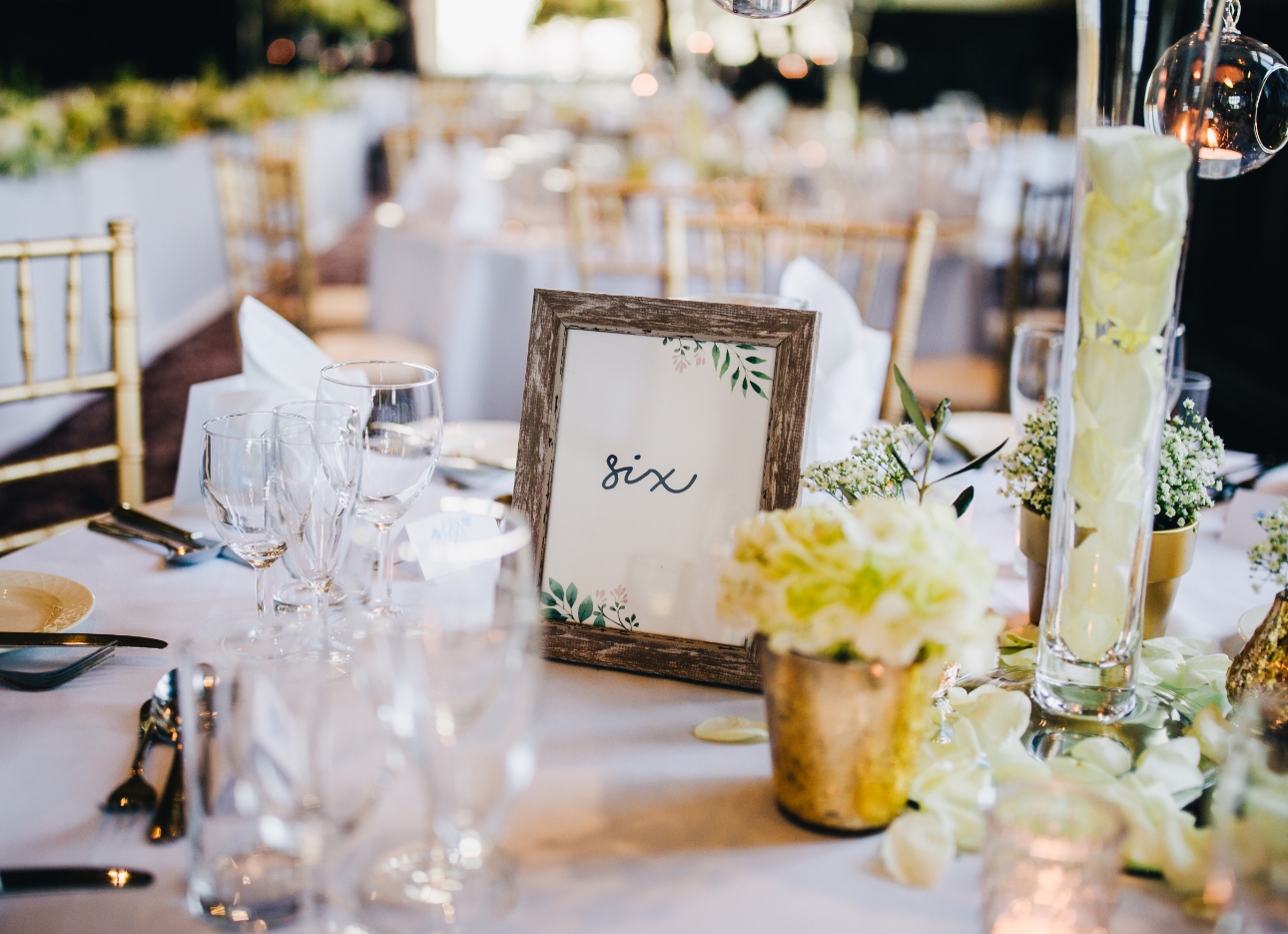 Deciding on table names was one of the hardest parts of the wedding planning! We went from places we'd visited, to bands we liked, even our favourite dog breed. In the end we went with simple numbers.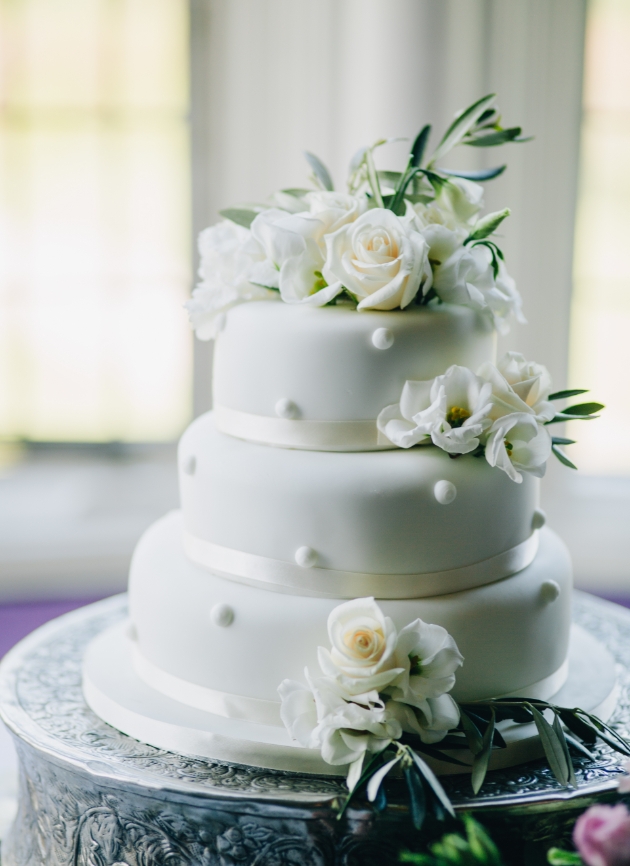 We wanted quite a simple cake that everyone would enjoy eating, so opted for chocolate. I also made some vegan brownies for myself and our other guests with dietary requirements.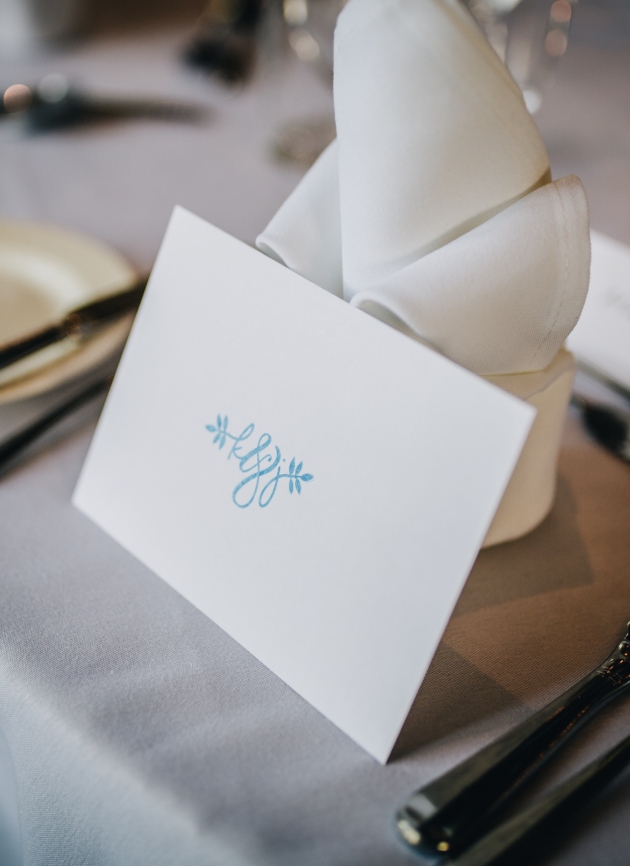 We handwrote all of our place names on eco-friendly card, which for 120 people was quite an undertaking! Each card was stamped with our initials using a bespoke stamp we had designed.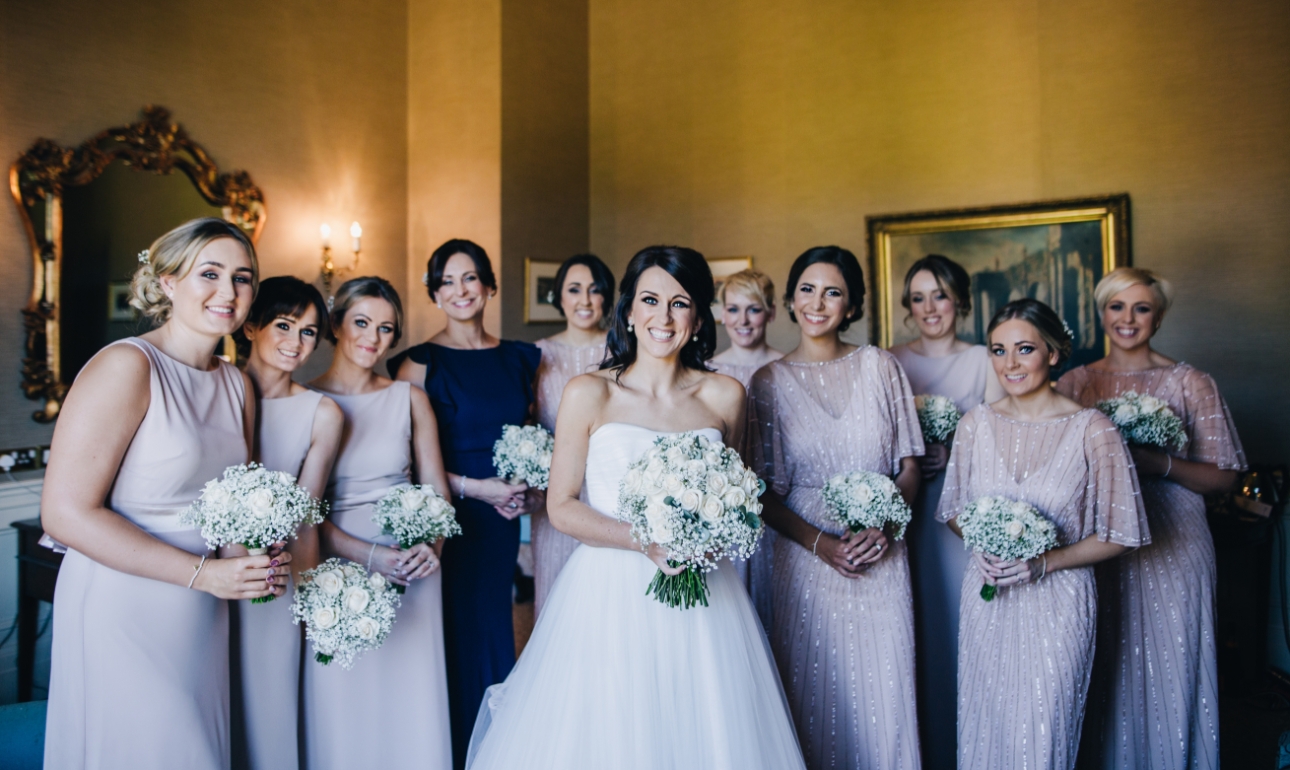 Dressing 10 bridemaids and four flowergirls was a huge challenge I decided to go with three different styles. My make-up artist and hairdresser did an amazing job getting all the girls ready on time!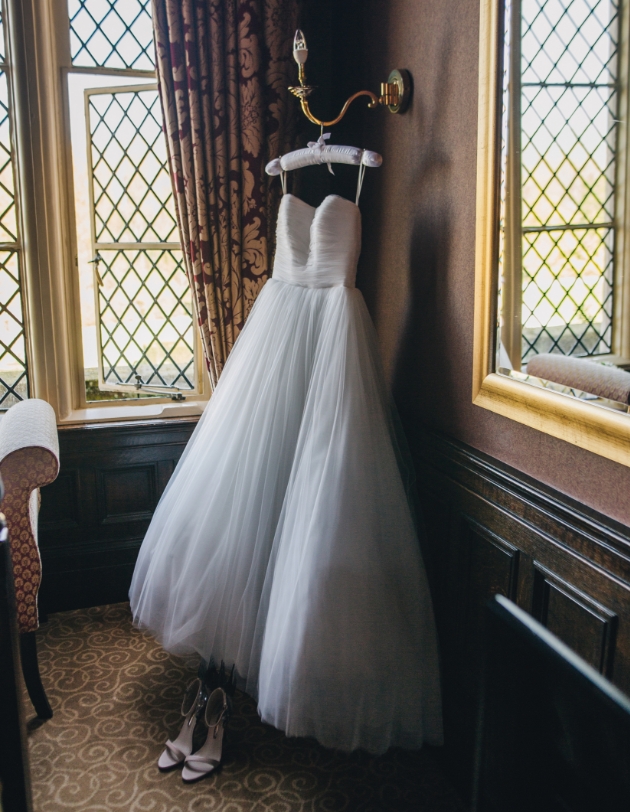 I wore Ballet, a strapless Suzanne Neville dress. It was made entirely of tulle and looked like a princess gown! I also had a two-piece for the evening, as this was much easier to dance in. My sister bought me some beautiful pearl earrings, which I wore with a simple pearl bracelet borrowed from my bestfriend. We both had wedding rings made by a local jeweller familiar with our style and taste.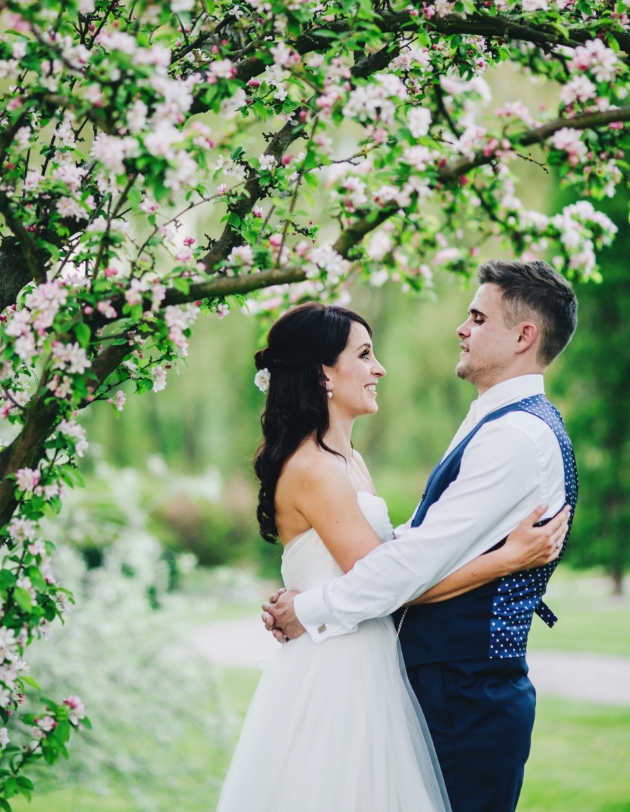 Josh was dressed in a classic, navy three-piece suit made by a local tailor and had the back of his waistcoat made with a polka dot print silk to complement the theme. He also wore a vintage pocket watch gifted to him by his parents.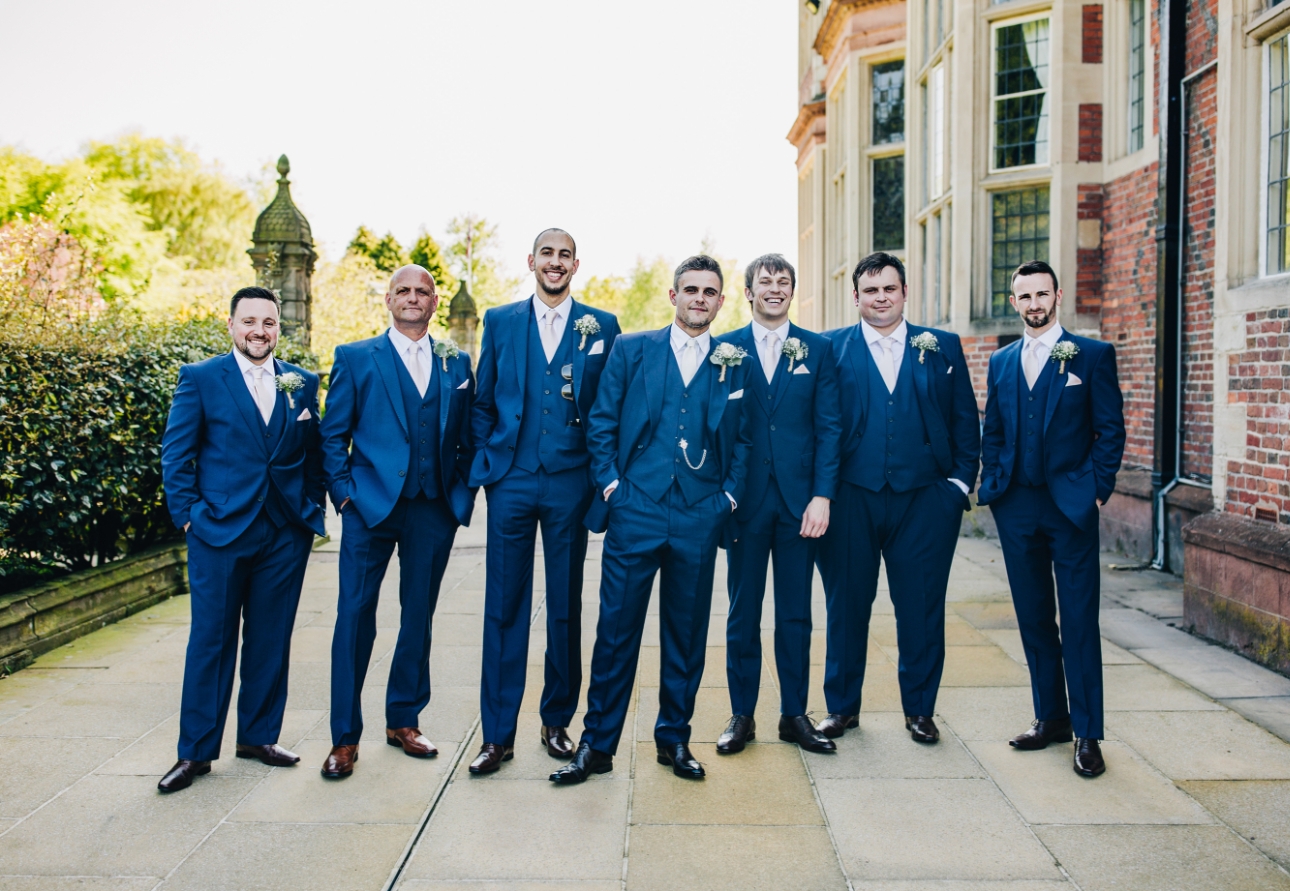 The groomsmen wore navy, semi-bespoke three-piece suits with blush pink ties to contrast Josh's ivory version and match the bridesmaids' dresses.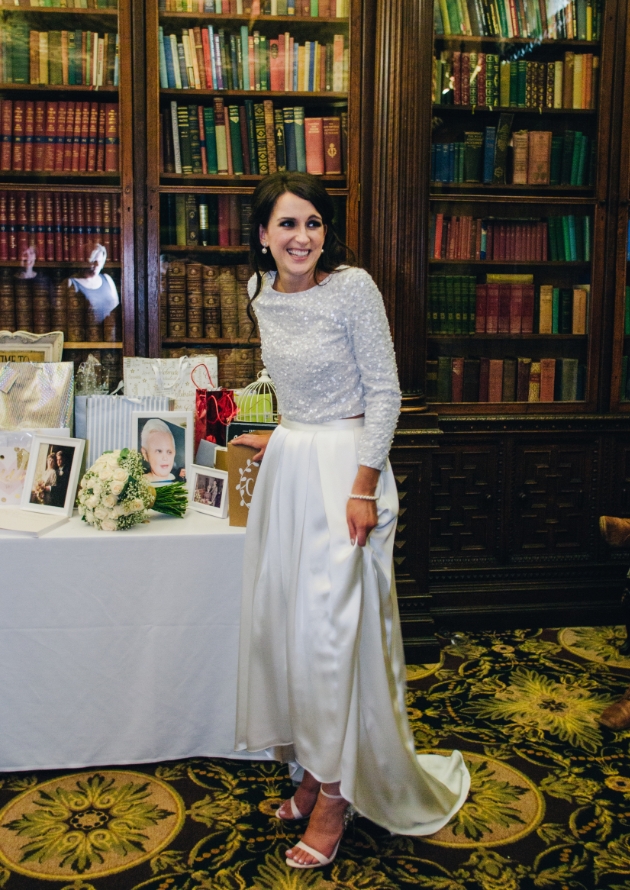 We had a feature table with a postbox, chalkboard featuring our wedding hashtag, photographs of our parents on their wedding dayand giant K and J letters.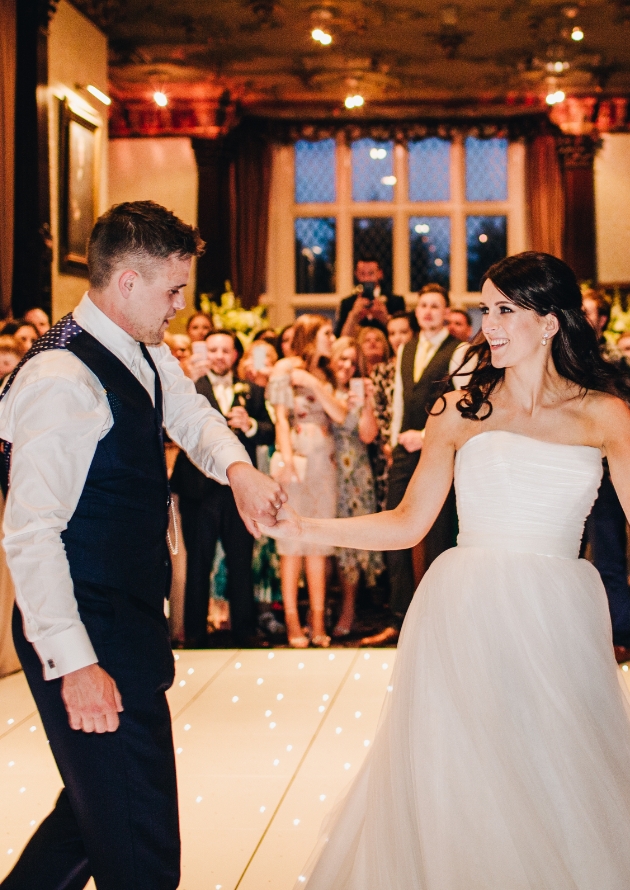 We had a live band during the evening. We both have quite eclectic tastes in music, so we requested a combination of indie, rock, Celtic and classical music, with some classics thrown in. Our first dance was to Take Over the World by The Courteeners.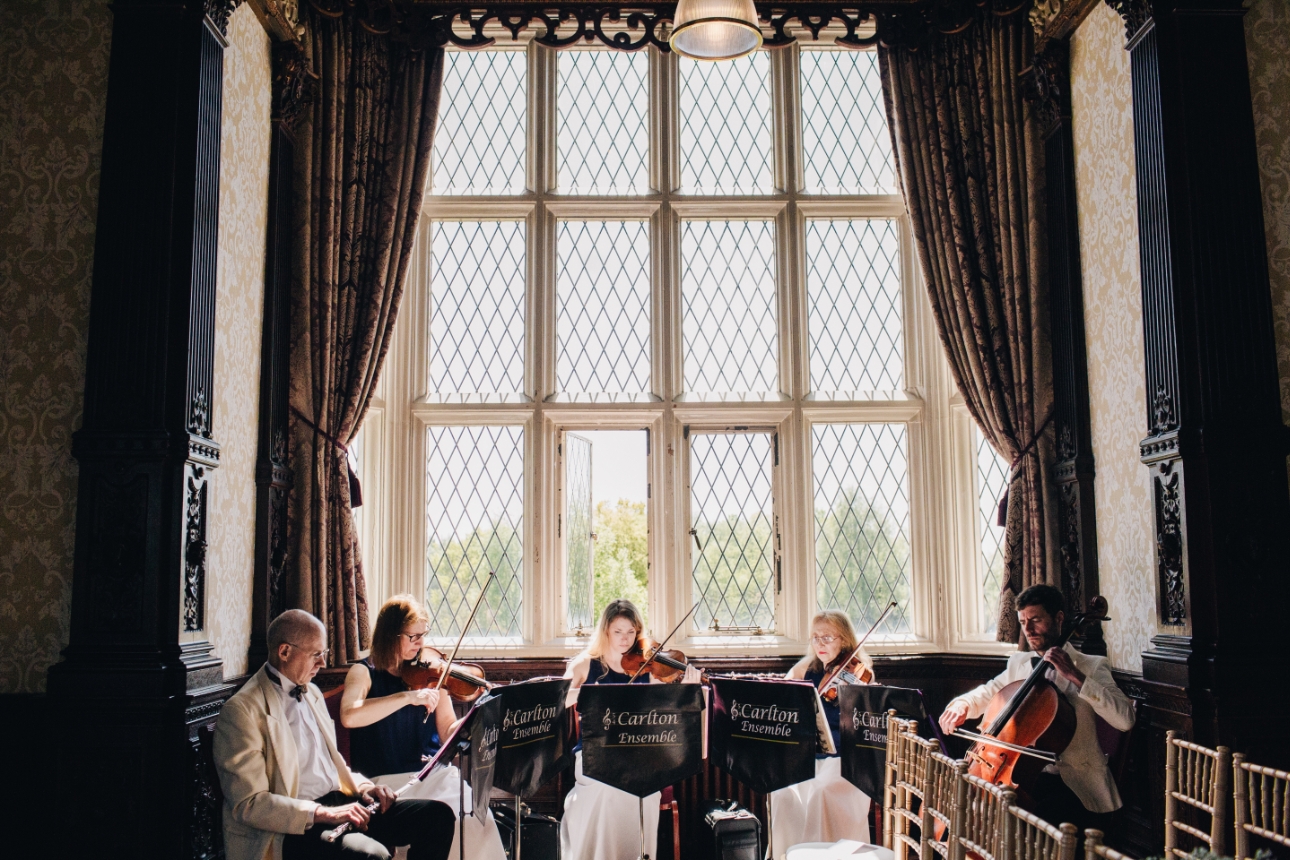 The wonderful string quartet, Carlton Ensemble, entertained our guests during the ceremony and drinks reception. We were incredibly lucky with the weather, which meant they were able to play on the lawn.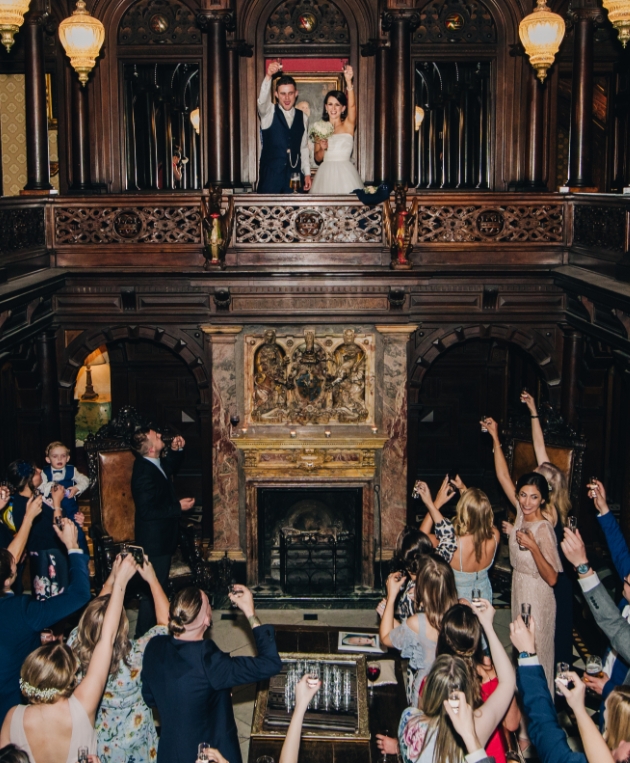 We made the decision to give our guests shots of sambuca in the Hall of Pillars after our meal, which resulted in some rather interesting stories unfolding throughout the night - ones that I probably shouldn't share!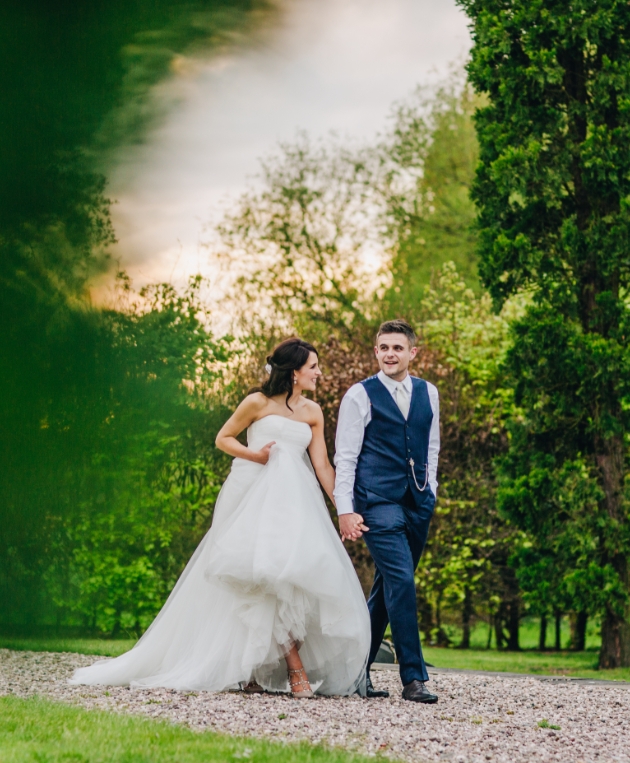 Thanks to the generosity of Josh's parents we had the most wonderful honeymoon, spending 10 days in Mykonos. We spent the majority of the time eating Greek mezzes and watching the beautiful sunsets.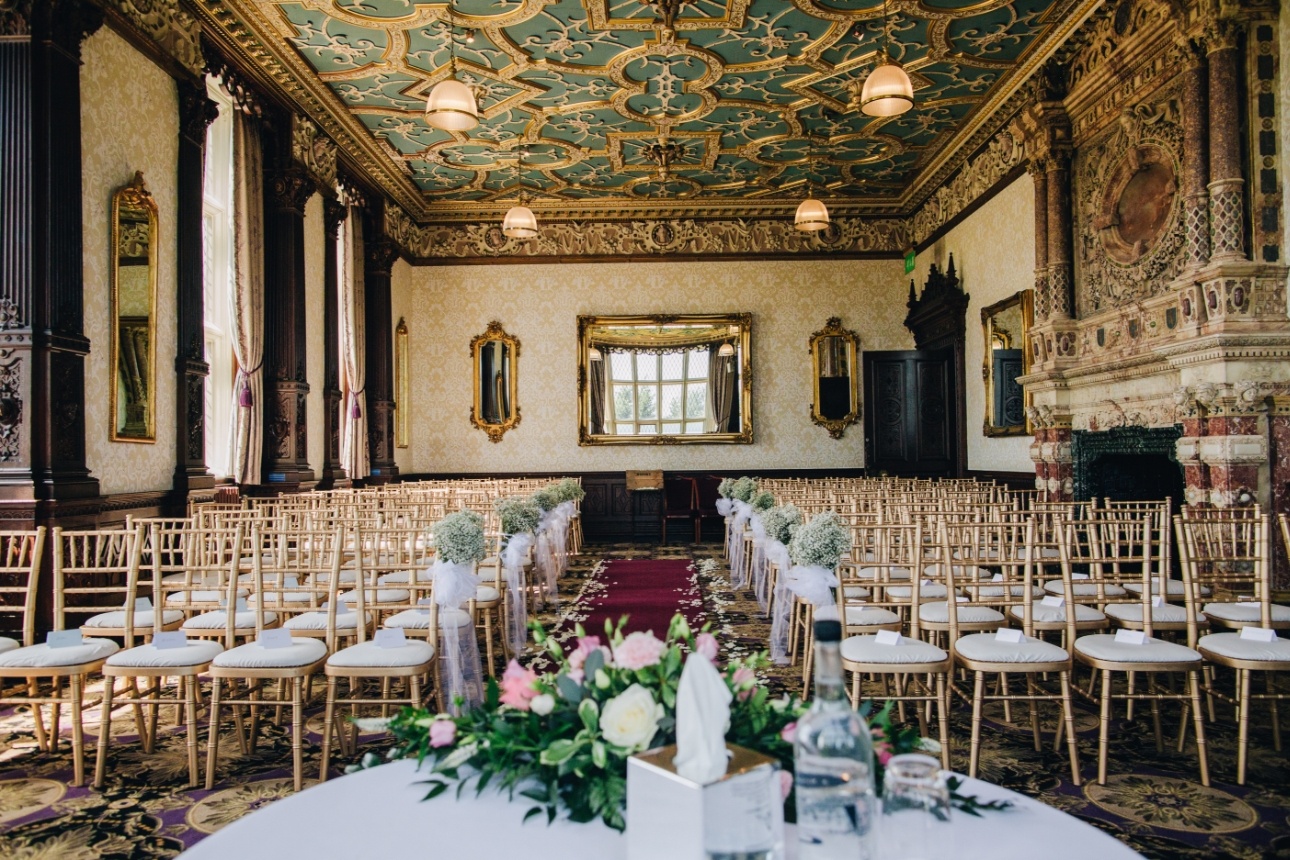 Every single supplier went above and beyond. Our photographer couldn't have made our guests feel more comfortable and the photos were better that we could ever have imagined, especially as I hate having my photo taken! Our wedding planner at the venue was so accommodating and patient, he really bought our vision of our perfect day to life.
Katherine and Joshua's contact book