The Priory set the scene for Laura and Dominic's day.
Having known each other since primary school, it's safe to say that Dominic and Laura truly are childhood sweethearts. "We went to different secondary schools and reconnected again when we were 15 and 16 while picking our younger siblings up from school," says Laura. Being in their mid-teens they had many a date walking Laura's family dog in the park, and 16 years later they're still going strong.

"He proposed to me the day after my 31st birthday. It was a huge surprise because we'd both said that we weren't going to get married anytime soon. Oh how he fooled me!" she says.

Taking around a year to plan, Laura gives us all the gorgeous details from their dream day…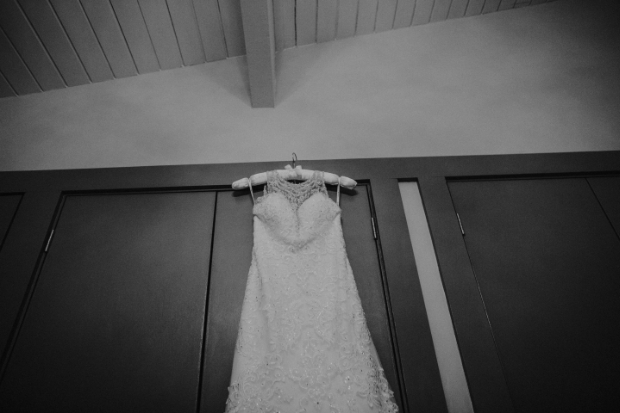 I loved the style of my dress. It fit me in all the right places and I couldn't stop smiling or looking at it in the mirror as I was trying it on.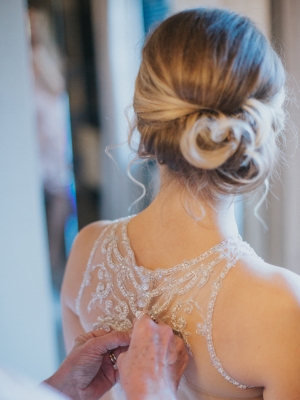 I tried around three hairstyles before settling on the final look. It was an elegant up do that showed the back of my dress perfectly.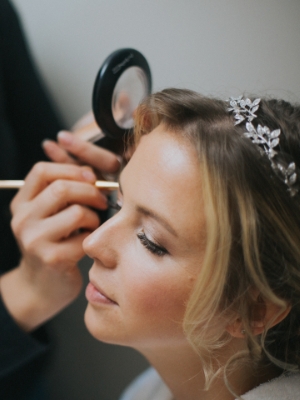 I don't tend to wear a lot of product so my make-up artist made me look really natural. She made me feel like a million dollars, with simply beautiful results.

Dominic wanted his groomsmen to wear a suit they felt comfortable in. We literally told them our colour choice and people went and bought what they liked.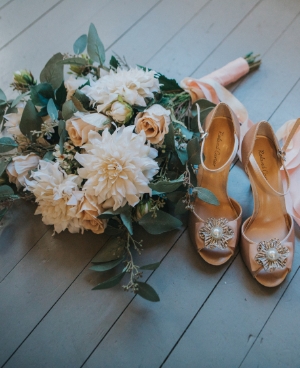 My bouquet was made of faux light pink flowers and green foliage, including eucalyptus leaves. I wanted something that I could keep forever.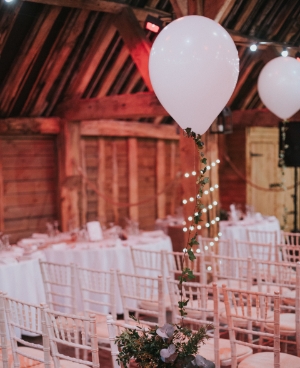 Huge white balloons were used to decorate the barn in areas that looked a little sparse. These were tied with real ivy to complement the rest of the décor.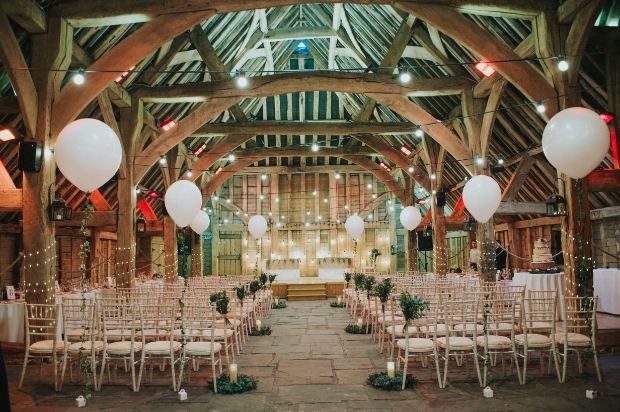 I fell in love with the space as soon as we opened the barn doors at The Priory. The fairylights that lit up the barn showed its full architectural beauty. For the ceremony we tied foliage bunches to the chairs and church candles surrounded by greenery lined the aisle.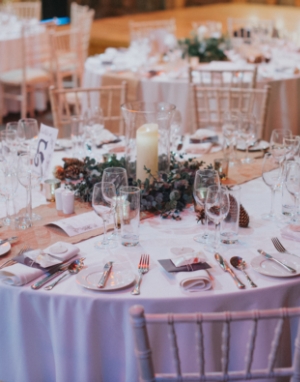 For our centrepieces we had a mix of faux and real foliage rings. In the centre of each was a hurricane glass vase with a tall white candle.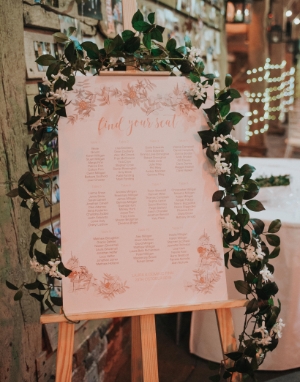 We stood our table plan on a wooden easel and decorated it with pretty foliage draped over the edges.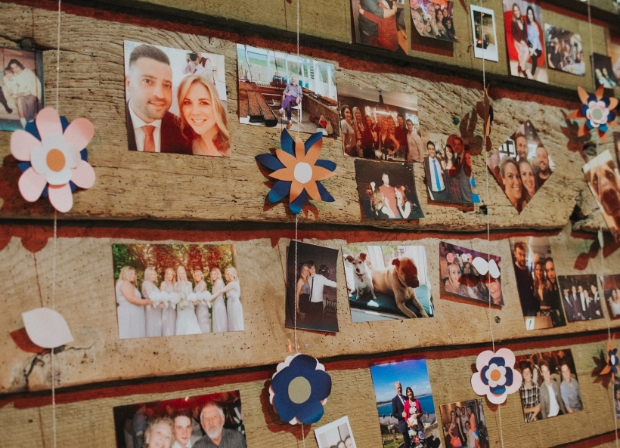 I made a 3D flower feature wall in the barn, combined with a montage of photos that involved everyone that we love. It made a great talking point for everyone.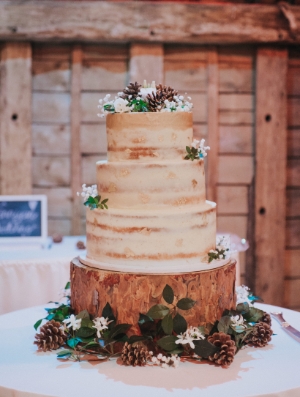 With our theme being based on natural beauty, we opted for a semi-naked cake that was decorated with brushed gold leaf effect. It was delicious!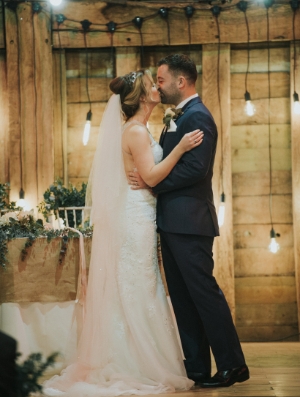 We hung Edison lighting on the back wall where the stage for our ceremony and evening entertainment was based – it made a gorgeous backdrop.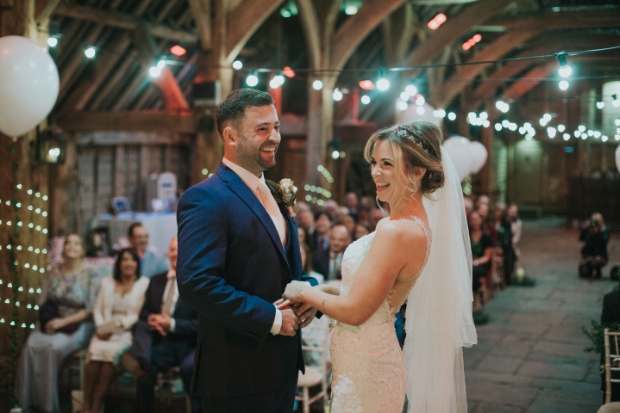 Our day was an occasion that our friends and family have been waiting to see for ages. Everyone was genuinely beaming with love and laughter all day.
Laura and Dominic's contact book