The latest hit from It's SKIN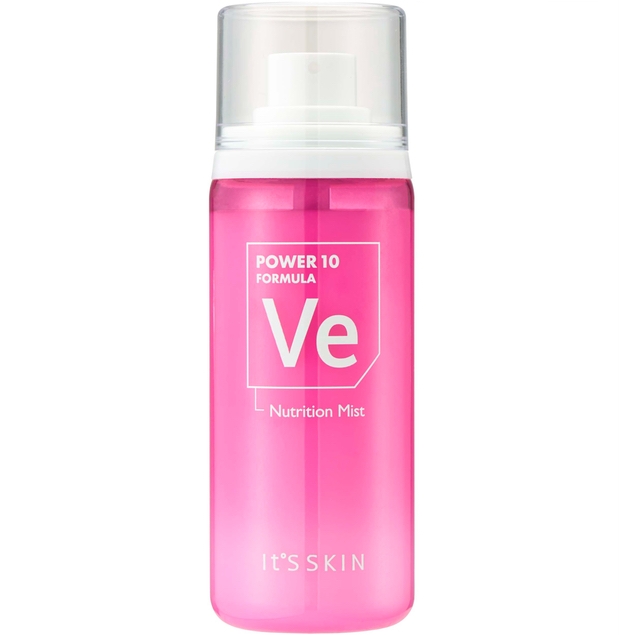 From South Korea's leading cosmeceutical brand, Power 10, these new Formula Mists are developed by dermatologists and are a new must-have beauty essential.

With worldwide search for 'best face mist for dry skin' up 80%* and UK searches for 'hydrating face mist' up 50%*, the demand for misting is on the rise.

From South Korea's leading cosmeceutical brand, It's Skin, these new Power 10 Formula Mists are developed by dermatologists and are a new must-have beauty essential for on-the-go hydration - for the big day or honeymoon!

WATER MISTS
Power 10 Formula Vb Sebum Mist features oil-control formula Sebumize TM which includes vitamin B6 for sebum control, antioxidant Schizandra Chinensis fruit extract and anti-inflammatory and anti-microbial Phillodendron Amurense bark extract.
Power 10 Formula Gf Moisture Mist features plumping Moist-Full TM which includes Tremella Fuciformis Polyscaaharide, a fungus-derived sugar which locks moisture onto skin, antioxidant Gingko Biloba leaf water and NMF (natural moisturising factor)

MILKY MISTS
Power 10 Formula Ve Nutrition Mist features radiance enhancing Nutri-Active TM with antioxidant vitamin E, moisturising and anti-inflammatory Camellia Japonica seed oil and moisturising Rosa Canina fruit oil.
Power 10 Formula Vc Vitaful Mist features energising Vita10 TM, with brightening vitamin C, anti-inflammatory and antioxidant Camellia Sinensis leaf extract plus 10 vitamin complex.

MIST- ETTIQUETTE
Spray whenever skin feels dry.
Lightly spray from 20cm away with eyes closed and gently pat until absorbed.
Control the amount of spray by depressing the button to different degrees.
Mist after cleansing and in between every step of your skincare regime to layer on moisture for balanced skin.
Mist over make-up to fix.
Mist on top of make-up throughout the day to refresh and revive skin. Mist onto a cotton pad and lay over skin to soothe and cool.
Travel and handbag friendly, 80ml.
Power 10 Mists are available from
Beauty Bay
, and
Fenella's Choices
from £18.95 *Pretty Analytics
Posted: Friday, 14 June 2019
<< View more news
---

For all skin types, including sensitive, this new Citrus Botanical Cream Deodorant is completely natural for eco-conscious brides.... read more
Posted: 5 July 2019

Pollution has been proven to decrease your skin's Vitamin E level, and modify the sebum composition so here's the best way to combat this in the lead up to the big day...... read more
Posted: 4 July 2019

Renowned skin and suncare experts Institut Esthederm, has new additions to its popular brand... read more
Posted: 3 July 2019

Every summer, Guerlain unveils two new Terracotta XXL limited edition powders in a reusable metal case, and we adore these new shades.... read more
Posted: 2 July 2019

Introducing the ultimate summer-duo from Ciaté London... read more
Posted: 1 July 2019